Critical Linking: August 6th, 2014
Suggesting any film can be improved by kinetic text flying across the screen, YouTube user The Unusual Suspect (a.k.a. Ross Thompson) has re-edited footage from the Harry Potter films into a single trailer in the vein of Scott Pilgrim Vs. The World.
As mash-up go, this one is top-notch. (It is going to be a kinda silly Critical Linking today. Just a warning)
____________________
It's no secret that author Suzanne Collins drew some inspiration for character names from the greenhouse. Katniss, Primrose, and Hawthorne are all things you might find growing outside – though maybe not in District 12. Are you enough of a Hunger Games fan to separate fact from fiction? May the odds be ever in your favor.
I didn't get much sleep last night, so maybe it's just that, but I thought this quiz was pretty funny (and weirdly hard as a casual Hunger Games fan)
____________________
Director and writer Jennifer Lee has let Frozen go — and picked an ambitious new project. The Oscar winner will bring the 1962 novel A Wrinkle in Time to the silver screen, as Disney has picked Lee to write the film adaptation, Variety reported Tuesday.
This could be really good.
____________________
One man visited the Shakespeare in the Park ticket line and made fools of the so-called fans. What play is Game of Thrones based on? How about Weekend at Bernie's 2? The line-waiters give these questions, and more, serious thought. Most ignorant of what they're most assured!
Well…..at least they are going to see Shakespeare.
____________________
For a limited time, our READ HARDER shirt is back. Less than $20 bucks, shipping and taxes included. Get it here: http://teespring.com/readharder3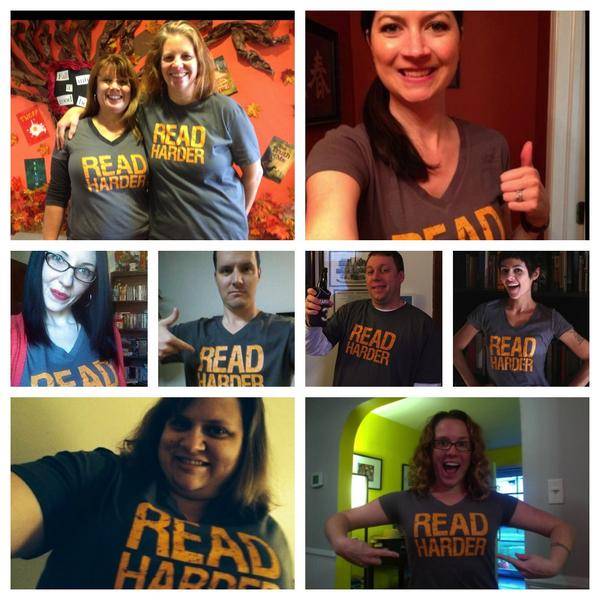 Sign up for "Today in Books" and stay up to date with the most interesting news in the world of books and reading!
It's the ABCs of being a booklover and the only way to conquer your TBR: Always Be Closing (another book).
Get your limited-edition tee now!