Critical Linking: July 31st
Now Bloomsbury Publishing is casting a confundus spell on your powers of Potter recognition with an all-new set of dust jacket covers. Designed by UK concept artist and illustrator Jonny Duddle, these new editions will be available Sept. 1.
I think this is the best set of Potter covers I've seen. You Brits are lucky to be getting these.
____________________
Unsurprisingly, Hobby Lobby wasn't the first time in her legal career that Ginsburg has used her mighty pen to chastise infringements on freedom, and now American Way has compiled a collection of some of her greatest legal writing from cases where it was needed the most.
One of my favorite things about the internet is these repositories of writing by notable people.
____________________
Amazon says the Kindle Flare's repetitive shouting will appeal to fans of print, who miss the ability to display a book's cover to strangers.
Faulker! Faulkner! Faulkner!
____________________
He rarely plays roles which require such vibrant attire. But Damian Lewis certainly stood out from the crowd as he continued work on his new BBC series, Wolf Hall.The Homeland actor portrays King Henry VIII in the period drama and was seen in character as he filmed alongside his co-stars in Oxfordshire on Tuesday.
He looks great.
____________________
Did you know that Book Riot has a YouTube channel? We do. It's new and we are having fun with it. Check it out here.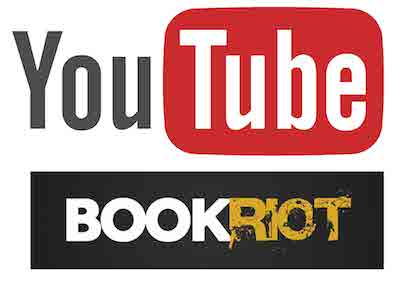 Sign up for "Today in Books" and stay up to date with the most interesting news in the world of books and reading!
The dog days are over, and cool, crisp weather approaches. Spruce up your fall wardrobe with
new lightweight scarves.