Critical Linking: July 29th, 2014
The selection of 20 titles was voted for by the public after the Baileys women's prize for fiction launched a campaign to find the novels, by women, "that have most impacted, shaped or changed readers' lives". After contributors including Mary Beard and Joanna Trollope chose their own most influential title, thousands of people – male and female – voted for their own selections, with Lee's story of Atticus Finch, the lawyer who defends a black man accused of raping a white woman, taking the top spot.
An interesting list of life-changing works by women, with a familiar title at the top.
____________________
"One Saturday night, Tsukuru and Haida were up talking late as usual when they turned to the subject of death. They talked about the significance of dying, about having to live with the knowledge that you were going to die."
An excerpt of Haruku Murakami's forthcoming novel, Colorless Tsukuru Tazaki and His Years of Pilgrimage, is up over at Slate.
____________________
German typewriter manufacturers are enjoying a boom in sales following the NSA spying scandal. A German defence manufacturer switched to typewriters last year, while last week a leading politician called for the government to use the old technology.
I love some good old-fashioned tradecraft.
____________________
In the meantime, no matter how much we want to act like we don't like it, we should be more thankful than anything to the celebrities that talk up books. They're the ones doing the best job telling their fans to stop watching them on television or at the movies, and go pick up a book. It's something we should welcome, and wish to see more of.
Really hard to make an argument that famous people talking about books is a bad thing.
____________________
Did you know that Book Riot has a YouTube channel? We do. It's new and we are having fun with it. Check it out here.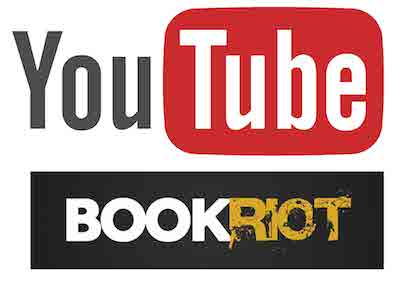 Sign up for "This Week in Books" and stay up to date with the most interesting news in the world of books and reading!
We've got
a $200 Powell's gift card to give away
! Go
here to enter
, or just click the image below: