Critical Linking: July 28th, 2014
The average person spends about 30 minutes in the bathroom every day, and according to a recent survey, 75% of Americans are using their cell phones in the bathroom, whether they are reading an email, text, or using an app. Additionally, 24% admitted that they will not go to the bathroom without it. So what exactly is everyone reading these days? Check out our awesome infographic about bathroom reading and see for yourself!
Craziest stat on this infographic about toilet reading: 86% of men say the toilet is the place they do most of their reading. This…*lowers sunglasses* bowled me over.
____________________
TechCrunch has learned that Apple has made another acquisition, one that it is using to boost its e-books effort and "beat Amazon at its own game." It has bought BookLamp, a startup based out of Boise, Idaho, that developed big data-style book analytics services.
Will an algorithm ever compete with human book recommendations? I doubt it.
____________________
The Department of Labor, begrudgingly founded by William Howard Taft on the last day of his presidency, turned 100 last year and celebrated by compiling a reading list of "Books That Shaped Work in America." Among the books recommended by journalists, authors, employees of the DOL (including the current Secretary of Labor,Thomas Perez) and regular readers isHerman Melville's classic novella of not laboring, Bartleby the Scrivener
Makes me want to make a list of classic texts about not-working, perhaps The Grapes of Wrath, On the Road, and The Great Gatsby.
____________________
Did you know that Book Riot has a YouTube channel? We do. It's new and we are having fun with it. Check it out here.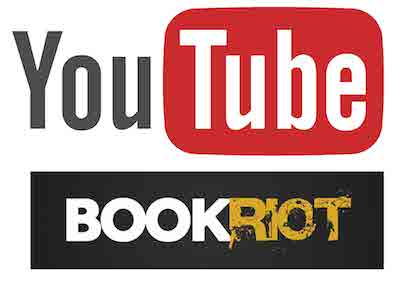 Sign up for "Today in Books" and stay up to date with the most interesting news in the world of books and reading!
Samantha Irby and Robin Sloan talk about their favorite books in our newest podcast,
Recommended
. Download it for free from
Apple Podcasts
 or 
Google Play
.