SyFy's THE MAGICIANS Adaptation: A Dream Cast
What a great time to be a fan of book-to-TV adaptations, huh? Game of Thrones and Orange is the New Black just picked up about a quarter million Emmy nominations between them, HBO's adaptation of Tom Perotta's The Leftovers is finally on air, they're bringing Margaret Atwood's MaddAddam trilogy to the small screen, and Neil Gaiman's American Gods has been revived by Starz.
Apparently, when it rains, it pours. Now we have word that an adaptation of Lev Grossman's The Magicians will come to SyFy.
If you've heard much about The Magicians, it's probably been described to you as "Harry Potter for adults." That description (A) condescends to Harry Potter fans in a way I don't really like, and (B) simplifies The Magicians in a way that belies its true excellence. The Magicians and its sequels, The Magician King and The Magician's Land (out August 2014 from Viking) acknowledges and subverts (lovingly, but still) nearly every fantasy trope I can think of, all while seriously engaging the kinds of Big Ideas – identity, fear, desire, loss – that our best literature frequently does.
Simply put, these books are fantastic, and the show has incredible potential. To make sure it hits all the high notes, however, SyFy's going to need to find just the right actors to play just the right parts. Here's who I'm thinking:
Quentin Coldwater – Kodi Smit-McPhee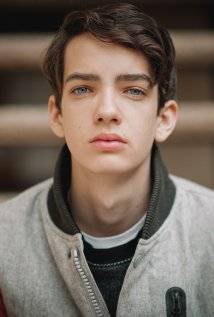 I first saw Kodi Smit-McPhee in John Hillcoat's adaptation of The Road alongside Viggo Mortenson. The kid was exceptional, especially given that story's brutality and emotional intensity. It's hard to find young actors who can believably play roles that demand that kind of depth, but this dude has it, which makes him a strong fit for The Magicians' main protagonist, Quentin Coldwater. Quentin is like a lot of smart eighteen year-olds, but when Brakebills and the world of magic come calling, he is as overmatched as he is excited. For the show to work, the actor playing Quentin has to be equally comfortable with life-or-death moments of terror, sullen teenage anxiety, and witty, ball-busting banter. Smit-McPhee can manage all that and everything in between.
Alice – Zoe Kravitz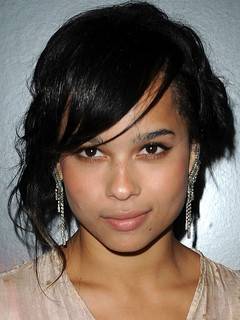 Zoe Kravitz showed some decent range in limited minutes as Angel Salvadore in X-Men: First Class. She'll need it, since Alice is mysterious and powerful and alluring, but also reticent until she gets comfortable with the main group (the "physical kids"). Kravitz also has the sensuality to give Alice's romance with Quentin sufficient spark. Throw in the fact that she's gaining big time experience in the Divergent series and you've got somebody primed to settle into a starring role in what's hopefully a high end production. (Alice's parents are also magicians in the novel, so maybe there's a cameo for Zoe's real parents Lenny Kravitz and Lisa Bonet in here somewhere. Bonus points!)
Eliot – RJ Mitte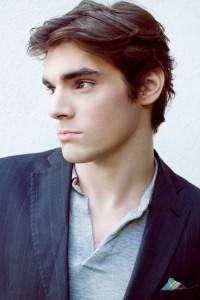 The main thing I'm looking for in my Eliot is the ability to play an aloof, domineering jerk, but with a soft center. Eliot's basically the leader of the physical kids, and his live-it-up attitude (complete with excessive drinking and sexual exploration) sets the more adult tone of Grossman's novels. By the end of Breaking Bad, Walter White Jr. was full of sneering rage and protective gravitas in just about equal measure, so Mitte has shown he can walk that line. The only question I have is whether the young actor can play bravado as well as he can a slow burning supporting role. But I'd be willing to risk it.
Janet – Mae Whitman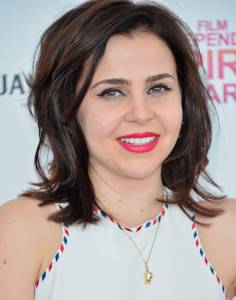 Janet's personality can be withering and oddly comforting at the same time. She's intense, her appetites rival Eliot's, and she isn't particularly concerned with being well-liked. As Amber on NBC's Parenthood, Whitman has shown a knack for playing wildness and strength in equal measure. She possesses an easy wit that would make her sarcastic exchanges with the other physical kids, especially Eliot, crackle just like do on the page. And since The Magicians embraces humor alongside its thrills, it would be nice to have somebody with Whitman's comedic background on board.
Josh – John Bradley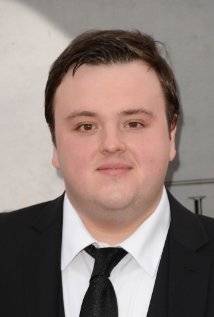 Yeah, I know Bradley is already on one hit show based upon a beloved work of fantasy, but Game of Thrones can spare one of its watchers on the wall for a few months out of the year to give The Magicians a worthy Josh. As Samwell Tarly, John Bradley has hit every note. He's warm, funny, innocent, and plays off the darkness around him perfectly. And though those same qualities would serve him well as the easy-going, jokey Josh, he'd get to throw around a little confidence as well. Plus, I bet it gets pretty hot underneath all those black layers, surrounded by fake snow. I bet he'd take the gig just to get to wear jeans every once in a while.
Penny – Dev Patel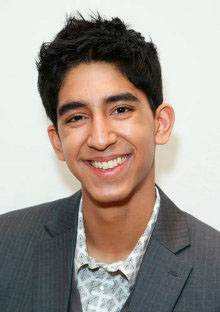 I swear I'm not casting Patel in my (entirely non-binding, in no way important) show just because his character punched Rush Limbaugh's face on a computer screen in an episode of The Newsroom. But that was cool. In seriousness, Patel has been kicking around at the fringes of projects since his breakout in Slumdog Millionaire, and I'd like to see him get a little more screen time, since he uses the little he gets very well. Penny's interest in far-flung branches of magic isolates him from the group in some ways, while giving him a powerful role to play among the Brakebills group. Patel can believably play Penny's quiet intensity and his moments of flair equally well. And, if needed, punch something unpleasant in the face.
Julia – Chloe Grace-Moretz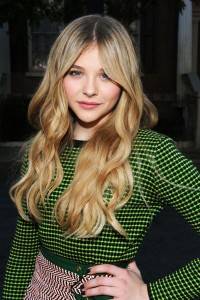 Julia is a hard-edged character. In some ways, what she goes through (albeit behind the scenes in The Magicians) is as harrowing as what the Brakebills students encounter. By the time she shows up in The Magician King to play a more central role, it's clear that this woman has become calloused. Enter Chloe Grace-Moretz. Toughness just seems to be in her bones. Even as a young kid, she was the most frightening part of the Kick-Ass movies. She was even a hard ass in (500) Days of Summer. Julia's resentment of the Brakebills kids and her hard-knock magical education create serious simmering tension. Chloe Grace-Moretz would be the grittiest person on screen if she was acting next to Clint Eastwood circa 1976. She's a perfect match.
So there you go. Do my picks look anything like yours would? Let me know in the comments. And while your at it, maybe cast a few more of the Brakebills crew?
Up to 80% off books 
you actually want to read
.