Inbox/Outbox: July 18th, 2014
Inbox (Books Acquired)
Horrorstor by Grady Hendrix (Quirk Books, September 23) – Ever wandered the aisles of an IKEA contemplating the divorce rate among couples who shop there together and wondering how many bodies are hidden behind the floor model Billy bookcases? We've all been there, so I think we can agree that a horror story set in a similar superstore in middle America sounds practically perfect in every way. This one's a hoot– from the catalog-style cover to the blueprint illustrations inside–and I can't wait to read it.
Shovel Ready by Adam Sternbergh –  So many pieces of this one are set to ring my bells. Near-future New York? Check. Hardboiled post-disaster story? Check. Garbage collector turned hitman? Check check check. I didn't even know that was a thing I wanted until I read the synopsis, and now I don't know how I lived for so long without it. Looking forward to turning these pages.
Outbox (Books Finished)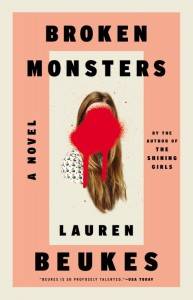 Broken Monsters by Lauren Beukes (Mulholland Books, September 16) – A psychopath in Detroit who dabbles in art and sculpture kills a boy and a deer and fuses the top half of the boy's body with the bottom half of the deer. In rotating narratives, Beukes puts us in his head and shows us the detectives trying to crack the case, an outsider trying to break into the Detroit art scene, the detective's teenage daughter, and a man who devotes his life to caring for the city's homeless. There are hallucinations and online catfishing and cultural commentary and so much delightfully creepy stuff. I have a pretty high tolerance for weird and creepy, and I had to keep putting the book down and walking away from it.
Broken Monsters is a gritty, scary, sleep-with-all-the-lights-on story that is equal parts horror and police procedural, and based on the awesome strangeness of the final scenes, I nominate Lauren Beukes to write the next season of True Detective. If your sensibilities are delicate or easily offended, you might want to steer clear. If you like a good scare and you can hang with the weird, queue this one up for the fall.
In the Queue (What I'm Reading Next)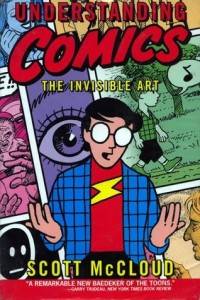 Understanding Comics by Scott McCloud – I've dubbed this the Summer of Comics, and I'm currently in the middle of this book about what comics are and how they work. It's totally fascinating! McCloud lays out the history and fundamental concepts of comics, gives readers a vocabulary for discussing and analyzing them, and places comics in the broader contexts of books, reading, and art. As a relative newcomer to reading comics, I've found it super useful and a little bit mindblowing. Highly recommended!
Samantha Irby and Robin Sloan talk about their favorite books in our newest podcast,
Recommended
. Download it for free from
Apple Podcasts
 or 
Google Play
.