Buy, Borrow, Bypass: July 7, 2014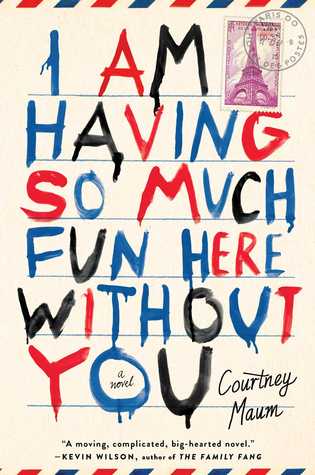 I Am Having So Much Fun Here Without You  by Courtney Maum (Touchstone)
A washed-up artist gets dumped by his mistress, gets depressed about his career, and suddenly decides he wants to save his marriage and get back to the controversial art of his youth. The set-up makes it sound like a boring mid-life crisis novel, but this book is so effing hilarious and sincere that it totally earns its synopsis of being "Where'd You Go, Bernadette meets Beautiful Ruins". Dry-as-a-bone humor, a realistic marriage with all its pitfalls and joys, artists portrayed as real people instead of caricatures, and France! You don't need another perfect novel for summer- this is it.
Verdict: Buy and take it to the beach. Or your couch, you know, whatever.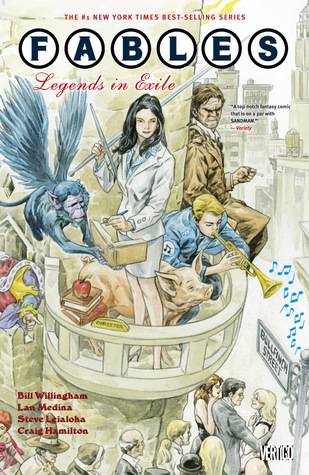 Fables: Legends In Exile by Bill Willingham and James Jean
I've just recently started getting into comics, and this was one of the first things I picked up at the urging of The Internet. Legends In Exile is Volume 1 of Fables, a long-running series about fairy tale characters living secretly in our world after fleeing their homeland when it's taken over by a Bad Mean Nasty Bad Guy. The story is addictive- you'll want to see how Snow White and Cinderella and the Big Bad Wolf are all surviving in New York City- but the art is distractingly old-fashioned. The series is on its 19th volume, so if you're at all into fairy tales, like big, epic arcs, and are looking for a place to start with comics, this is a good start.
Verdict: Borrow so you can check out the art and get a feel for the world before you commit to buying volumes in such a long series.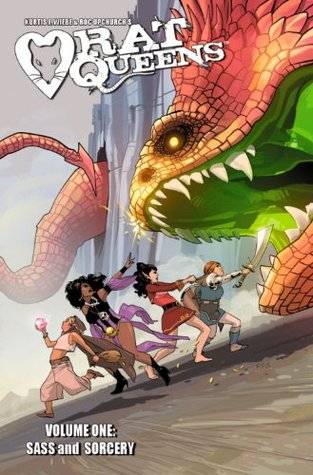 Rat Queens, Vol 1: Sass & Sorcery by Kurtis J. Wiebe and Roc Upchurch
Imagine The Lord of the Rings. Now imagine that the Fellowship of the Ring consists of only women, all of whom have very dirty mouths and like to get very drunk and get in bar brawls and do drugs and have sex, and instead of Saving The World they do things like Kill Monsters For Hire. That's Rat Queens, and it is glorious. The art is gorgeous. The characters are complicated and sweet and mean and bitchy and angry and fierce, all with fascinating back stories (and varied body types, to boot!). Another great place to start if you're looking to get into comics- and this one's only on issue six, so if you pick up this trade book you can go right on down to your local shop and continue with the series in single issues, if you want more. Which you will.
Verdict: Buy like a boss, then put it on your pull list.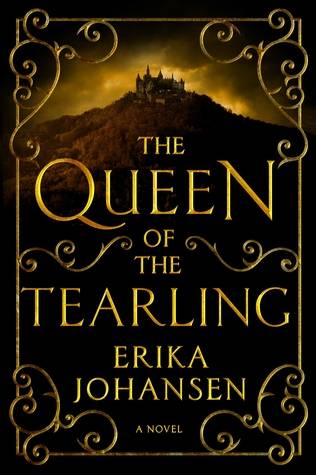 The Queen of the Tearling by Erika Johansen (July 8th, Harper)
When she turns 19, Princess Kelsea is brought out of hiding to take the throne of the Tearling, a socialist-utopia-gone-to-ruin-somewhere-in-Europe-I-think, in a medieval-ish distant future when civilization as we know it is gone. Kelsea is serious, bookish, and really fucking competent. Unlike what I expected with a book with a 19 year-old Princess protagonist, there is no romance- but there is plenty of war, darkness, undercurrents of feminism (frank discussions of social effects of birth control in a fantasy novel, wut), and bits of magic. Kelsea is given little information about the state of her kingdom, but when she discovers what is going on, she kicks ass (with her brain) and takes names. Ignore the Goodreads reviews, most of which seem to be taking offense at how this isn't really a YA novel.
Verdict: Buy because we need publishers to put out more fantasy novels with complicated and thoughtful female heroines who actually voice concerns about other women and their lives on the page.
Enter to win
$250 to spend at Barnes and Noble!