Inbox/Outbox: June 20, 2014
Last week, I celebrate the official arrival of summer by spending five days at the beach. Like always, I planned for TONS of reading time and took a stack of books. And like almost-always, I spent way more time frolicking in the surf and hanging with family than I did turning pages. But! I return to you rested, reasonably read-up, and dusted with freckles. Let's do this!
Inbox (Books Acquired)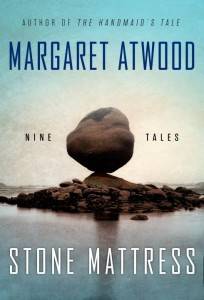 Stone Mattress: Nine Tales by Margaret Atwood (Nan A. Talese, September 16)–My first experience with Margaret Atwood was with her 2006 short story collection Moral Disorder. It rocked my world and set me off on a love affair with her novels. The jacket copy promises "acute insight, turbulent relationships, and psychological aberration," and I couldn't be more excited to read these stories. Atwood is a master of storytelling in myriad formats and structures, but there's something extra-magical about her ability to compress action and meaning into short-form. This is one of my most anticipated books of 2014.
Father of the Rain by Lily King–I devoured King's new novel Euphoria last week–it's a fantastic story about three anthropologists in New Guinea in the 1930s who find themselves embroiled in professional competition and a love triangle of sorts–so when this book from her backlist showed up on sale this week, I couldn't pass it up. WASPs! Family dynamics! Politics! Can't wait.
Outbox (Books Finished)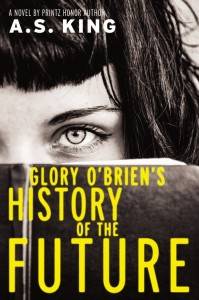 Glory O'Brien's History of the Future by A.S. King (Little, Brown Books for Young Readers, October 14)–Only A.S. King would explore a possible future in which the end of women's rights results in a second American civil war using a story about two teenage girls who mix a petrified bat with beer, drink it, and find themselves able to see other people's infinite pasts and futures. And that's a good thing, because only A.S. King could pull it off. This is a wonderfully weird yet delightfully grounded story about feminism, identity, friendship, and figuring out not just what you want to be when you grow up, but how you want to be. King is wicked smart, and she trusts her readers to pick up what she's throwing down, and what she's throwing down is a hell of a lot of wisdom wrapped up in a book that's a blast to read.
Lumberjanes #3 by Grace Ellis and Noelle Stevenson, art by Brooke A. Allen–What's not to love about a fun, quirky, smart comic about a group of girls hanging out at a summer camp for "Hardcore Ladytypes?" Nothing. Nothing is not to love. This new series is getting a lot of buzz in the comicsphere, and for very good reason. And if you're new to comics (or you want to be), it'd be a great starting point.
In the Queue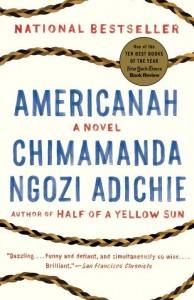 Americanah by Chimamanda Ngozi Adichie–This isn't so much in the queue as it is in process. I finally started Americanah last week, and I was sucked in from the get-go. Adichie's writing is intelligent and funny, her cultural criticism pointed but never preachy. I'm about halfway through, and it's everything I can do not to blow off work and ignore all of my responsibilities until I finish.
That's it for me, pals. What have you been reading lately?
Subscribe to Book Riot Insiders for TBR-busting exclusives that hurt so good. Come
check it out here
, or click the image below!