Get Our READ MORE BOOKS T-Shirt, Back for a Limited Time
It's back! When we busted out our READ MORE BOOKS tee in May, more than 300 Riot readers snapped one up. But we heard from a lot of y'all who missed the shirts the first time around or wanted to order another one. So we brought it back!
These are only available through June 29th, then they're going back into the Book Riot vault. We have crew necks and v-necks, fits for men and women, and two colors to choose from. All tees are $20 plus shipping.
Order your READ MORE BOOKS t-shirt today and snag one for a bookish friend!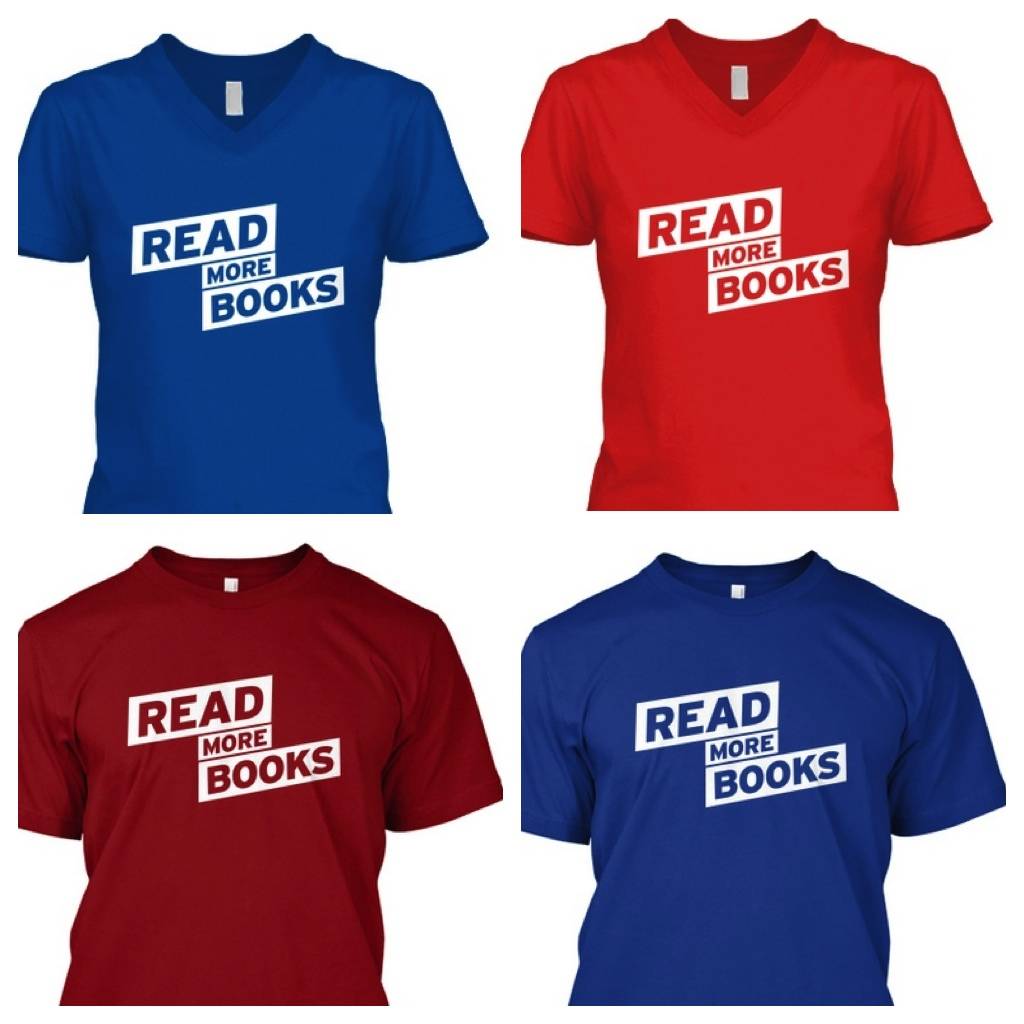 Sign up for "Today in Books" and stay up to date with the most interesting news in the world of books and reading!
Here it is, our biggest giveaway ever:
a $500 Barnes & Noble shopping spree
. Go
here to enter
, or just click the image below. Open to entries until Nov 20th, 2017.