Critical Linking: June 20th, 2014
Join us as we take a tour of the 10 grammar rules everyone knows — but are actually completely bogus
It's good to remember that language is fluid and usage is king. These 10 rules might not actually be completely bogus, but they are certainly good reminders that dogma can be blind.
____________________
The latest contender comes in plans to herald the coming of the newHaruki Murakami, Colorless Tsukuru Tazaki and His Years of Pilgrimage. First editions of the novel, it was announced at midnight, will include a special sheet of stickers designed by five Japanese illustrators.
Huh. Stickers.
____________________
Well, in this case, you can, because ComingSoon.net spoke to Noyce earlier today about his upcoming sci-fi drama The Giver, based on the novel by Lois Lowry and starring Brenton Thwaites, Jeff Bridges and Meryl Streep. He confirmed to us that American Pastoral will be his next project as a director with Ewan McGregor starring in the lead role. (Apparently, an Australian site called IF.com.au got this scoop three-and-a-half months ago but buried the news in a profile on the filmmaker.)
Is the lead role in American Pastoral Zuckerman or Silk?
____________________
The independently operated bookstore at the V Street NW location of Busboys and Poets became the target of one of conservative radio hosts Rush Limbaugh's on-air diatribes Monday. Limbaugh blasted the store, which is operated by the nonprofit Teaching for Change, for not selling his new children's book, Rush Revere and the First Patriots.
Oh Rush.
____________________
Critical Linking is sponsored this week by our own summer T-shirt: Read More Books. It is available for order through June 29th for 20 bucks. Not bad right? Get it here.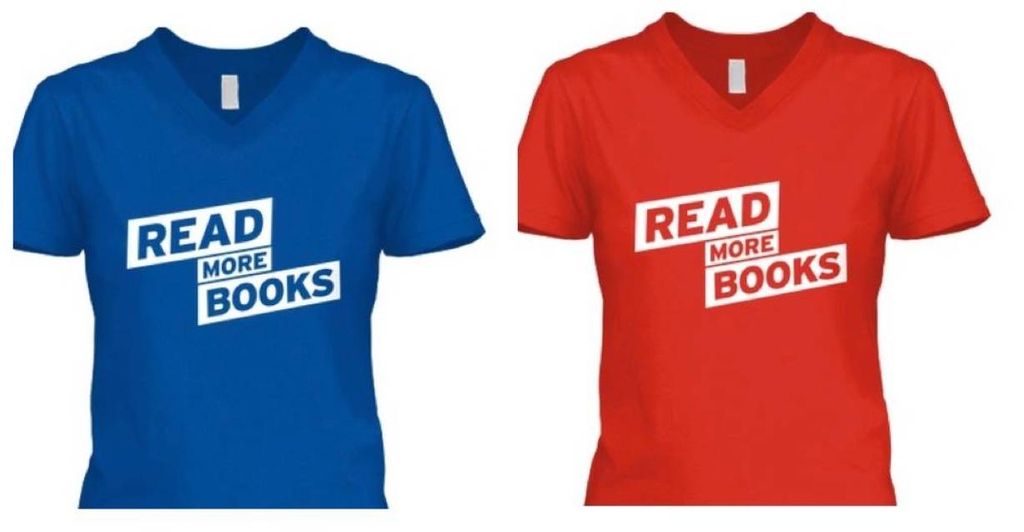 Sign up for "Today in Books" and stay up to date with the most interesting news in the world of books and reading!
We have a $250 Amazon gift card to giveaway.
Enter by September 30th here
for a chance to win, or just click the image below. Good luck!