Inbox/Outbox: June 13, 2014
Rebecca is beaching it this week, so I'm happily filling in! It's hard for me to choose just a few books to highlight. I usually bring home at least five books almost every day. (Exhibit A: Franzen Comes Alive.) And, yes, my house pretty much looks like you think it would. (COLLYERS 4EVA!)
Inbox (Books Acquired)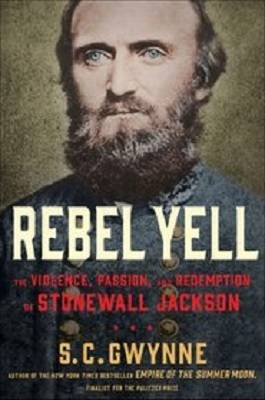 Rebel Yell: The Violence, Passion, and Redemption of Stonewall Jackson by S. C. Gywnne (Scribner, September 30) Gwynne is the author of one of my favorite non-fiction books, Empire of the Summer Moon: Quanah Parker and the Rise and Fall of the Comanches, the Most Powerful Indian Tribe in American History, and as the Civil War is my favorite subject to read about, I am doubly excited for this, a biography of one of the best-known Confederate generals. (I also think this should have been the name of the forthcoming Billy Idol memoir.)
Guy in Real Life by Steve Brezenoff (Balzer + Bray) Although I have heard many great things about this novel of two Minnesotan teens falling in love, it had me at "RPG." That was all I needed to read to convince me to buy it. A little Dungeons and Dragons in my YA? YES, PLEASE. This one looks like it will be a hit with fans of Rainbow Rowell. WHICH I AM.
Stone Mattress by Margaret Atwood (Nan A. Talese, September 16) STRAIGHT UP GALLEY BRAG. Nine new short stories from one of literature's most brilliant writers. Three words: OH HELL YES.
Outbox (Books Finished)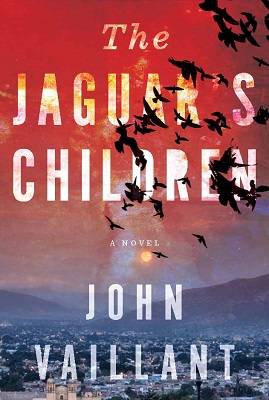 The Jaguar's Children by John Vaillant (Houghton Mifflin Harcourt, January 27, 2015) Holy cats, I was so, so fortunate to be able to read an early copy of this! (Any earlier and I would have been reading it over his shoulder as he wrote it.) His previous book, The Tiger, is one of my favorite books, period, and this, his first novel, is also freaking amazing! It's about one man among a group of Mexicans who are abandoned in a sealed truck by the men they hired to smuggle them across the border. He recounts his life story, and his grandfather's story, as his time is running out. Beautiful and brutal, it will knock you down and put its foot on your throat. In a great way.
In the Queue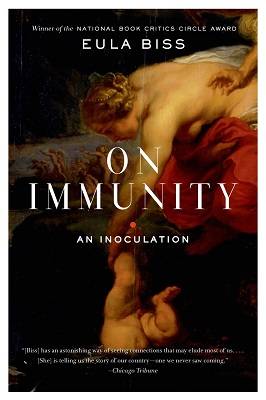 On Immunity: An Inoculation by Eula Biss (Graywolf Press, September 30, 2014) Biss examines our fear and fascination with vaccinations, both in fiction and our real lives, citing things in such stories as Achilles and Dracula, as well as non-fiction works by Susan Sontag and Rachel Carson. I just started it this morning, but already it reminds me The Empathy Exams by Leslie Jamison.
Fierce Patriot: The Tangled Lives of William Tecumseh Sherman by Robert L. O'Connell (Random House, July 1) Much to my delight, it is another year of giant biographies of figures from the Civil War! (Michael Korda's enormous book on Robert E. Lee dropped a few weeks back.) This is the one I am most excited about, because of my Civil War obsession, and because I call Sherman my Civil War boyfriend. (I like 'em crazy.)
So tell us, kittens: What has spun your book world around this week?
Enter to win
$250 to spend at Barnes and Noble!