Critical Linking: June 11th, 2014
To kick off the summer reading season, Amazon.comtoday announced its fourth annual list of the Most Well-Read Cities in America. The ranking was determined by compiling sales data of all book, magazine and newspaper sales in both print and Kindle format from April 2013 to April 2014, on a per capita basis in cities with more than 100,000 residents.
Look, this list of America's well-read cities is skewed because it is limited to Amazon data, so it should be taking with a full tablespoon of salt. Still, it reveals something–I'm just not sure what.
____________________
This year's theme for Banned Books Week, the annual celebration of the freedom to read, will concentrate on graphic novels and comic books. The campaign runs from Sept. 21 to Sept. 27.
Very smart move.
____________________
After Ben Ziek won big at the 2013 world pun championships, his life didn't change. He kept the same job he's had for 13 years, as a night auditor at the Burbank Airport Marriott. He gets in at 11 p.m., helps balance the books, does wake-up calls and deals with guest complaints before leaving at 7:30 a.m.
First: world pun championships? Second: I wouldn't want to sit next to this guy at work.
____________________
Nine Circles of Hell: LEGO creations by Mihai Marius Mihu 
Somehow, I think Dante would be pleased by this
____________________
If you are into bookish news, check out Book Riot News, our very own running, crowd-sourced list of the most interesting books, reading, and publishing news on the internet.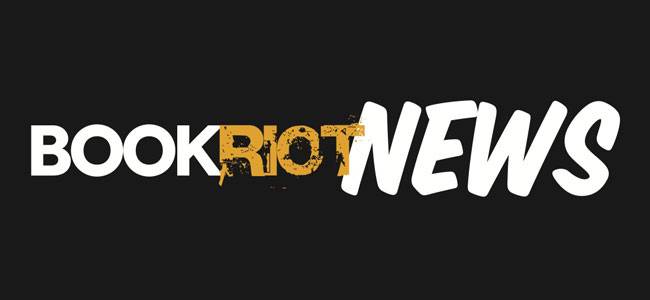 Sign up for "Today in Books" and stay up to date with the most interesting news in the world of books and reading!
Annotated
brings you the story of love, punctuation, and the Oxford comma. Download it for free on
Apple Podcasts
 or 
Google Play
.