Inbox/Outbox: June 6, 2014 (Book Expo America Edition)
We missed Inbox/Outbox for the first time ever last week, but it was for good reason! A bunch of Rioters were in New York for Book Expo America, and times were good. Convention centers are what they are, so it's never a wholly positive experience, but it's pretty tough to beat the awesomeness of being in a giant building filled with people who love books as much as we do. And there were So. Many. Great. Books. this year. So many! Here's just a peek at what I picked up. Get your radars ready!
Inbox (Books Acquired)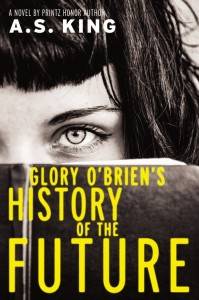 Glory O'Brien's History of the Future by A.S. King (Little, Brown Books for Young Readers, October 14)–A.S. King is my favorite YA author and one of my favorite authors, period. She tackles Big Difficult Life Issues with sensitivity and depth, and she trusts her readers to be intelligent enough to pick up what she's throwing down. King never panders; she challenges. Her books are magical and weird and surreal, and this new one, about a girl who can see other people's infinite pasts and futures, sounds incredible.
Lila by Marilynne Robinson (FSG, October 7)–There's a very short list of authors whose release dates make me take a morning off work to read, and Marilynne Robinson is right up near the top of it with Toni Morrison and James Salter. Gilead is one of my desert island books, an all-time favorite, and I'm looking forward to seeing what Robinson does with this return to that charming town and its beautiful, complicated citizens.
Belzhar by Meg Wolitzer (Dutton Juvenile, September 30)–Take-offs on classics are a dime a dozen, but when Meg Wolitzer throws her hat into the ring, you sit up and pay attention. Plus, her 2011 novel The Uncoupling, a modern take on Lysistrata, was rad, so we know she can do this. This one's inspired by The Bell Jar (so I guess I'm gonna have to read that now, huh?), and there's no reason to think it will be anything other than all-out great. Wolitzer is a master, and her brand of feministy fiction rings a bunch of my bells. I'm excited for the younger readers who will get to discover her this way.
The Marshmallow Test: Mastering Self-Control by Walter Mischel (Little, Brown, September 23)–If you took Psych 101, you probably learned about the famous experiment in which a child is offered a marshmallow and a choice: eat this one now, or wait a little while and have two. Walter Mischel is the man behind this now-classic behavioral study about self-control and instant vs. delayed gratification, and now he's bringing his life's work to the masses with a book about self-control. I can't resist a pop psychology book related to productivity, so I'll be reading this for sure…but maybe I'll wait a few weeks just to prove I can.
Outbox (Books Finished)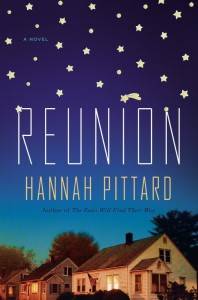 Reunion by Hannah Pittard (Grand Central, October 7)–Pittard's 2010 debut novel The Fates Will Find Their Way was remarkable for its plural narrator and its unique approach to telling a story we've heard dozens of times before: a young girl disappears, and it changes everyone left behind. I stumbled across Reunion while strolling the aisles of BEA–it's technically in both the Inbox and the Outbox this week–and was so pleased to see her name again. This is what I call a "band gets back together" book–it's a compressed narrative that takes place over a few days as a family gathers to sort through their secrets and issues. In this family's case, the patriarch has died, and the siblings have a LOT to straighten out. The narrator, Kate, begins to process her marital troubles through the lens of her deceased father's many failed marriages, and it's just fantastic. Pittard is smart and observant, and her writing is sharp and compelling. I started this on the plane home and finished it a few hours later. Definitely one to look for!
In the Queue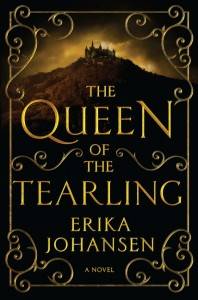 The Queen of the Tearling by Erika Johansen (Harper, July 8)–I have to confess, I have no idea what this book is about, but I'm hearing about it all over the place, so I'm gonna find out! Sometimes it's fun to do that, you know? Just discover a book on its merits and avoid the details? Like how I still don't know what Divergent is about and I'm fine with it! Anyway, this looks dark and twisty and interesting. Should be fun!
The Book of Unknown Americans by Cristina Henriquez–The publisher's synopsis sold me on this book, and that doesn't happen often. "A boy and a girl who fall in love. Two families whose hopes collide with destiny. An extraordinary novel that offers a resonant new definition of what it means to be American." See? Can't wait.
That's my great big week in reading. What have you been diving into?
We have
a brand new, top-of-the line Kindle Voyage to give away
. Go
here to enter for a chance to win
, or just click the image below. Good luck!