Critical Linking: June 5th, 2014
Readers are off to a fast start in 2014 with some truly excellent titles from every aisle of the bookstore: history, young adult fiction, literary fiction, graphic novels, espionage, gastronomy — you name it.
I like mid-year check-ins like this. Who knows how many of the best books of the year right now will make the cut once 2014 comes to a close.
____________________
Walmart, not widely known as a bastion of the literary world, pounced on the opportunity, slashing prices on Hachette titles and announcing the sale with a banner on the homepage of its website, offering both pre-orders and free in-store pickup of Hachette books. It worked: As of Friday, Walmart sales of print books (not including e-books), were up 70 percent since Tuesday, according to the company.
That is quite an increase, though it's a little unclear if that increase is just Hachette titles or all titles.
____________________
Do more searching and you'll find this plate-legs-cake combo evoked in more covers. Sometimes it's a wedding, sometimes it's a broken dish (How Lucky You Are, 2012). Sometimes it's a limb and some cake (The Icing on the Cupcake, 2010). Rachel Gibson'sSimply Irresistible might be the jackpot featuring (a defenestrated?) wedding cake, legs, and a groom cake topper being stomped on. They all seem to date back to Jennifer Weiner's Good in Bed (2002), featuring a woman in bed with legs and a piece of cake.
____________________
If you are into bookish news, check out Book Riot News, our very own running, crowd-sourced list of the most interesting books, reading, and publishing news on the internet.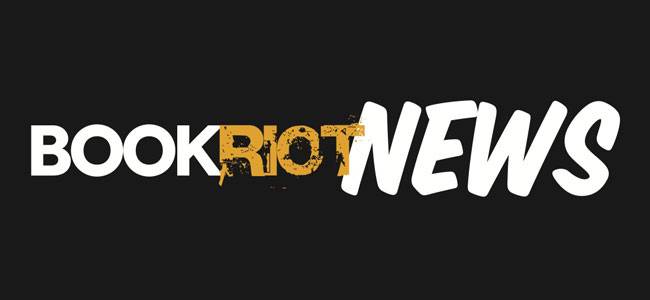 Sign up for "This Week in Books" and stay up to date with the most interesting news in the world of books and reading!
We have
a brand new, top-of-the line Kindle Voyage to give away
. Go
here to enter for a chance to win
, or just click the image below. Good luck!