Character Math #39: The Giving Tree + The Thing = ?
What literary character is the result of the following equation?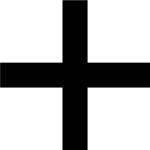 Think you've clobbered this one? Click here for the answer.
Sign up for The Kids are All Right our kid lit and middle grade books newsletter!
Celeste Ng, Jesmyn Ward, and Robin Sloan recommend their favorite books in our newest podcast,
Recommended
. Download it for free from
Apple Podcasts
 or 
Google Play
.