Buy, Borrow, Bypass: May 19th, 2014
My apologies that my Buy, Borrow, Bypasses are never thematically related– my attention span is too short! Must! Read! Random, unrelated stuff! Let's do it: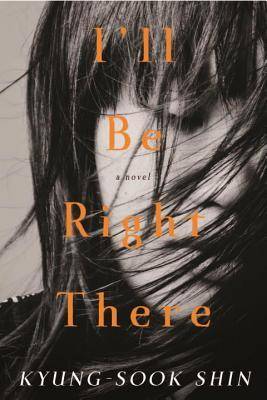 I'll Be Right There by Shin Kyung-Sook (June 3rd, Other Press)
There was a lot of buzz around Kyung-Sook's last book Please Look After Mom, so I picked this up with a quickness. The book follows a college student and her friends in the 1980s in Korea, through political upheaval, protests, and personal tragedies. The author has a light touch despite the horrible things that happen to her characters, which gives the book a shallow feeling. There is very little of the characters' inner lives, very little backstory, and lots of telling instead of showing. The effect is that these horrible things could be happening to anyone in any country (which I think was intentional), but it also means you feel like you're skimming or missing something even though you aren't. It's heavy on theme, light on style.
Verdict: Bypass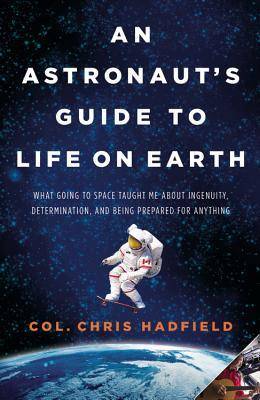 An Astronaut's Guide to Life on Earth by Chris Hadfield
Chris Hadfield, astronaut and former commander of the International Space Station, became a social media marvel due to his excellent use of Twitter and YouTube while aboard the ISS. When he returned home last year, he wrote this book: part memoir, part "what it's like to be in a rocket/live in space for long periods of time/train to be a spaceman," part poetry about space, and part self-help. The last part is the interesting bit–Hadfield has successfully navigated one of the most challenging careers on the planet without dying, while maintaining a healthy family situation and sense of self. His advice contradicts most of the self-improvement books I've read (for example, instead of visualizing the best outcome like most books tell you to, he tells you to visualize the worst possible outcome of a situation and then just prepare for it), but his impressive personal experience gives it an authority and air of reasonableness that most self-improvement tomes just don't have. It's grounded in, and largely about, science instead of hokum.
Verdict: Buy for the astronaut-level problem-solving skills. And the science.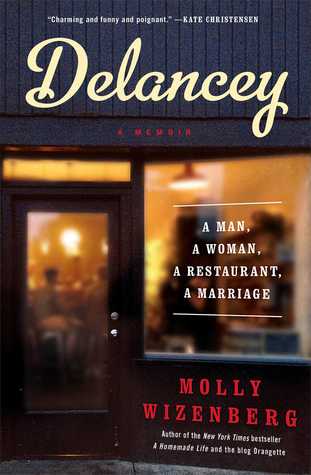 Delancey: A Man, A Woman, A Restaurant, A Marriage by Molly Wizenberg
This is Molly Wizenberg's second memoir (you might know her from her wildly popular food blog Orangette). This one focuses on her marriage to a man who seems to be pretty flaky, picking up one hobby after another and dropping them. He decides to open a pizza place, she doesn't think he's really going to do it, he does, shenanigans ensue. This is a really interesting look at being supportive of your partner even when you think their idea is not great, and that's what takes this book beyond Just Another Book About People Eating N Stuff. The behind-the-scenes look at what it takes to open a restaurant is fascinating, the recipes in the book sound ruuullll good, and the relationship examination is honest and raw.
Verdict: Borrow, unless you're a food-lover. Then just buy it, you know you want the recipes, just do it already.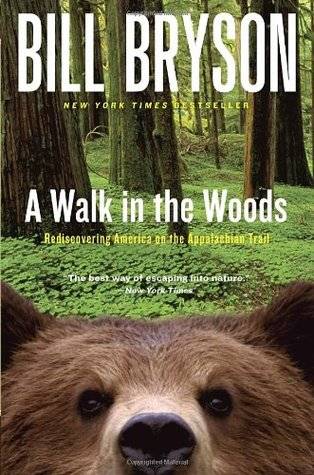 A Walk in the Woods: Rediscovering America on the Appalachian Trail by Bill Bryson
I reached deep into the backlist for this one, and listened to it on audio (read by the author). Bryson's great at reading his own stuff, nailing the dry, sarcastic tone of his prose- which is the perfect tone to use when discussing a 2,100 mile hike from Georgia to Maine along the Appalachian Trail. He meets some CHARACTERS, let me tell ya, and has hilarious hardships that are extra-hilarious because they're not happening to me. There's also some history, if you're into that (I am). If Wild didn't hit your hiking memoir buttons because it was too full of FEELS and EARNESTNESS, give this one a try. It's mostly about his quest for a cold Coke and the silly lengths to which he goes to avoid bears.
Verdict: Buy because: funny
Want a calendar of upcoming book releases? An exclusive podcast and newsletter? Access to amazing giveaways?
Subscribe to Book Riot Insiders
!