Critical Linking: May 12th, 2014
In celebration of HuffPost's 9th birthday, we've compiled a list of 9 truly brilliant contemporary authors who shouldn't be missed. Each of these authors has a book out this spring, but many have a larger oeuvre to explore, and all are must-reads for literature lovers today.
Drop "must-reads" with "damn-fine reads" and I have no objection to this list.
____________________
Warning that such occurrences pose a grave threat to the global economy and millions of human lives, a report presented Thursday at a United Nations summit on magical realism highlights an alarming increase in incidences in which the whole world is completely flooded by the tears of a grieving woman.
Ladies and Gentleman, The Onion.
____________________
For all those aged 16-44, digital is by far the most dominant medium: TV is still strong, but it's smaller than digital, and a (small) preference for print is visible only in the 35-44 group. Among the 16-34 age group, meanwhile, the next generation of consumers, print [yellow] does not even register on the scale.
I've had this  (unsubstantiated) theory that the resilience we've seen in print recently is merely the end of the beginning of the switch to digital, a switch that will slow, but continue, as younger people become and higher percentage of the general public.
____________________
The Tennesseean reports: "The board voted 3-1 to remove the book from the list of approved reading in the school district. One board member was absent. 'The F-bomb is pretty common in that book, and that's what I have a problem with,' said board member Wayne McNeese, who received complaints about the book from some of his constituents. 'I'm not dumb enough to think students don't hear that language, but it doesn't mean we should promote it.'"
"I am dumb enough," McNeese continued, "to ban books that reflect the way people actually talk." (Ok, he didn't say this. But that's what he and the board is doing)
____________________
If you are into bookish news, check out Book Riot News, our very own running, crowd-sourced list of the most interesting books, reading, and publishing news on the internet.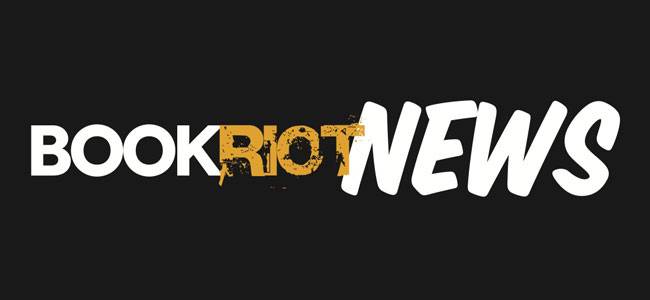 By signing up you agree to our Terms of Service
Do you like podcasts like
This American Life, RadioLab, or Planet Money
?
Annotated
is kinda like those, but for books. Go
here to find out more
, or click the image below: