Inbox/Outbox: May 9, 2014
I did a whole lot of acquiring and not so much reading this week. But the acquiring! It was so good! I got inspired by the #DiversifyYourShelves part of the We Need Diverse Books campaign, and I put some of my book-buying money right where my mouth is. Here are some of my picks this week.
Inbox (Books Acquired)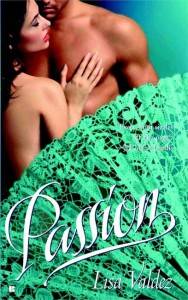 Passion by Lisa Valdez–When my favorite romance writer Sarah MacLean recommends a book, I pay attention. When she calls it very hot historical romance, I buy it immediately. MacLean wrote an awesome list of diverse romances, and I snatched up this bordering-on-BDSM erotic romance without hesitation.
Salsa Nocturna: Stories by Daniel José Older–I've been following Older online for a while now–he wrote this impressive, important piece about race, power, and publishing–so I was tickled when he recommended his collection to me on Twitter last week. I'm a sucker for short fiction that goes to strange places, and I can't wait to read these stories.
Outbox (Books Finished)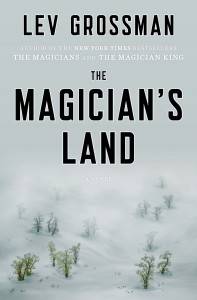 The Magician's Land by Lev Grossman–Okay, first I have to confess that this isn't technically in my Outbox yet. I got it last week and started immediately….and then I got really busy. Like, I didn't read at all on a few days earlier this week. So. I'm about three-quarters finished with this final installment in Lev Grossman's Magicians trilogy, and I am loving the hell out of it. It's funny and clever, there are callbacks to a lot of my favorite elements in the first two books, and the writing is so self-assured. Grossman hits his stride with this one, and it's a blast to read. I'm going to ignore the internet this weekend so I can polish it off.
In the Queue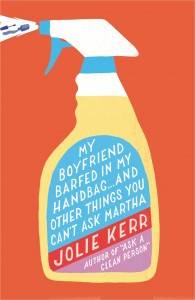 My Boyfriend Barfed in My Handbag…And Other Things You Can't Ask Martha by Jolie Kerr–I have a lot of skills. Housekeeping is not one of them. When it comes down to working/cooking/reading vs. eradicating tumbleweeds of dog hair from my house, I will take working/cooking/reading every time. And when I do clean? It basically starts and stops with Swiffer. A dear friend who loves me despite my slovenly ways sent me this book of handy tips this week, and I'm looking forward to reading it (instead  of actually cleaning).
That's it for me, readers. What has your week in books been like?
Book Riot is sponsored by
Evergreen Tidings from the Baumgartners by Gretchen Anthony
. Full of humor, emotion and surprises at every turn,
Evergreen Tidings from the Baumgartners
brings to life a remarkable  story of a family falling to pieces—and the unexpected way they put it all back together. Go
here to learn more
, or just click the image below: