Critical Linking: May 9th, 2014
The NYPL has an incredible branch system around the boroughs, but it's only a part of New York City's literary resources. From private clubs, to nonprofit societies, to pop up places right out in the streets, here are some of our favorite secret libraries of the city.
Not so much secret as mostly not open to the public. Still, a very cool collection of New York City libraries.
____________________
With 696 bookstores, Barnes & Noble College is the second largest operator of college bookstores, and they plan to become the largest in the near future. Max Roberts, chief executive of B&N College,told Reuters that the retailer plans to have about 1,000 locations within five years.
People forget about this part of B & N's business.
____________________
In response to the controversy that erupted last month over the lack of diversity in its schedule, BookCon has added a panel titled "The World Agrees: #WeNeedDiverseBooks" to its programming lineup.
A good start.
____________________
If you are into bookish news, check out Book Riot News, our very own running, crowd-sourced list of the most interesting books, reading, and publishing news on the internet.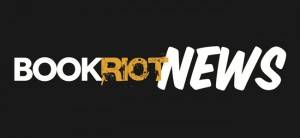 By signing up you agree to our Terms of Service