Critical Linking: May 8th, 2014
Without further ado, we present to you our very definitive list of the 18 most hipster books of all time. These books are so hipster, you probably haven't even heard of them yet!! But actually, you probably have, and you've probably loved them, and they've probably even made you weep, and you've probably carried them with you on the train so as to seem on-trend.
Not even close to ashamed to say that I love many of the books on this list. 
____________________
Jennifer Weiner's Holy Grail will always be a New York Times review (or two), a laurel she believes is disproportionately dispensed to literary writers and the occasional male genre titan. Salon can't give her that, but a big part of being taken seriously as a novelist involves having one's work closely read and reviewed in depth. And that we can do — so here goes.
Be careful what you wish for as you will surely get it.
____________________
A New Hampshire resident was handcuffed and led out of a school board meeting on May 5 after he protested the fact that his ninth-grade daughter was assigned the novel "Nineteen Minutes" by Jodi Picoult.
Sounds like an easy guy to have for a father.
____________________
In a striking about-face, the New York Public Library has abandoned its much-disputed renovation plan to turn part of its research flagship on Fifth Avenue at 42nd Street into a circulating library and instead will refurbish the nearby Mid-Manhattan Library, several library trustees said.
America's flagship public library (?) is going to stay largely the same. 
____________________
If you are into bookish news, check out Book Riot News, our very own running, crowd-sourced list of the most interesting books, reading, and publishing news on the internet.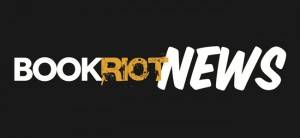 By signing up you agree to our Terms of Service
Do you like podcasts like
This American Life, RadioLab, or Planet Money
?
Annotated
is kinda like those, but for books. Go
here to find out more
, or click the image below: