Happy California Bookstore Day!
Happy California Bookstore Day! Not only are Californians lucky in weather, we are lucky in bookstores too. Up and down the coast we boast amazing stores filled with people who are passionate about books and the people who read and write them. What better way to celebrate these stores than to go out and find your next great read on one of their shelves? I've highlighted a few of my personal favorites, below, and have included a link for you to be able to find the closest bookstore near YOU! Do you have some favorite bookstores in California? If so, let us know in the comments, you could be making someone's day by recommending them to their new favorite bookstore.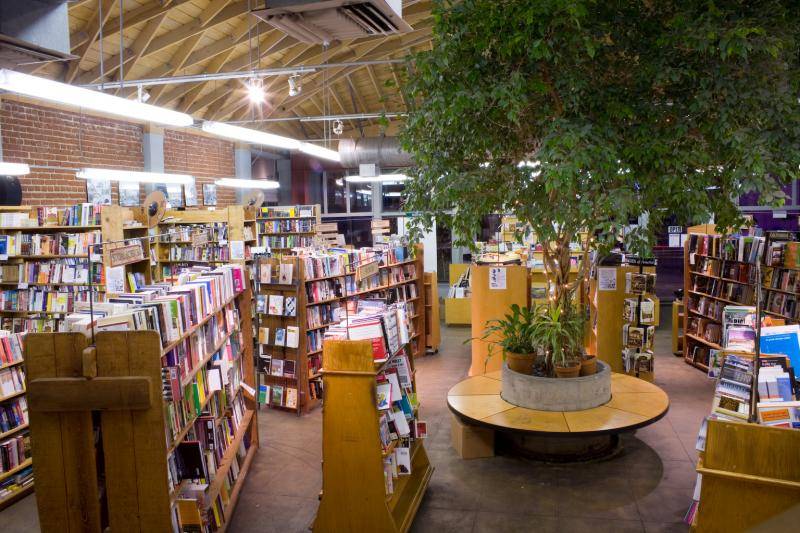 You don't mind that your booksellers will be hipper than you can ever hope to be. A resident cat is a welcome sight, and having a sister store next door filled with hard to find magazines, graphic novels, and non-mainstream books is your jam. Also, you enjoy being in walking distance to some really good grub to eat while starting to read your latest purchase. If so, Skylight Books is for you.
Skylight Books
1818 Vermont Avenue
Los Angeles, CA 90027
***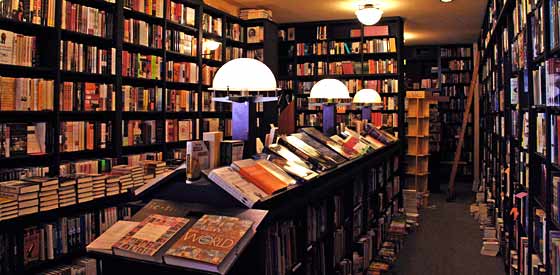 Is that a giant tent walking around? No! It's André Leon Talley in his signature muumuu.* Sights like this (and a hundred other celebrities) are what you can find in this bookstore. If you're excited about a jam-packed book event calendar, offbeat bookish treasures, and possible celebrity sightings all while finding your next great read then head over to Book Soup.
Book Soup
8818 Sunset Boulevard
Los Angeles, CA 90069
*This really happened, it was quite confusing but awesome none-the-less.
***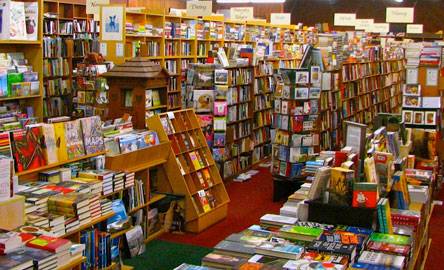 Booksellers who've been around long enough to remember when Julia Child used to frequent the store (and are willing to tell you entertaining stories about it), know their books like the back of their hands, and will let you look for hours without bothering you. A store that feels more like someone's personal bookshelves (someone who has oodles and oodles of books organized by genre and author, of course). A children's and YA section that is about as big as the adult fiction section, and has its own dedicated sellers. If this (plus an exquisite french bakery a few doors down to go to dive into your latest purchase) sounds good to you, then Chaucer's Books is for you!
Chaucer's Books
3321 State Street
Santa Barbara, CA 93105
***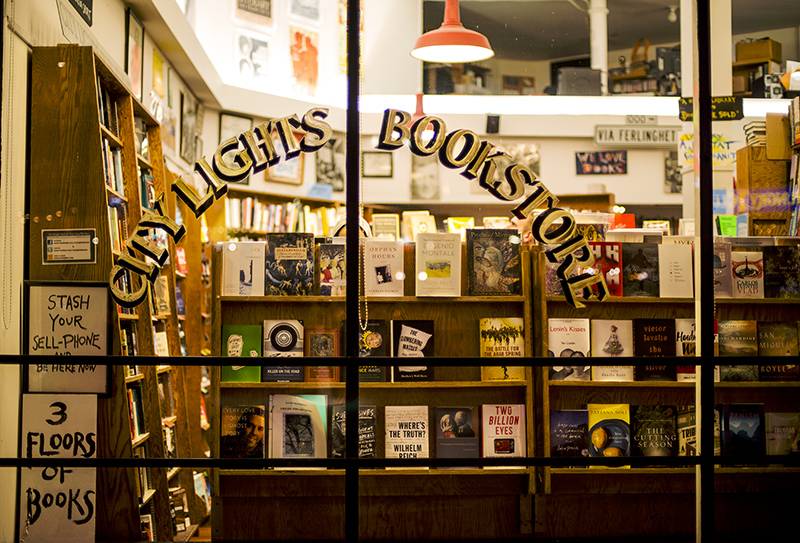 You love history, you want to be where the action was, you want to walk on hallowed literary ground. Narrow stairs that lead to a basement full of books (don't know it's there and you'll miss it), and an upstairs ambiance that makes you want to buy everything in the store. A place where you don't mind working your way around tourists who are there to take pictures (preferably out front, preferably with the sign in the background, most likely not moving out of your way because they want to get the exact location on their Instagram picture so people know where they were), then City Lights Books is for you. Don't worry, there's nothing the tourists can do to take away the magic or the enjoyment of this historic treasure of the truly bookish. And don't feel bad if you have the itch to snap a few photos as well; it happens to the best of us.
City Lights Books
261 Columbus Avenue
San Francisco, CA 94133
***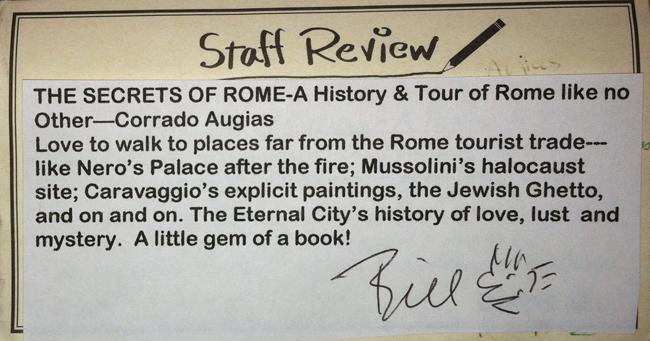 Looking for something a little more neighborhoody? A little more You've Got Mail? Somewhere quiet and cozy and organized with booksellers who've really read the books they are selling, who LOVE books and can't wait to recommend some to you (and bonus: are fond of the backlist but know their new releases like the best of them). A place where staff reviews are hung all around so you can be happy, little, introverted you and still get fantastic recommendations without actually asking for them. Do you find bookstores on foggy days with a cup of coffee in your hand from a local coffee shop the ideal way to spend a day? Then Books, Inc. in the Marina is for you.
Books, Inc. (Marina store)
2251 Chestnut Street
San Francisco, CA 94123
***

In case you aren't close to any of the above bookstores, you can find the bookstore closest to you on this interactive map.
Sign up for "Today in Books" and stay up to date with the most interesting news in the world of books and reading!
You have a favorite bookstore.
We want to give you $500 to spend at your favorite bookstore
. Click
here to enter
, or click the image below.