Buy, Borrow, Bypass: April 28, 2014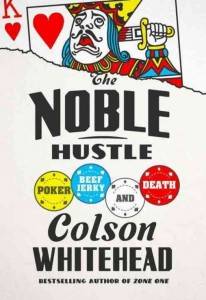 The Noble Hustle: Poker, Beef Jerky, and Death by Colson Whitehead
I hereby dub The Noble Hustle a mem-vel. Or a nov-moir. Whatever. Any book wherein the narrator shares a name with the author and the events chronicled within happened (or, I guess I should say, "happened") is going to toe the line between fiction and autobiography pretty tightly, as The Noble Hustle certainly does (to largely hilarious effect). "Colson Whitehead," upon being assigned to compete in and then write about the World Series of Poker for ESPN subsidiary Grantland, starts polishing his game. He reads Super/System, he hires a coach, and he loads up on beef jerky for sustenance during those long stretches of tournament play. You know, the essentials. His poker face? That's the one thing he doesn't need help with. I'll leave you to the priceless first lines to find out why.
Whitehead's characteristic wry wit leads the way from one sharp observation about the nature of people, poker, casinos, bus trips, or dehydrated meat snacks to another. By the time we end up in Vegas, the World Series results feel secondary to the dark, funny ride.
Verdict: Buy, especially if you've never gotten over that time you busted out of your Friday night game 'cause someone landed a flush on the river to beat your Kings-over-sevens. Out May 6 from Doubleday.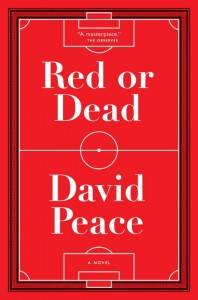 Red or Dead by David Peace
I don't know if I've ever read a novel that I both enjoyed this much and would confidently recommend to so few people, but I'm afraid that's how I feel about David Peace's enormous soccer novel. Red or Dead chronicles Bill Shankly's time during and after his legendary spell in charge of Liverpool Football Club during the '60s and '70s. He is a titanic figure in the club's history, and Peace's book portrays his singular obsession with greatness in fascinating detail, using simple declarative sentences (and more proper nouns, I'm confident, than any work in literary history) and the near-endless repetition of pre-season training routines, inspirational match day speeches, and late night kitchen table strategy sessions. There were moments when I nearly abandoned the book. It's style can be exhausting, and much though I love Liverpool FC (and therefore wanted to love the book), Red or Dead felt like it was spiraling in on itself, a grand, ambitious experiment that hadn't quite worked.
But I didn't. I kept coming back. Back to the novel. The novel with the short sentences. But with moments of beauty, too. Of beauty and of spine-tingling power. Poignant moments decorate both its halves, the first detailing his time as manager, the second his life after his surprising resignation in 1974, at the peak of his powers. In the end, the grand, ambitious experiment worked for me, though I acknowledge that my outside interests had a lot to do with that. Peace's novel reflects the man about whom it's written, the man who did his job with such passion and devotion, who changed the place he lived and worked in a very real and lasting way. It did its job. Just like Bill Shankly.
Verdict: Bypass, unless you love the history of English soccer in general, Liverpool FC specifically, or stylistic experimentation. Out in the U.S. May 27 from Melville House.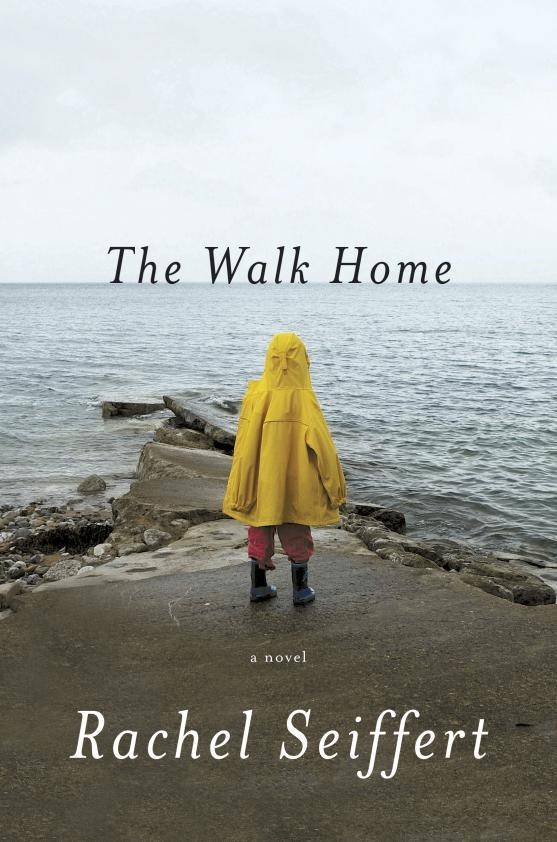 The Walk Home by Rachel Seiffert
The painful period of Irish history known as The Troubles, when tensions between Protestants and Catholics frequently boiled over into violence and death, informs every page of Rachel Seiffert's excellent forthcoming novel, The Walk Home. Seiffert touchingly explores the trials and tribulations of a family long displaced from Ireland and the old wounds that seemingly cannot be put to rest. The ghosts of harsh fathers and children struggling under the burden of history (both filial and political) lend the novel a gravity and complexity that only grows as it goes along.
I'm not much for historical novels, but I have a thing fiction that uses history as a more general backdrop for what goes on (if that distinction even makes any sense). Colum McCann's Let the Great World Spin is a great example, and though The Walk Home doesn't quite reach those heights, I often thought of it and McCann's most recent novel, TransAtlantic, as I read about young lovers Graham and Lindsey, their growing son Stevie, and Graham's aging, difficult Uncle Eric. A side plot involving Stevie and a Polish contractor named Jozef never quite took off the way the rest of the novel does, but that didn't take any of the wind from my sails as I tore through this terrific book.
Verdict: Buy (I know it's not sporting to rave about a book and then tell you it comes out July 8, but I promise you that it's worth the wait).
Get the New Release Index, our curated calendar of upcoming new books, with
Book Riot Insiders
: