The Week's Most Popular Posts: April 21-25, 2014
Let's take a look back at the most popular posts from the week that was….
"What's the sexiest part of being a librarian?"
Come on. COME OOOOON. Et tu, Brandon? I like you. I like the work you're doing. You seem to get people. There wasn't ANY better way to ask this kind of question? Luckily, the library student effectively ignored the problematic "sexiness" nonsense and gave a smart, informative answer. Because that's what librarians do.
From Enough With The "Sexy Librarian" Thing, Already by Rita Meade
____________________
This utter lack of diversity is gross. It is inexcusable. And it is really, really embarrassing. Book Expo America is the industry's flagship event, and the statement it is making on the industry's behalf is that we believe that what readers–the kind of devoted, passionate readers who fork over thirty dollars to spend a summer Saturday in a convention center–want out of a book event is an all-white, heavily celebrity line-up. 
From Readers Deserve Better Than BookCon by Rebecca Joines-Schinsky
____________________
A dog isn't a chinchilla or a kinkajou; it's not trendy or unusual. It is, instead, a solid,classic pet choice. So If you want to go with a really classic name, there's Argos, Virgil,Cerberus, Juno, Achilles, Ganymede, and Charybdis. A little more recent (relatively speaking) but still pretty classic, there's Britomart, Mulciber,  and the Blatant Beast. Or even more recent: Fairfax, Georgiana, Rosamond, Colonel Dent, Rip Van Winkle,Stuffy, Dr. Bangs, Werner, Old Boisterious, Pickleherring (perfect, I think, for a wee little corgi), and—for a particularly mischievous mutt—The Great Devil.
From Literary Pet Names: Canine Edition by Derek Attig
____________________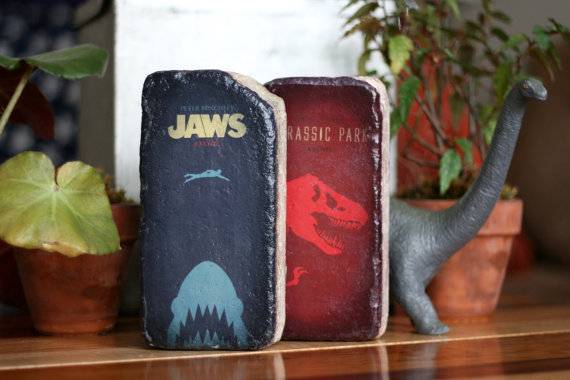 Need some heavy duty book ends? How about these repurposed bricks featuring "beast literature?" This will certainly keep your books in line.
From Book Fetish: Volume 109 by Kelly Jensen
By signing up you agree to our Terms of Service
Do you like podcasts like
This American Life, RadioLab, or Planet Money
?
Annotated
is kinda like those, but for books. Go
here to find out more
, or click the image below: