Inbox/Outbox: April 25, 2014
Inbox (Books Acquired)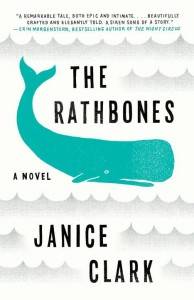 I think I may have included this title on a Fresh Ink list when it was released in hardback, but it took a cover redesign to really catch my notice. It's about a 15 year-old girl who is the last member of a family of New England whalers. Her father was lost at sea when she was a kid, and she fights to hold on to her memories of him. There's a reclusive uncle, a mysterious visitor, and a sinking island. It also spans 100 years of history, which is a particular weakness of mine (see also Michael Crummey's Galore and Gabriel Garcia Marquez's One Hundred Years of Solitude).  I'm itching to get started.
I am trying to get over my aversion to nonfiction, so I've been on the lookout for something that will catch my attention and hold it.  My next attempt is something has both a medical mystery and a Sherlock connection – The Remdedy: Robert Koch, Arthur Conan Doyle, and the Quest to Cure Tuberculosis by Thomas Goetz.  The odds are in its favor for being the non-fiction that finally catches my attention. We'll see what happens.
Outbox (Books Finished)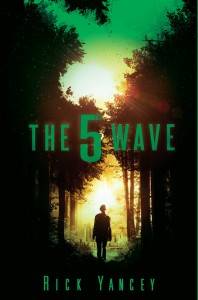 Sometimes, when I'm in a bit of a reading slump, I need a good, fast-paced YA to get my reading engines revved up.  Such was the case this week, when I devoured Rick Yancey's The 5th Wave.  I didn't love everything about the book, but, when stacked against something like Stephenie Meyer's The Host, which has a similar premise, then I'd say it's pretty good. The idea is that the planet has been invaded by alien forces that have taken up residence INSIDE of us.  After launching more conventional attacks against us from their ships in orbit, the "infesteds," or "Teds" for short, are working to turn the surviving humans against each other. The story centers, mostly, on Cassie (great name!) and her attempt keep the promise she made to her little brother, Sam. I can't believe I'm going to say this, but this is one book that I almost wish was the first in a series. He finished everything up nicely, but I wanted more. And there's room for more, I think.
I also made it a point to read a previously unknown (to me) short story from Gabriel Garcia Marquez to honor his memory.  I checked out "Tuesday Siesta," and it reminded me of Macondo. I think it was an excellent place to start.
In the Queue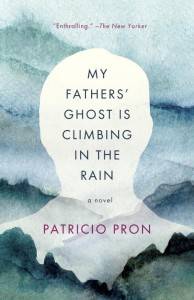 I have just started on Patricio Pron's My Fathers' Ghost is Climbing in the Rain. It's too soon to say anything concrete just yet, but I'm liking what I see so far.  It's almost like a journal, but without any of the normal journal conventions. It also reminds me, in a way, of Juan Rulfo's novel Pedro Paramo, a book that I was thoroughly creeped out by (in a good way) and that I have never been able to forget. I'm interested to see how it all plays out.
Those are the titles that have rotated through my shelves this week.  What have you been reading?
Follow Book Riot on Instagram
for books. Obviously.