Get Our Limited-Edition READ MORE BOOKS T-Shirt
The sun is shining, the birds are singing, and your stack of summer reading selections is growing by the day. Rock out in book nerd style from the beach to your back yard with our limited edition READ MORE BOOKS t-shirt. It would make a great gift for the bookish mom, dad, or graduate too.
2 colors, 4 style options, 20 bucks, available through May 5. Any questions?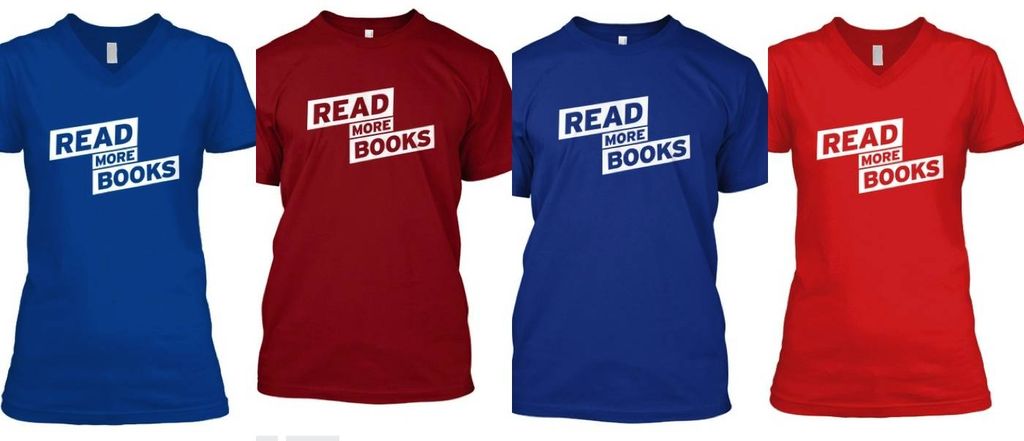 Sign up for "Today in Books" and stay up to date with the most interesting news in the world of books and reading!
Want a calendar of upcoming book releases? An exclusive podcast and newsletter? Access to amazing giveaways?
Subscribe to Book Riot Insiders
!