Buy, Borrow, Bypass: Ladies' Night
I'm a habitual DNFer, so I have been very pleased with the books I've read this month. They've all been goooooood. Like, leftover-cold-fried-chicken-for-breakfast good.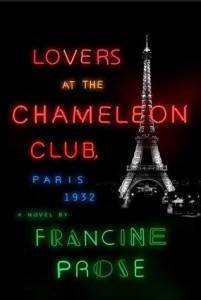 Lovers at the Chameleon Club: Paris 1932 by Francine Prose
What happens when you take late-1920s through WWII-era Paris, a cross-dressing lesbian, a Hungarian photographer and a Baroness, an American writer, Hitler, and a louche jazz club owned by a chameleon loving lady? A really brilliant novel. After suffering some pretty serious trauma, Lou Villars finds solace performing at the Chameleon Club with her lover, Arlette. The relationship eventually sours, leaving Lou to find other things to do with herself… like race cars and become a spy for Hitler. As you do.
Verdict: Buy if you're into reading about how a person can head down a path of total self-destruction.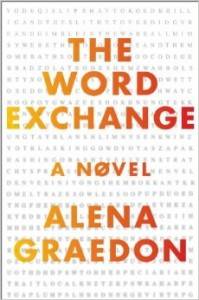 The Word Exchange by Alena Graedon
Plot outline in a nutshell: DEATH OF PRINT OMG BOOK SMELL GO BYE. Anana (which rhymes with "banana" but I still can't figure out how to say it) works for her father, Doug, at the North American Dictionary of the English Language. They're about to release the mega-volume last edition that will ever be published, and then oh snap! Doug goes missing. Everyone has these things called Memes – think Super Sad True Love Story – and Memes are really bad (obvi because no book smell), and people start getting word flu. Anana-banana has to find her dad by going down the proverbial rabbit hole. And also save all the words.
Verdict: Buy. I read a digital advanced copy, which absolutely defeats the purpose I guess (NO BOOK SMELL!). I will say it was a little difficult digitally (not because book smell). Anana likes to use footnotes when she's telling her story and I couldn't jump to them with ease.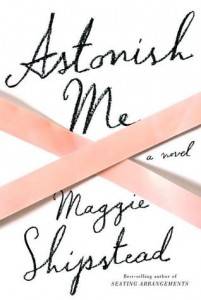 Astonish Me by Maggie Shipstead
I'm a big fan of Maggie Shipstead, and her new novel didn't disappoint me. Joan is a ballerina, and she helps famous Russian ballet man Arslan Ruskov defect from the Soviet Union. They have a hot steamy affair, and then he writes her off. She turns to her childhood friend and longtime admirer, Jacob, for comfort. Then she's pregnant, her ballet career is OH-VEE, she and Jacob get married, and they move to California with their baby, Harry. Little Harry becomes a ballet prodigy (natch), and he comes in close contact with his idol, Arslan. Boom goes the dynamite!
Verdict: Buy if you like excellent writing and ballet. Borrow if you like excellent writing and have lukewarm feels about ballet.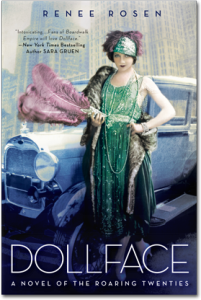 Dollface: A Novel of the Roaring Twenties by Renee Rosen
Chicago. Gangsters. Al Capone. Beer Wars. Love triangle. Gun molls. As much as I love the 1920s, I don't think I would have made it as a gun moll, let alone one with two mobster lovers in opposing gangs. Typist Vera "Dollface" Abramowitz thinks she can, so she keeps it up until she is forced to pick one. Dollface lives the high life in Chicago for a while with her gun moll sistas, and then the good times come to an end. As men from both gangs fall around her, Vera must put together the pieces of her shattered life, as Chicago hurtles toward one of the most infamous days in its history, the St. Valentine's Day Massacre.
Verdict: Buy! It was great fun.
By signing up you agree to our Terms of Service
We have 5 copies of
The Library Book by Susan Orlean
to give away!
Go here to enter for a chance to win
, or just click the image below. Good luck!