Take Me Out to the Ballgame: 33 Nonfiction Picks
Take me out to the bookstore
Take me out with the nerds
Buy me some Atwood and Rainbow Rowell
I don't care if the cupcakes are stale
Let me read, read, read till my eyes bleed…
CRICKETS. The longest professional baseball game ever played was between the Pawtucket Red Sox and Rochester Red Wings. It lasted eight hours and 25 minutes for a grand total of 33 innings. Did they have four 7th inning stretches? I would like to know.
In honor of that game in 1981 (which took three days to play), I have rounded up 33 totally rad nonfiction books about America's game. If fiction is more your bag, check out Greg's Top Six  Baseball Novels.

A False Spring by Pat Jordan
Are We Winning? Fathers and Sons in the New Golden Age of Baseball by Will Leitch
As They See 'Em: A Fan's Travels in the Land of Umpires by Bruce Weber
A Well-Paid Slave: Curt Flood's Fight for Free Agency in Professional Sports by Brad Snyder
Babe: The Legend Comes to Life by Robert W. Creamer
Ball Four by Jim Bouton
The Baseball Codes: Beanballs, Sign Stealing, and Bench-Clearing Brawls: The Unwritten Rules of America's Pastime by Jason Turbow
Baseball's Great Experiment: Jackie Robinson and His Legacy by Jules Tygiel
Bottom of the 33rd: Hope, Redemption, and Baseball's Longest Game by Dan Barry
The Boys of Summer by Roger Kahn
Ladies and Gentlemen, the Bronx is Burning by Jonathan Mahler
The Bullpen Gospels: A Non-Prospect's Pursuit of the Major Leagues and the Meaning of Life by Dirk Hayhurst
Bums: An Oral History of the Brooklyn Dodgers by Peter Golenbock
Can't Anybody Here Play This Game?: The Improbable Saga of the New York Mets' First Year by Jimmy Breslin
Clemente: The Passion and Grace of Baseball's Last Hero by David Maraniss
Eight Men Out: The Black Sox and the 1919 World Series by Eliot Asinof
Game of Shadows: Barry Bonds, BALCO, and the Steroids Scandal that Rocked Professional Sports by Mark Fainaru-Wada, Lance Williams
The Glory of Their Times : The Story of the Early Days of Baseball Told By the Men Who Played It by Lawrence S. Ritter
The Last Best League: One Summer, One Season, One Dream by Jim Collins
The Last Hero: A Life of Henry Aaron by Howard Bryant
The Last Night of the Yankee Dynasty: The Game, the Team, and the Cost of Greatness by Buster Olney
The Long Season by Jim Brosnan
The Lords of the Realm by John Helyar
Luckiest Man: The Life and Death of Lou Gehrig by Jonathan Eig
Mickey and Willie: Mantle and Mays, the Parallel Lives of Baseball's Golden Age by Allen Barra
Moneyball: The Art of Winning an Unfair Game by Michael Lewis
Nine Innings: The Anatomy of a Baseball Game by Daniel Okrent
Only the Ball Was White: A History of Legendary Black Playersby Robert Peterson
The Pitch That Killed by Mike Sowell
Seasons in Hell by Mike Shropshire
The Soul of Baseball: A Road Trip Through Buck O'Neil's America by Joe Posnanski
Summer of '49 by David Halberstam
Why Time Begins on Opening Day by Thomas Boswell
____________________
Did you know that Book Riot has a YouTube channel? We do. It's new and we are having fun with it. Check it out here.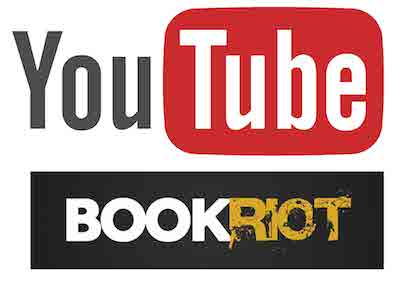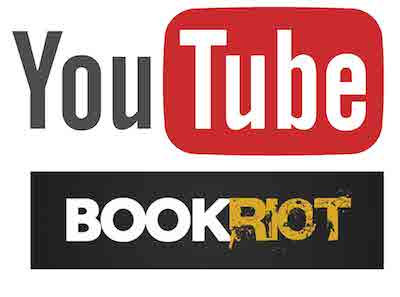 By signing up you agree to our Terms of Service
We have 5 copies of 
the
Forbidden Hearts series
by Alisha Rai to give away to Book Riot readers!
Go here to enter for a chance to win
, or just click the image below. Good luck!