Buy, Borrow, Bypass: March 31, 2014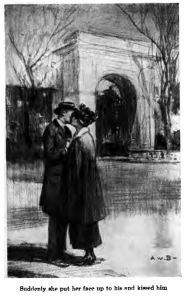 I've Come to Stay by Mary Heaton Vorse
Ambrose is a writer living in Greenwich Village, who barely makes enough to cover his food and clothes and pay rent on his miniscule attic apartment. He's living the dream, in other words. He's in love with Camilla, a fashion designer living next door, and wants to marry her. But when an orphan shows up in his attic and announces that she's decided to adopt him, she throws Ambrose's life into chaos and could ruin his chances with Camilla forever.
Apparently Greenwich Village has a long history of being a haven for the counter culture. This novel was written in 1918 and perfectly captures the bohemian society of unconventional artists, writers, and political dissidents who lived there. I LOVED it. Not only does I've Come to Stay have a great setting, it's laugh-out-loud funny with super-smart, clever dialog and an ending I didn't really see coming, but which perfectly wrapped up the story. It kind of reminded me of a cross between Notting Hill and Gigi. This book is absolutely delightful and will probably be one of my favorite reads of the year.
Verdict: Buy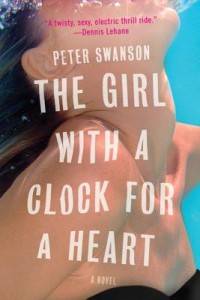 The Girl With a Clock for a Heart by Peter Swanson
George Foss is an aging magazine editor who has more or less given up on life, at least until his college sweetheart shows up asking for a favor. George knows Liana is bad news, but he can't make himself say no, even when she asks him to help her fend off some gangsters from whom she stole a boatload of cash (smart move, that).
This might be a good novel for someone who isn't me. It's an extremely fast read, which I appreciated, but overly detailed descriptions and backstory still weighed the story down. I wasn't invested in the characters at all and felt like the book would have worked better told in the first person from George's perspective. Also, I found the whole unmarried-office-schmuck-in-his-forties-who-doesn't-even-bother-hitting-on-women-anymore-but-who's-still-fit-and-attractive scenario to be a liiiitle unbelievable. Who does this guy think he is, the hero of a Dan Brown novel?
Verdict: Borrow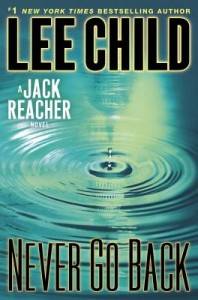 Never Go Back by Lee Child
When Major Susan Turner tells Jack Reacher to stop by and visit her the next time he's in town, Reacher does what any reasonable man would and spends a week hitchhiking from South Dakota to Virginia. L'amour! But when he arrives, he discovers Turner's been arrested. Even worse, Reacher has been recalled to the army, effective immediately, and is facing murder charges. How will he wiggle out of this pickle?
This is the first Jack Reacher novel I've read, and I can see why they're so popular. Child's writing style is sharp and witty, Reacher is badass and sympathetic (not an easy combo to pull off), and Child never bogs the reader down with unnecessary descriptions or backstory. I just which he would have shown me more of what was going on in Reacher's head! The guy is as cool as cucumber when any other person would be freaking out, even a super-smart ex-army guy. It probably makes complete sense to people who've read the previous seventeen (!) books in this series, but I had some trouble buying into it. Also, I thought the ending kind of negated the whole point of the book, or at least what I had hoped the point of the book would be.
Verdict: Borrow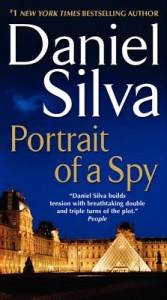 Portrait of a Spy by Daniel Silva
After coordinated suicide bombings in major cities across Europe, the CIA asks Gabriel Allon to come out of retirement and help them find the mastermind behind the attacks. Everything goes great until the President gets involved and Gabriel's perfectly brilliant plan is subjected to the vagaries of American politics.
This is the 11th book in the Gabriel Allon series, which I'm reading all out of order. Portrait of Spy tells a great story and is probably the best, story-wise, of all the Allon novels I've read so far. I never wanted to put this book down. Silva kept drawing me in, even when it seemed like I was reading the literary equivalent of candy—fun and tasty, but not very fulfilling. That's a marked difference from, say, my reaction to The English Girl. Not that Portrait of a Spy wasn't a good, entertaining thriller, but I didn't feel like it was moored by any sense of reality or plausibility. And the art element (which WAS really interesting) felt tacked on. Still, if you're a fan of the series (and you should be, it's awesome), you'll want to read it.
Verdict: Borrow
By signing up you agree to our Terms of Service
Enter to win
$250 to spend at Barnes and Noble!