The Week's Most Popular Posts: March 17-21, 2014
Let's take a look back at the most popular posts from the week that was….
I think this is true of all of us here at Book Riot, and this Facebook page is a utopia of literary quotes, bookish graphics, and a community of enthusiastic readers to interact with.
From 10 Literary Facebook Pages You Should Like by Kate Scott
____________________
To keep books from being damaged by insects, the Mafra library uses bats. 500 of them. The bats are kept in boxes during the day but at night they are let out and eat up to double their own body weight in insects. (There is a joke here about bats eating bookworms. But let's not). I imagine most of the time just before opening in the morning is spent herding the bats back into the boxes and cleaning up guano.
From Is This The Most Awesome Library in The World? by Johann Thorsson
____________________
It was a long summer, that one, but only in the bookish department. Life goes on and life contains quite a lot which isn't books, even though some days I really wish that weren't so. There were parks and zoo trips aplenty, travels all over the part of western Washington I call home these days. Lots of time spent puttering around in a nearby basketball court, on bikes, while I played basketball, a sport in which I have lost none of my skills (picture Mister Magoo, and also he's been told to try and play soccer).
From The Long Summer of Not Reading by Peter Damien
____________________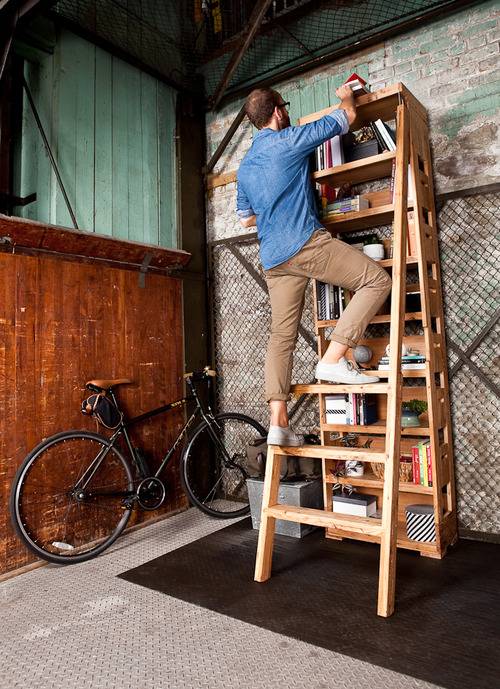 From This Genius Bookcase Has A Built-In Ladder by Amanda Nelson
By signing up you agree to our Terms of Service
In a book lover's life, there's nothing as magical as a perfect, surprising recommendation from someone who just
gets
you. But finding those people can be tough! That's where
TBR
comes in. Go here to find out more, or just click the image below: