The Week's Most Popular Posts: March 10-14, 2014
Let's take a look back at the most popular posts from the week that was….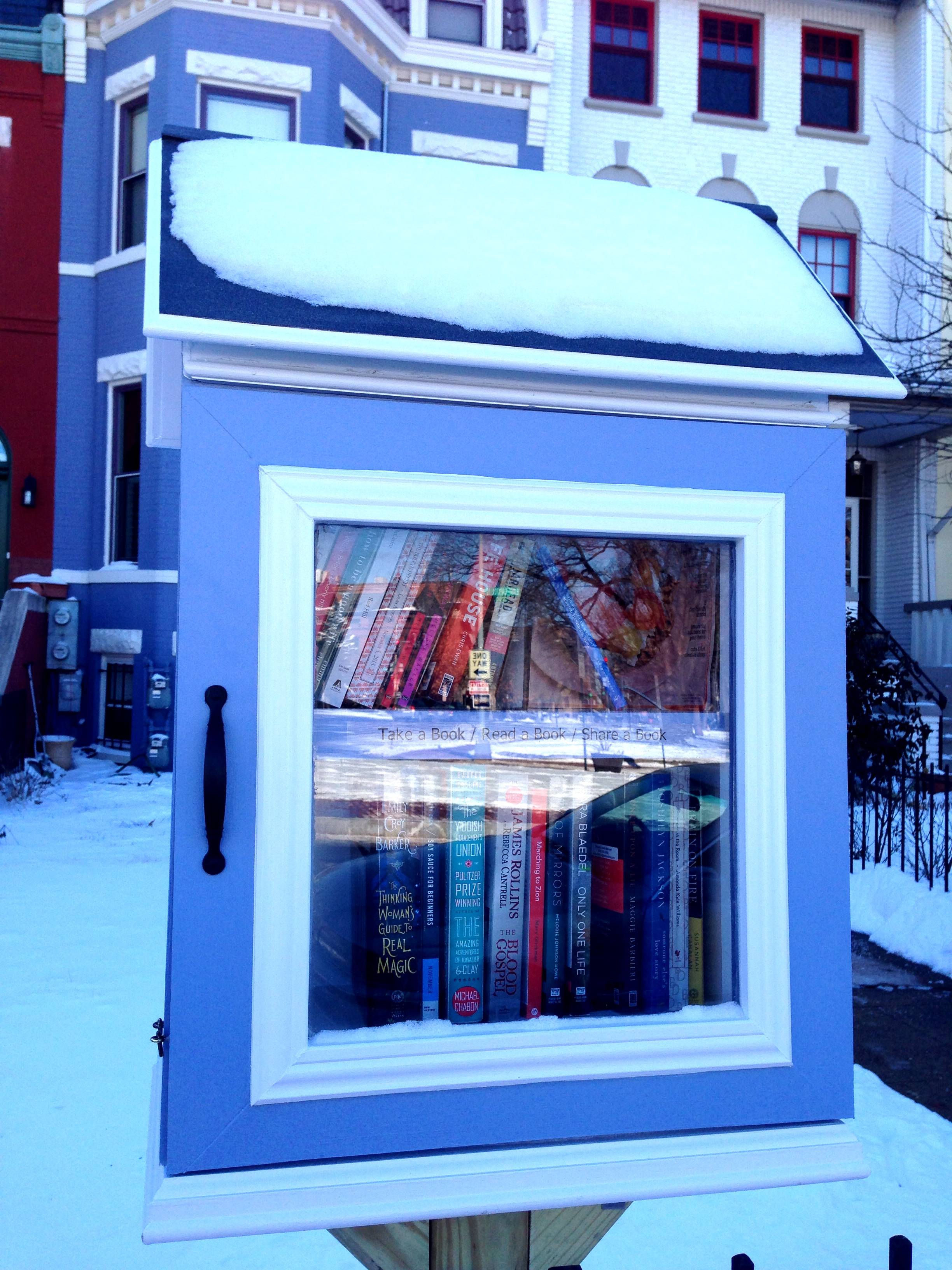 My husband's parents arrived for a post-Christmas visit…with a little surprise in tow. My mother-in-law heard me mentioning my desire for a Little Free Library over Thanksgiving, and what did they do? THEY BUILT ME ONE. FROM SCRATCH. Using wood and tools and screws and all sorts of things. And then, just to be awesome (and with my husband's guidance), they painted it to match my house.
From The Awesomeness Of My Little Free Library by Swapna Krishna
____________________
As in, one of the main cast is getting killed off forever and ever to the point that they're even going to redo the credits.
I decided (as soon as I saw the tagline for the end of the season) that if they kill off my favorite character, great. I don't have to watch the show any more.
Which got me thinking: What's the best way to kill off a character? How do you kill off a character without pissing off the reader so much that they just give up?
 From How To Kill off Characters by Preeti Chhibber
____________________
Which brings me back to my question, and leads me to alter it a little: why do we enjoy some dystopias, while others do nothing for us?
The simple answer (which probably, I know, also means the incomplete answer) is fear. Fear is the root of every dystopia, and it's the glue that keeps the reader stuck to its characters and conflicts for the book's duration.
From Apocalypse Later: Why Dystopian Novels Speak To Us by Josh Corman
____________________
My friends came through impressively, invading first the emergency room lobby in all their theater-kid-sorta-punk glory and, later, my house (without my parents' permission), surrounding me on my bed and bringing me snacks. One friend in particular brought me a pile of books, singling Harry Potter out specifically as "a really great story about a kid who finds out he's secretly a wizard and talks to snakes, which you'll appreciate."
From Careful With That Circular Saw: How I Missed Out On Harry Potter by Amanda Nelson
_________________________
Sign up for our newsletter to have the best of Book Riot delivered straight to your inbox every week. No spam. We promise.
To keep up with Book Riot on a daily basis, follow us on Twitter, like us on Facebook, , and subscribe to the Book Riot podcast in iTunes or via RSS. So much bookish goodness–all day, every day.
By signing up you agree to our Terms of Service
In a book lover's life, there's nothing as magical as a perfect, surprising recommendation from someone who just
gets
you. But finding those people can be tough! That's where
TBR
comes in. Go here to find out more, or just click the image below: