How to Renovate a Classic Library: On the St. Louis Central Library
There has been quite a stir recently about the proposed renovation of the main branch of the New York Public Library. It's a radical and fantastically expensive project that has many patrons, some of them quite high profile, asking the library's board to reconsider.
It's an interesting time for libraries (maybe it always is), and there are many debates going on about what the current and future mission of public libraries should be. I am a complete non-expert on the subject, but I think I might represent at least one emerging demographic of library user: one who values the space of the library as much, if not more than, the books on the shelves there, virtual or otherwise.
My wish list for my local library might at first seem contradictory, as I want the feeling of being in a library, in a place marked as separate from everyday life, while at the same time wanting the space itself to be open, comfortable, and accommodating. For me, the central service a library provides is space, quiet, and atmosphere. I want a place to be with my book or computer that has the same feeling of concentration that my favorite grad school library provided, but with the modern principles of design that make natural light, good air circulation, sustainable energy usage, and integrated technology central.
In short, I want the feel of an old world library with the comforts of a modern building. This is why I think the recent renovation of the St. Louis Central Library is such an accomplishment. For a relatively modest budget for large public works project ($45 million), the library beautifully weds the feel of a classic library with amenities and spaces that would look at home in the offices of a Silicon Valley technology company.
Recognizing that space in the old building itself is precious, the design company, Cannon Designs, moved most of the support and staff spaces off-site, opening up the grand old spaces in the library, while at the same time refurbishing spaces for the way a modern library serves its community, with dedicated areas for children, teens, and technology use. Completely new spaces now accommodate library uses unimagined when the building first went up: a library shop, a cafe, bookable meeting rooms, a large auditorium, and computer rooms.
I don't know enough to know if this kind of renovation is both possible and desirable for most libraries, but it resonates with how I, one specific user, imagines an ideal public library. It's enough to want to meet it in St. Louis.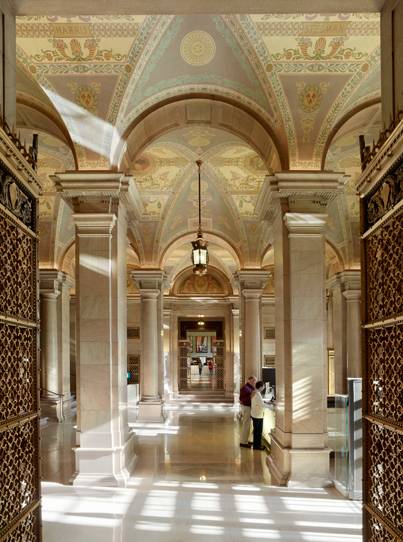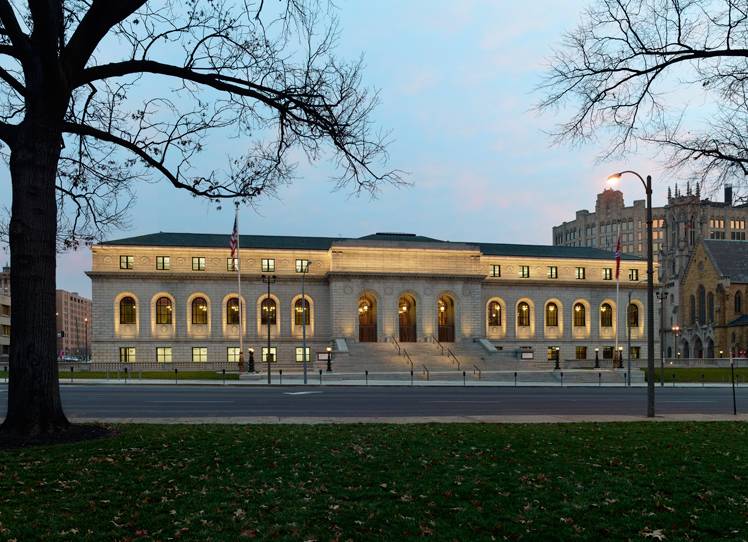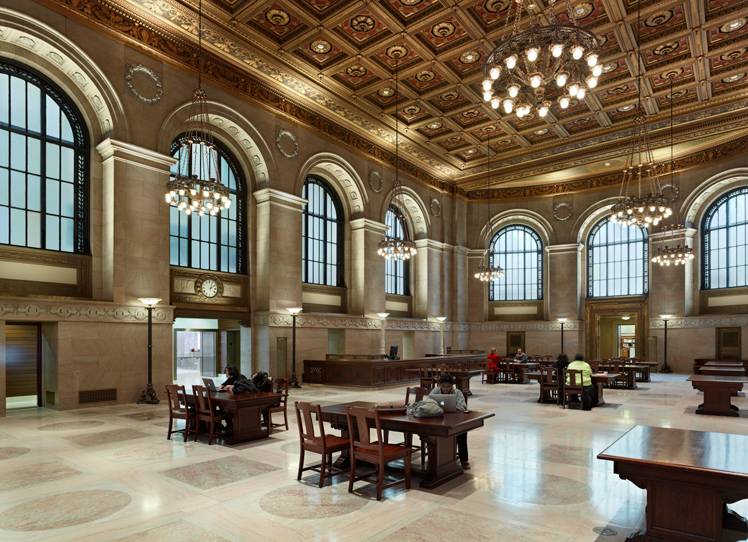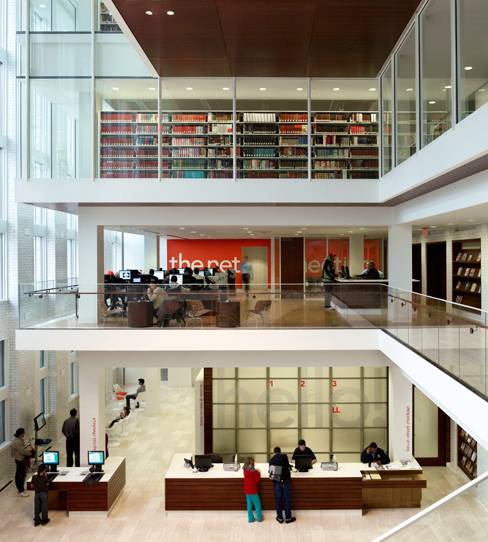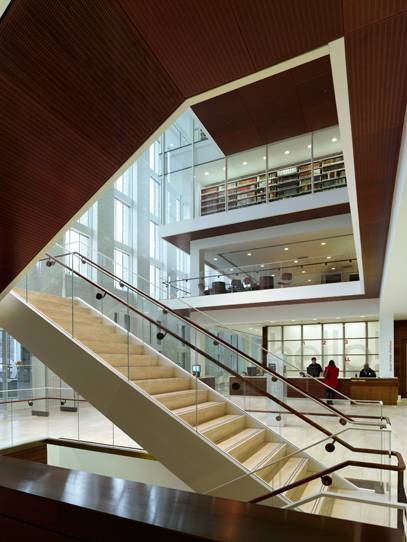 (Photos by Tim Hursley)
____________________________
Sign up for our newsletter to have the best of Book Riot delivered straight to your inbox every week. No spam. We promise.

To keep up with Book Riot on a daily basis, follow us on Twitter, like us on Facebook, , and subscribe to the Book Riot podcast in iTunes or via RSS. So much bookish goodness–all day, every day.
Explore your reading habits and bond with fellow book lovers with
Lit Chat from Book Riot!
Start the conversation.