Inbox/Outbox: March 14, 2014
The beginning of Daylight Saving Time always smacks me in the face like a bag of bricks. I never know what time it is because some clocks reset, some don't. Which have reset? Who moved my cheese?
Confusion and sleep deprivation aside, I ended up with a great week in books. So without further hoopla…
Inbox (Books Acquired)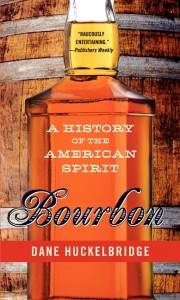 Bourbon: A History of the American Spirit by Dane Huckelbridge (William Morrow, April 1) How could you NOT want to read this? Huckelbridge takes the 300 year history of my favorite brown water and weaves it with American history. I love history and I love bourbon. I know a lot of people will dig it.
Southern Sin: True Stories of the Sultry South and Women Behaving Badly edited by Lee Gutkind and Beth Ann Fennelly Yes, there was a trend happening with my inbox this week, but I'll take it. Lee Gutkind is affectionately known as the "Godfather behind creative nonfiction" and Beth Ann Fennelly is the textbook definition of a class act. Put them together, throw in some sinnin' Southern ladies, and it sounds like you've got yourself a winner.
Abroad by Katie Crouch (Sarah Crichton Books, June 17) Katie Crouch gives her spin on the Foxy Noxy sitch. The jacket says, "Not since Donna Tartt's The Secret History have we been treated to such an addictive tale of tumultuous adolescence." YES. Fans of the Rumpus will recognize Crouch from her "Missed" column. She's pretty much a badass.
Outbox (Books Finished)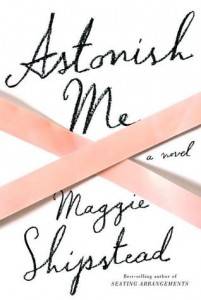 Astonish Me by Maggie Shipstead (Knopf, April 8) Can I BE Maggie Shipstead? We're the same age. Maybe we could switch places for a day. I loved Seating Arrangements, so when I had an opportunity to read Astonish Me I jumped on it. Shipstead nailed it AGAIN. The book is about an American ballet dancer who helps a Soviet ballet star defect in 1975. She is forced to abandon her dance career when she has a baby with her childhood best friend. The narrative spans several decades of her old life/new life, and Shipstead delivers feeling, psychological insight, and plot twists with her magic words.
The Accident by Chris Pavone There was a great deal of pre-pub buzz about this book, so I thought I'd give it a go. It's an espionage-thriller centered around the publishing industry. An explosive anonymous manuscript is submitted to a literary agent, who gives it to an editor, and he takes it to his boss… and then a whole bunch of people start dying. It was a little predictable, but very entertaining.
In the Queue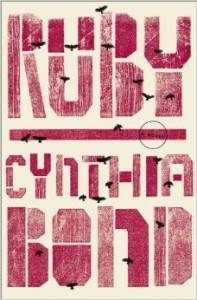 Ruby by Cynthia Bond (Hogarth, April 29) I almost passed on Ruby because it sounded stereotypical (damaged woman in the 1930s South, violent childhood, man tries to save her) but I started reading it and it's so wonderfully weird I can't stop. Hogarth does a fine job publishing books that have extraordinarily different qualities to them, so I'm looking forward to where this could go.
The UnAmericans: Stories by Molly Antopol This is such a terrific collection of short stories, and I'm really enjoying them one at a time. The characters are deep and memorable, the language is flawless, and I don't know what I'm going to do when I'm finished and it isn't on my nightstand anymore.
So that was my week in books. I want to know what y'all had going on this week (besides trying to catch up on sleep).
_________________________
Sign up for our newsletter to have the best of Book Riot delivered straight to your inbox every week. No spam. We promise.
To keep up with Book Riot on a daily basis, follow us on Twitter, like us on Facebook, , and subscribe to the Book Riot podcast in iTunes or via RSS. So much bookish goodness–all day, every day.
We have 10 copies of
A Gentleman in Moscow
by Amor Towles to give away to Book Riot readers!
Go here to enter for a chance to win
, or just click the image below. Good luck!