Inbox/Outbox: February 7, 2014
Reader-friends, it has been SUCH a good week. I traveled to Toronto with a Riot colleague to meet with a bunch of publishers and the awesome folks at Kobo, and just when I thought it couldn't get any better, I met LeVar Burton in the Toronto airport. LeVar Burton! Host of Reading Rainbow! Childhood hero and inspiration! And I managed to speak to him and not squeal, and it was great.
And because pics or it didn't happen:
And now that we've completed today's nerdy flailing, let's talk books! I wanna know how your reading week was.
Inbox (Books Acquired)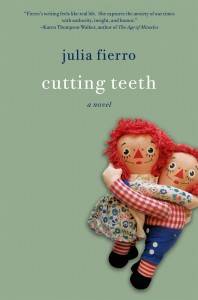 Cutting Teeth by Julia Fierro (St. Martin's Press, May 13) — Oooh, here's one I've been looking forward to for a while! Fierro, who is the founder of the renowned Sackett Street Writers' Workshop in Brooklyn, has been an interweb pal of mine for a few years now, and I'm so excited to finally read her book. What's it about? "One late-summer weekend, a group of thirty-something Brooklyn parents and their children gather at a shabby beach house called "Eden," but their trip is a far cry from paradise." This sounds like it'll ring a bunch of the same bells that made me love J. Courtney Sullivan's Maine and Maggie Shipstead's Seating Arrangements–I just love a good gang-gets-back-together-but-mistakes-are-made story–and I'm already looking forward to a sunny afternoon and a glass of lemonade to go with it.
An Offer From a Gentelman by Julia Quinn — In my ongoing quest to read more romance and become knowledgeable about the genre and its history, I've recently devoured Eloisa James' set of fairy-tale inspired stories. Those delightful romps sent me looking for more, and that's how I found myself disappearing into the (digital) pages of this Cinderella remake, courtesy of Oyster. It's fun and clever and exactly what I want from a historical romance.
Outbox (Books Finished)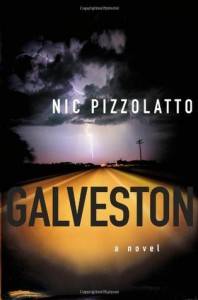 Galveston by Nic Pizzolatto — If this author's name sounds familiar, it's because you've been seeing it in the credits for HBO's new series, True Detective. Pizzolatto wrote all 8 episodes for this first season, and so far, it's been an phenomenal ride. Galveston is a gritty story that puts us in the head of bad-guy-for-hire Roy Cady. On the day Roy finds out he has advanced lung cancer, he also finds out his bad guy boss is plotting to have him killed. Roy beats it out of town with an unlikely accomplice who has a seedy history of her own, and in chapters that alternate between the late 1980s when the shit went down and Roy's present day (that illness wasn't so fatal after all), Roy tells us about what happened after the getaway. Pizzolatto's writing is taut, his characters are rendered so realistically that you feel like you'd recognize them on the street, and the atmosphere is out-of-this-world fantastic. You can just feel the storm clouds rolling in.
I can't for the life of me figure out why this book wasn't a bigger deal when it came out in 2011, and I'm hoping it will get its deserved moment in the sun now.
In the Queue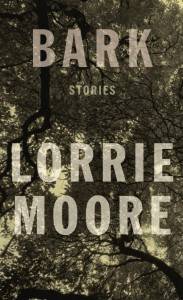 Bark: Stories by Lorrie Moore (Knopf, February 25) — A new Lorrie Moore collection is something of an event here in Casa Schinsky. Moore was one of the first writers who made me love and appreciate short fiction (it was Birds of America that sold me), and I'm so looking forward to spending more time with her reliably remarkable work.
Well, that sums it up for me. What have you been reading? What's on tap for the weekend?
_________________________
Sign up for our newsletter to have the best of Book Riot delivered straight to your inbox every week. No spam. We promise.
To keep up with Book Riot on a daily basis, follow us on Twitter, like us on Facebook, , and subscribe to the Book Riot podcast in iTunes or via RSS. So much bookish goodness–all day, every day.
We have 5 copies of
The Library Book by Susan Orlean
to give away!
Go here to enter for a chance to win
, or just click the image below. Good luck!