Anansi Boys Dream Cast
Hidden in among news about the success of his reading of Green Eggs and Ham and the fact that American Gods will not, in fact, be made by HBO but by Freemantle Media, the very likable Mr. Gaiman informs readers of his blog that Anansi Boys will be made into a television series.
This makes us all very happy, doesn't it?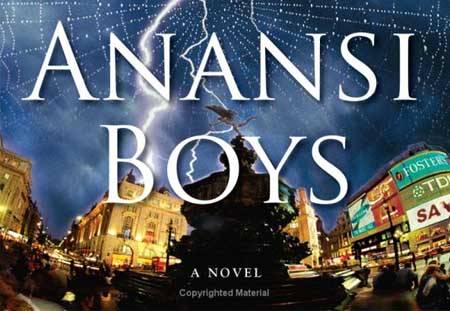 Shortly after the announcement that American Gods was being made into a TV series, I created a post with what I considered my "dream cast" for the show. It was met with wild derision of my choices, mostly because the main character, Shadow, is of mixed race and I chose a very white person as the lead. (Though I still stand by my choices.)
Here, then, are my choices for the Anansi Boys dream cast.
Fat Charlie
"He was not fat. Truth to tell, he was not even really chubby, simply slightly soft-looking round the edges. But the name Fat Charlie stuck to him, like chewing  gum to the sole of a tennis shoe."
Now. We know that Fat Charlies father is the West African god Anansi, and therefore his son will probably be black. So we are looking for a slightly awkward, not-really-chubby black actor for Fat Charlie.
Donald Glover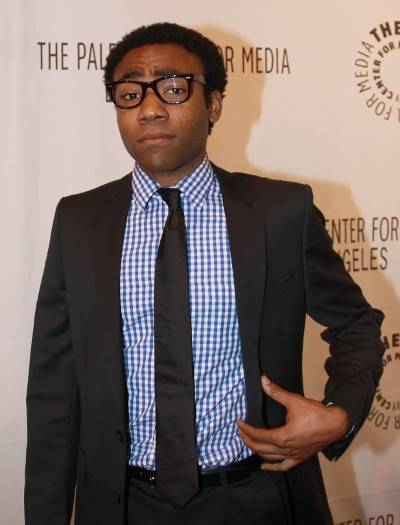 Spider
Spider is Fat Charlie's brother / other half. He is a trickster, sly and easygoing, a mirror to Fat Charlie's awkwardness. This is actually pretty easy.
Mos Def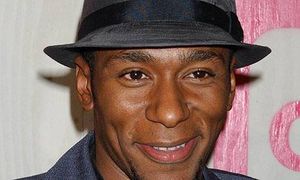 Anansi
Anansi is the West African god of trickery and stories, a sort of African Loki, if you will. And hey, since this is a dream cast post, let's go straight to the top. Seeing as the book starts with him dying, I'm not sure there is going to be much of him in the series, but still.
Morgan Freeman.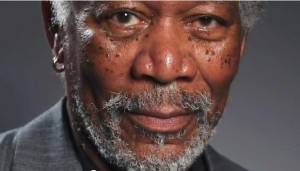 Graham Coates
Graham is Fat Charlie's embezzling boss, who drives quite a bit of the plot in the book. A man uncomfortable in his own skin, dishonest with a streak of violence, but above all else he is the epitome of the boss we all like to dislike.
Ricky Gervais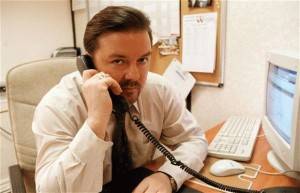 Rosie
Rosie is Fat Charlie's fiancée, described as having soft brown eyes and a questionable grasp of geography. She also *SPOILER ALERT* cheats on Charlie with Spider, thus losing her virginity. So we are looking for a girl with brown eyes and a rather innocent look.
Martine McCutcheon (you will remember her from Love, Actually)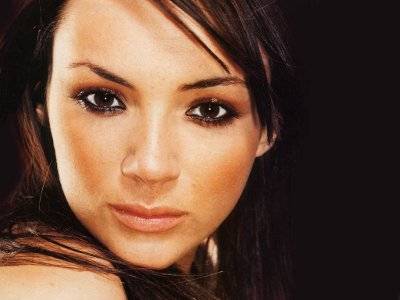 There you have it, my dream cast for the forthcoming Anansi Boys TV series.
Now it's your turn, Gaiman fans, who do you want to see in these roles?
_________________________
Sign up for our newsletter to have the best of Book Riot delivered straight to your inbox every week. No spam. We promise.
To keep up with Book Riot on a daily basis, follow us on Twitter, like us on Facebook, , and subscribe to the Book Riot podcast in iTunes or via RSS. So much bookish goodness–all day, every day.
Sign up to get news and book recommendations from the worlds of mysteries and thrillers with the Unusual Suspects newsletter.
We have a $250 Amazon gift card to giveaway.
Enter by September 30th here
for a chance to win, or just click the image below. Good luck!