Cool Bookish Places: The Borg Library
J/k, j/k, it's not REALLY a Borg library, that would have much less natural lighting. This is the super rad Vasconcelos Library in Mexico City! The bookshelves are suspended from the ceiling(!), with frosted glass and concrete catwalks connecting them.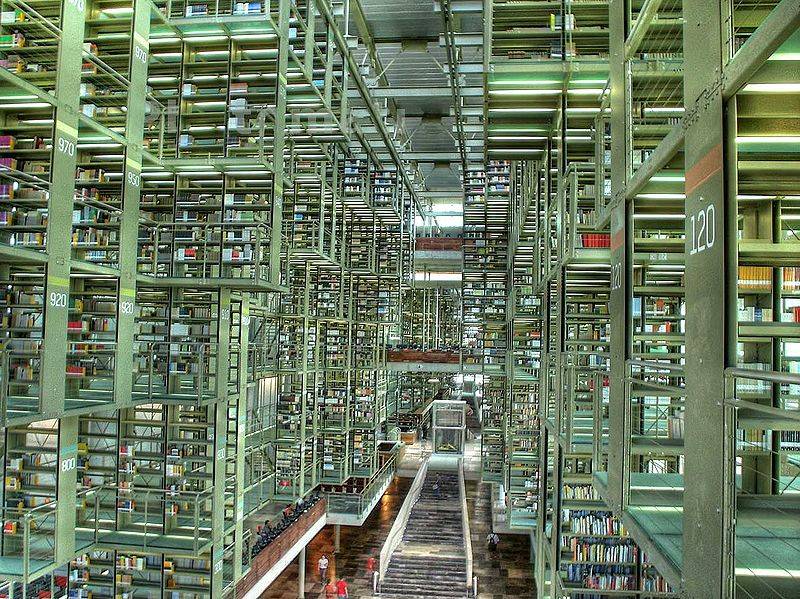 It's over 400,000 square feet of glass and metal, can hold up to 5,000 people per day, and has over 580,000 books. It's the bad-assiest of big city libraries. The exterior grounds of the library consists of 26,000 square meters of green space designed to improve the ecological standing of the otherwise barren city landscape in which the library sits.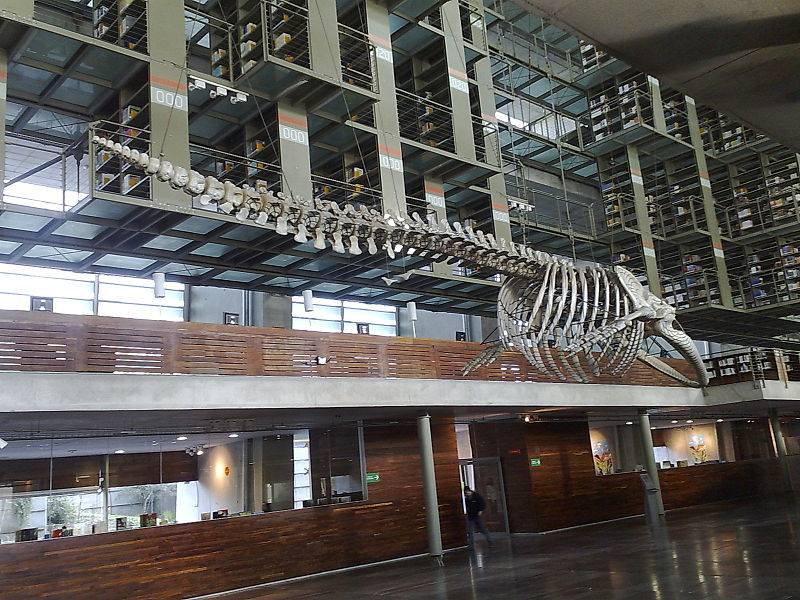 Also, it has a giant whale skeleton sculpture in the lobby (Ballena by Gabriel Orozco), so that's a nice plus.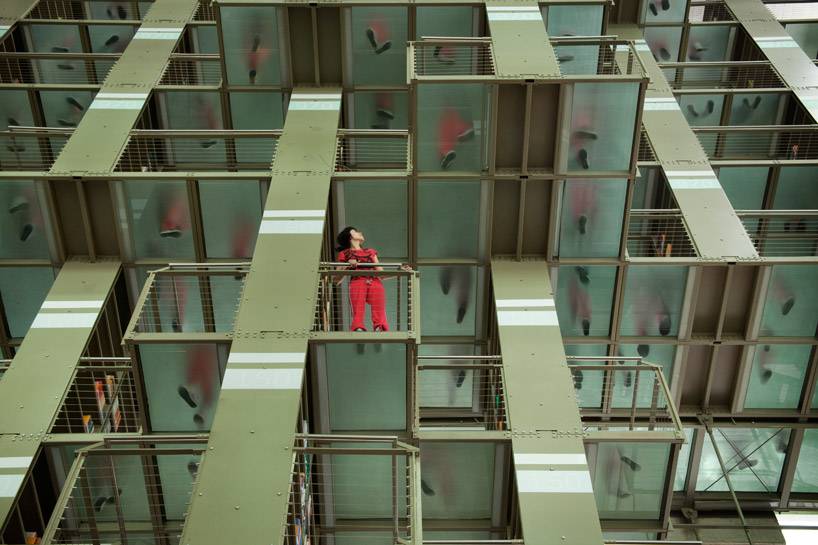 The stacks are a little dizzy-making.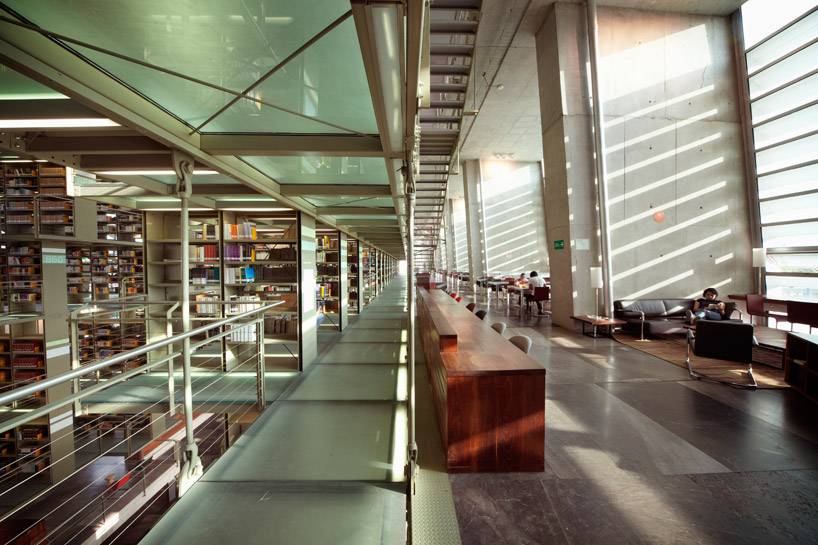 Reading areas line the exterior edges of the Borg cube, er, library.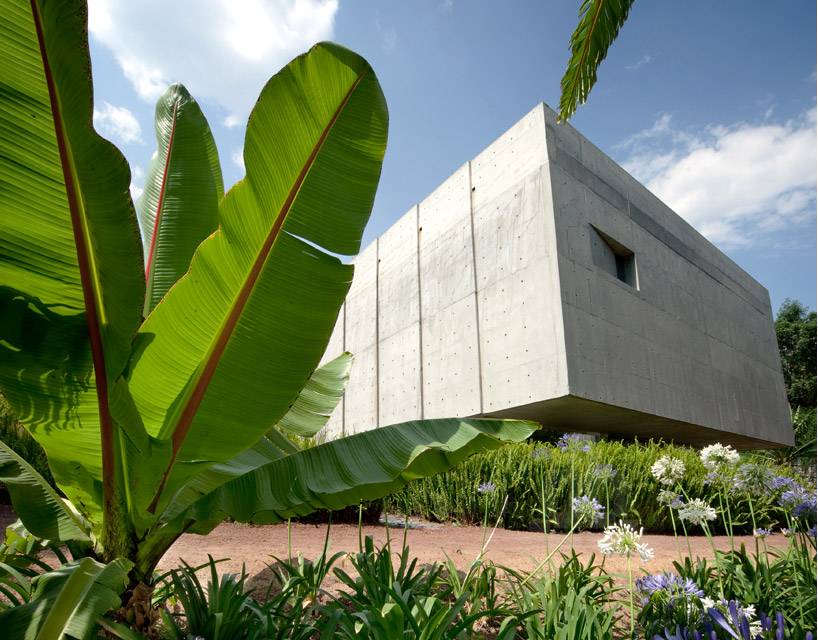 Resistance to KNOWLEDGE is futile.
____________________
Book Riot Live is coming! Join us for a two-day event full of books, authors, and an all around good time. It's the convention for book lovers that we've always wanted to attend. So we are doing it ourselves.
The dog days are over, and cool, crisp weather approaches. Spruce up your fall wardrobe with
new lightweight scarves.