The Vertical Home Library
When designer Sallie Trout found that there was some wasted space on the staircase of her project The Jackalope Ranch, she had the reaction many book lovers have with available space: "I can put books there!"
Problem was…it's a tall, skinny space that's hard to access. That is unless you figure out some way to access it from above and lower yourself down. Which, of course is what she did.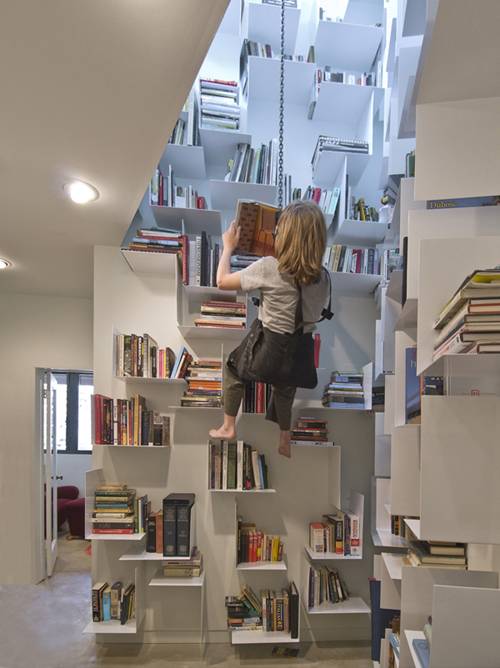 That's a bosun's chair, a common way for construction workers to access high locations and which was originally developed for working on ships, suspended by a rope and pulley.
You can get an even better sense from this overhead shot.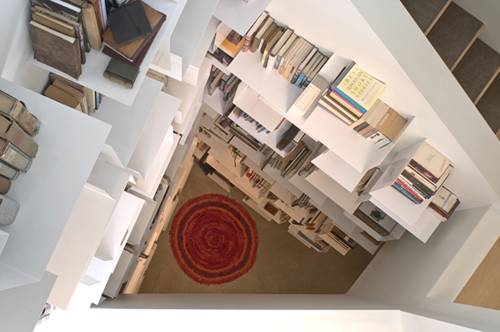 It just goes to remind us that books can be so….uplifting. (Sorry, not sorry).
(The rest of the house is pretty cool too. Check it out here.)
____________________
We run a pretty sweet little bookish Instagram account, if we do say so ourselves (and we do). Come check it out.
Celeste Ng, Jesmyn Ward, and Robin Sloan recommend their favorite books in our newest podcast,
Recommended
. Download it for free from
Apple Podcasts
 or 
Google Play
.