The Week's Most Popular Posts: January 6-10, 2014
Let's take a look back at the most popular posts from the week that was….
Fan of young adult fiction or want to get started reading YA fiction? Here's a roundup of 60 titles to be published between now and the end of June to get on your radar. Some of these are big titles by well-known and established YA authors and some are books by debut or emerging voices.
There's something for everyone here, from your hardcore fantasy titles to lighter, more romantically-driven books. All descriptions are 140 characters or fewer (because why not?), the list isn't comprehensive, and I've left off books that are not the first in a new series.
From 2014 YA Fiction Preview: 60 Titles For Your January-June Radar by Kelly Jensen
____________________
You know the feeling of trying (and failing) to slow your eyes down when you're reading a book that you're trying to savor.
You won't get on a plane unless you have at least one book for each two-hour interval of time.
You simply cannot understand why some people need weeks and weeks to read just one book.
From 15 Things That Happen When You're a Speedreader by Becky Cole
_____________________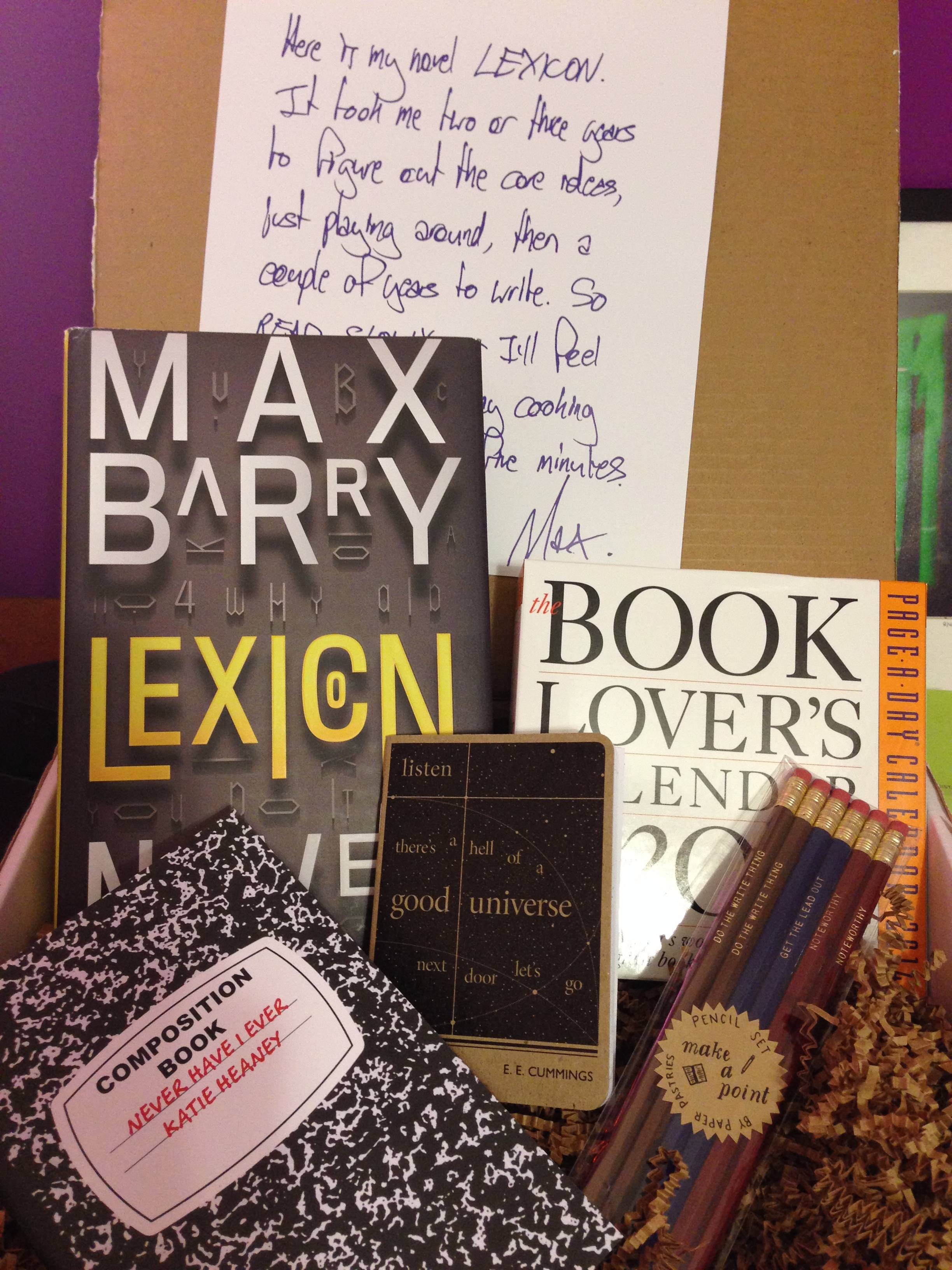 The book we chose to kick off our Quarterly mailings is a favorite here at the Riot, Lexicon by Max Barry. It turns out that Max Barry is just as cool as his books are, and he generously annotated the book with exclusive notes just for Book Riot's Quarterly subscribers! Each book included a welcome letter and 10 post-it notes from Max, and subscribers received access to a secret page here at Book Riot with more than 20 additional notes. 
From Revealed: Book Riot's First Quarterly Box by Rebecca Joines Schinsky
____________________
So! The Professional Book Reviewer is a dying breed and this is very sad because previously, we got 100% of our book recommendations from them and from absolutely nowhere else in the world because we understood who our betters were and we knew wisely to listen to them.
But now? Oh my god you guys now things are pretty bad! According to the article, readers are on the internet in the millions, but…well, they're just recommending books to each other without any academic or professional credits whatsoever. It's appalling, these filthy commoners just saying to each other "you might like to read this" like they're allowed.
From The Decline and Fall of the Book Reviewing Empire by Peter Damien
_________________________
Sign up for our newsletter to have the best of Book Riot delivered straight to your inbox every week. No spam. We promise.
To keep up with Book Riot on a daily basis, follow us on Twitter, like us on Facebook, , and subscribe to the Book Riot podcast in iTunes or via RSS. So much bookish goodness–all day, every day.
By signing up you agree to our Terms of Service
Follow Book Riot on Instagram
for books. Obviously.