Inbox/Outbox: January 10, 2014
Welcome back from the holidays, readers! It's been a while since we did the Inbox/Outbox thing. In an unprecedented feat, I finished ten books during my vacation between December 20th and January 6th. Most of them were great reads, so I'm picking just the very tip-top best ones to talk about today. I'd love to hear about what you've been reading these past few weeks as well, so hit the comments!
Inbox (Books Acquired)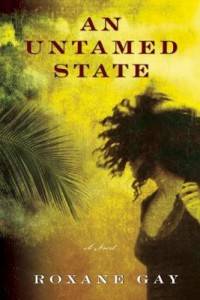 An Untamed State by Roxane Gay (Black Cat/Grove Atlantic, May 2014)–Stop what you are doing and go put this book on your wishlist. Roxane Gay is one of the smartest people writing today, and I've admired her work online addressing feminism, race, and contemporary culture for quite a while. This is her debut novel, about a woman who is kidnapped for ransom in Haiti and spends thirteen days in captivity while her father refuses to pay on principle and her husband fights for her release. Gay takes an unflinching look at privilege, cruelty, and some of the uglier things humans do to each other (and how we endure them), and she does it in remarkable, confident, knot-in-your-stomach, hold-your-breath-for-minutes-on-end prose.
This was in my inbox this week, but it's also in my outbox. I sat down intending to read a few chapters before dinner the other night, and I didn't put it down for hours. I'm going to go ahead and call it. An Untamed State will be one of the best books of 2014. An incredible read and a tremendous accomplishment.
Outbox (Books Finished)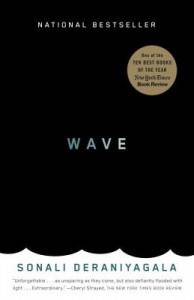 Wave by Sonali Deraniyagala–We use the word "brave" often, probably too often, when we talk about memoirs, and with Wave, Sonali Deraniyagala gives us a whole new, leveled-up definition of the word. She was in Sri Lanka on vacation with her husband, their two children, and her parents when the tsunami struck in December 2004. She is the only survivor. Here, she recounts the events of December 26, 2004 and her journey through unbearable grief. I've never read a memoir that felt so intimate and unapologetic. Deraniyagala faces down her experience and slowly rebuilds her life, making room for joy alongside the sorrow that she will always carry. This is a really beautiful and important book and a master class in what memoir can do.
One More Thing by B.J. Novak (Knopf, February 4)–Novak made his name as Ryan on The Office, where he was also a writer and Mindy Kaling's BFF. This is being billed as a short story collection, but that feels like something of a misnomer. Some of the pieces are literally three sentences long, and many read more like the outline of a great stand-up comedy bit than fiction. The book is smart and fun, but not as great as I was hoping it'd be. But it's still great, like if David Sedaris and Simon Rich had a baby who was funny but not quite as funny as they are.
Lean In: Women, Work, and the Will to Lead by Sheryl Sandberg–This isn't a perfect book, and it won't solve all of women's problems in the workplace, but it's a good and important one, and it's worth a read. Sandberg acknowledges that the structure of the American workplace must change to accommodate the challenges of women's lives, namely the tension between work and parenting, and she states that while we can and should work for institutional change, women must also change our own behaviors and address the barriers we create in our professional lives. She offers insights and anecdotes from her life alongside extensive research about sexism and bias in professional settings, and while none of it will be applicable to everyone, everyone will be able to find something useful and relevant.
In the Queue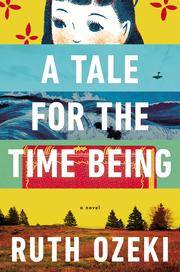 A Tale for the Time Being by Ruth Ozeki–It made just about every Best of 2013 list, including the one here at Book Riot, and now it's a finalist in the Tournament of Books. I was slow to pay attention to this novel, and now I can't wait to dig in.
Eleven Scandals to Start to Win a Duke's Heart by Sarah MacLean–I just adore Sarah MacLean's steamy, smart, super-fun historical romances. This is the last book in her first trilogy, and it introduces some of the characters that show up in her current series, The Rules of Scoundrels, and it's also the only one of her backlist that I haven't read. MacLean is my favorite romance writer, and while I'm excited to have read everything she's written, I'm not sure what I'll do with myself when I don't have more of her books on my TBR.
What have you been reading these days?
_________________________
Sign up for our newsletter to have the best of Book Riot delivered straight to your inbox every week. No spam. We promise.
To keep up with Book Riot on a daily basis, follow us on Twitter, like us on Facebook, , and subscribe to the Book Riot podcast in iTunes or via RSS. So much bookish goodness–all day, every day.
By signing up you agree to our Terms of Service
We have 5 copies of
The Library Book by Susan Orlean
to give away!
Go here to enter for a chance to win
, or just click the image below. Good luck!