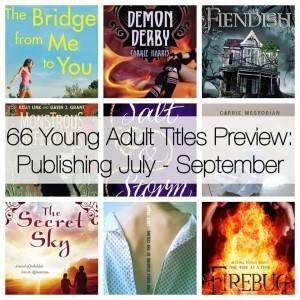 This content contains affiliate links. When you buy through these links, we may earn an affiliate commission.
Back in January, I put together a preview of 60 YA titles to be published in the first six months of the year. Now that the first half of the year has passed us by, it's time to turn our attention to the YA titles you should get on your radar coming out between July and December. This post started getting really long by the time September rolled around, so I'm splitting it into two separate posts: one featuring titles publishing between July and September and one featuring titles publishing between October and December.
The same rules apply as they did in January: all descriptions are 140 characters (..or so) or fewer, based off publisher catalog copy. I avoided books that are part of a series unless they're the first in a new series and I kept strictly to fiction. I am not including any books that were featured in my 30 Diverse YA Titles post, so refer back to that one if you want a list that's dedicated entirely to diverse titles.
Get out your pen and paper and be ready to build yourself an epic to-read list for the second half of this year in YA. There are books of every flavor, shape, and style here, even though it's not comprehensive.
July
1. Let's Get Lost by Adi Alsaid (Harlequin Teen): Leila knows when to show up. That's why when she enters the lives of 4 strangers, their stories are forever changed. A 4,200+ mile road trip.
2. Conversion by Katherine Howe (Putnam): In the present, girls at a Danvers, Massachusetts, high school begin experiencing strange ticks, seizures, and other inexplicable physical symptoms. In the past, a witch hunt in Salem, Massachusetts. How do they connect to each other?
3. Demon Derby by Carrie Harris (Delacorte): Casey's beat cancer and she's joining a derby team to show everyone she's more than the girl who overcame illness. Too bad the coach demon hunters and, well, this isn't a conventional derby team.
4. The Fire Wish by Amber Lough (Random House Books for Young Readers): A romantic historical fantasy featuring a jinni and a princess set in the Golden Age of Baghdad.
5. The Bridge From Me To You by Lisa Schroeder (Point): New girl in town with a dark secret meets the hometown football hero. Their relationship is more than meets the eye. Perhaps for fans of Friday Night Lights?
6. Kiss of Deception by Mary E. Pearson (Henry Holt): Princess Lia's supposed to follow the path to marriage. It's her duty as first daughter. But the morning of her wedding, Lia flees. She might not be able to get away with this stunt, though. First in a new series.
7. Extraction by Stephanie Diaz (St. Martins Griffin): Clementine escaped a brutal life on her planet, but now she's fighting to make sure the entire planet isn't destroyed.
8. The Young World by Chris Weitz (Little Brown Books for Young Readers): A mysterious sickness wipes out much of the population and now New York City is ruled by the teens who survived. Of course, that isn't going to end well. Bonus: road trip.
August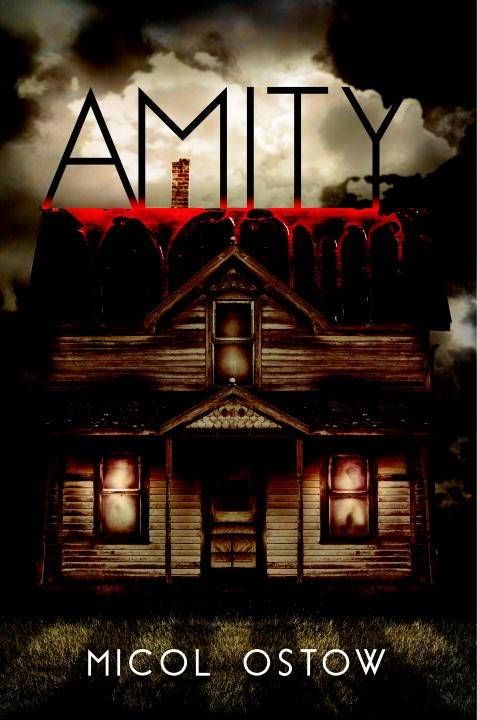 9. Into The Grey by Celine Kiernan (Candlewick): A psychological thriller about twins where one twin senses his brother's impending death and knows he has to save him. Also ghosts and a house fire.
10. One Death, Nine Stories edited by Marc Aronson and Charles R. Smith Jr. (Candlewick): When Kevin dies, it touches people he did and did not know. These are their stories. Includes contributions from Ellen Hopkins, A. S. King, Rita Williams-Garcia, and more.
11. Amity by Micol Ostow (EgmontUSA): A thriller based on the Amityville Horror. For fans of true crime, Stephen King, and American Horror Story.
12. Mortal Danger by Ann Aguirre (Feiwel & Friends): "Revenge, romance, and secret societies." The first in a new YA series from Aguirre.
13. A Little Something Different by Sandy Hall (Swoon Reads): This romance between two college students is told through not one, nor two, nor six points of view. It's told from 14 different perspectives.
14. Isla and the Happily Ever After by Stephanie Perkins (Dutton): Hopeless dreamer Isla + artistic Josh =/= happily ever after? Or maybe it does. This isn't technically part of a series, but characters from the prior 2 books may make an appearance.
15. Two Girls Staring at the Ceiling by Lucy Frank (Schwartz & Wade): This verse novel looks at two girls dealing with Crohn's Disease. One is newly diagnosed and one's a veteran. They don't get along right away, but their colliding worlds change both of them for good.
16. Taken by Brian Massey (Chicken House): Six athletes are taken hostage by pirates off the coast of Africa.
17. Rumble by Ellen Hopkins (Margaret K. McElderry): Hopkins's next novel tackles the lines between faith and forgiveness, exploring what happens after Matt's brother was bullied into suicide.
18. The Unfinished Life of Addison Stone by Adele Griffin (Soho Teen): Addison was the hot up-and-coming artist when she died mysteriously. Now everyone's sharing their stories about how they were connected to Addison, trying to figure out what caused her to die. Who is to blame?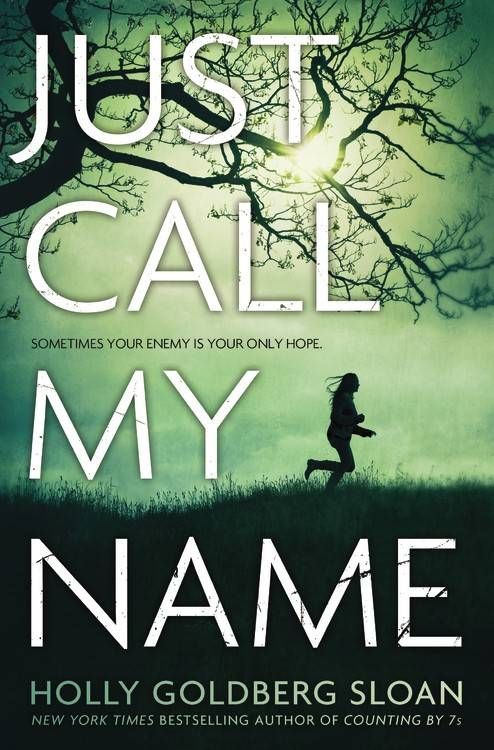 19. Just Call My Name by Holly Goldberg Sloan (Little Brown Books for Young Readers): It looked like it would be the perfect summer, but when Emily's friend Sam's criminally insane father plans to break out of jail, he knows where to find him and his brothers, and he's out for revenge.
20. Some Boys by Patty Blount (Sourcebooks Fire): Grace has been rejected by everyone in her school after What Happened. When she meets Ian, she assumes he'll do the same. But he doesn't; maybe he even believes her when she says his best friend raped her. Will he stand up for her or for the friend he's been loyal to for a long time?
21. Servants of the Storm by Delilah S. Dawson (Simon Pulse): A hurricane destroyed town, killing Dovey's best friend. Dovey's been medicated, in a haze, but when she decides to stop taking her pills, she begins seeing her dead best friend everywhere. Something sinister is going on.
22. Fiendish by Brenna Yovanoff (Razorbill): Clementine was locked into a cellar for 10 years until she's rescued by Fisher. Now she's out to find out why she was locked up, and the answer's looking a little…fiendish.
23. Six Feet Over It by Jennifer Longo (Random House): Leigh's job is selling graves since her family's in the cemetery business. When her best friend dies, everything in her already-strange life gets turned upside down.
September
24. Winterkill by Kate Boorman (Amulet): Emmaline's not supposed to go into the woods beyond the settlement. It's a dream she has that causes her to disobey that command. Looks like a book for fans of cult stories.
25. Paper Airplanes by Dawn O'Porter (Amulet): Renee and Flo were never friends, until tragedy strikes and Renee is the only person able to comfort Flo. Now, their friendship seems unbreakable.
26. Evil Librarian by Michelle Knudsen (Candlewick): Your average girl-falls-in-love-with-the-new-hot-librarian-only-he's-actually-a-demon story.
27. Monstrous Affections edited by Kelly Link and Gavin J. Grant (Candlewick): 15 short stories about beasts and monsters.
28. Mary: The Summoning by Hillary Monahan (Disney-Hyperion): What happens when a few teens successfully summon Bloody Mary? This is the first book in a series, so you know it's not "things go well."
29. Of Monsters and Madness by Jessica Verday (EgmontUSA): A historical retelling of Poe's Annabel Lee…that includes Poe himself.
30. Salt & Storm by Kendall Kulper (Little Brown Books for Young Readers): A historical romance about witches, whaling, and murder.
31. Wildlife by Fiona Wood (Poppy): Two very different girls and one semester in the wilderness. What happens when their paths cross?
32. Zac & Mia by A. J. Betts (HMH Books for Young Readers): Pitches as The Fault in Our Stars meets Eleanor & Park.
33. Made For You by Melissa Marr (HarperCollins): Eva was hit by a car and when she wakes up in the hospital, she learns she now has a new talent for foreseeing people's deaths when they touch her. But what Eva really wants to know is who tried to kill her and why.
34. Blackbird by Anna Carey (HarperTeen): A girl with amnesia is being pursued by scary assailants. This one is written in second person, which probably makes the amnesia point even trippier.
35. Anatomy of a Misfit by Andrea Portes (HarperTeen): Pitched as Mean Girls meets The Perks of Being a Wallflower.
36. Illusions of Fate by Kiersten White (HarperTeen): "Downton Abbey meets Cassandra Clare."
37. Rites of Passage by Joy N. Hensley (HarperTeen): Sam's brother dared her to join the Denmark Military Academy before he died, and she's not going to chicken out. But being a girl in the academy is far from easy.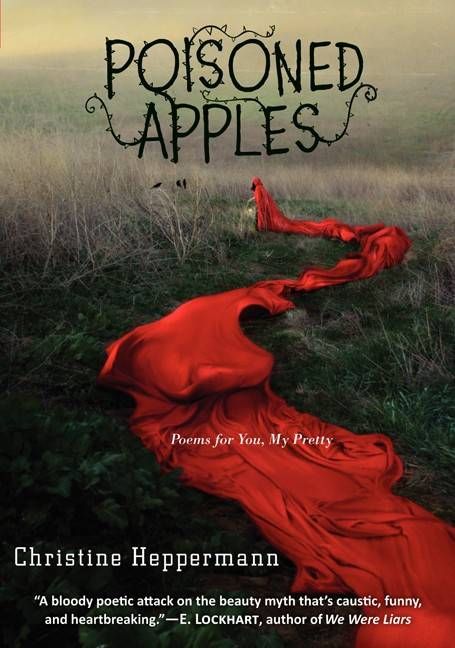 38. Kiss of Broken Glass by Madeleine Kuderick (HarperTeen): A verse novel about a girl forced into 72 hours of mandatory psych evaluation after cutting herself in her school's bathroom with a pencil sharpener.
39. Don't Touch by Rachel M. Wilson (HarperTeen): Caddie struggles with a debilitating anxiety disorder, made even tougher when her desire to to act and play the role of Ophelia in her school's production of Hamlet means she'll have to confront those anxieties head on.
40. Poisoned Apples: Poems for You, My Pretty by Christine Heppermann (Greenwillow): Fifty poems that tie together fairy tales with life as a modern teenage girl. Feminist poetry (and art!) especially appealing to teen girls.
41. Falling Into Place by Amy Zhang (Greenwillow): Popular junior Liz purposefully drives her car into a tree after school. Why did she do it? A story for fans of Jay Asher's 13 Reasons Why.
42. A New Darkness by Joseph Delaney (Greenwillow): Tom is a spook, someone who can defend from ghosts, witches, and other unfriendly creatures. The problem is he's 17 and no one believes he's got the skills to do this successfully. The first in a new series.
43. Get Even by Gretchen McNeil (Balzer + Bray): Pitched as The Breakfast Club meets Pretty Little Liars.
44. Evidence of Things Not Seen by Lindsey Lane (Farrar, Straus and Giroux): Math genius Tommy goes missing, and now everyone who knew him is trying to piece together what happened and why.
45. Firebug by Lish McBride (Henry Holt): Ava starts fires with her mind. Literally.
46. The Vault of Dreamers by Caragh M. O'Brien (Roaring Brook): Imagine a prestigious art school. Then imagine every moment of the lives of the students who attended it were televised. Then imagine the pills to elicit "forced creativity." Of course there's something sinister going on, right?
47. Party Games by R. L. Stine (St Martins Griffin): It's a new book in the old Fear Street series by R. L. Stine. It doesn't require more description than that.
48. Sway by Kat Spears (St Martins Griffin): A retelling of Cyrano de Bergerac.
49. Schizo by Nic Sheff (Philomel): Miles suffers from schizophrenia. Can we believe him as readers when he says he's getting better or not?
50. Always a Catch by Peter Richmond (Philomel): Jack makes the football team at his new high school, but there are pressures of being on the team, including steroids, he never imagined. Can he fit in without compromising himself?
51. Belzhar by Meg Wolitzer (Dutton): Belzhar is a magical place that Jam is able to journey to through a magical journal at her therapeutic boarding school and it allows her to reconnect to her past. But how much should she dwell there and how much does she need to move forward?
52. I'll Give You The Sun by Jandy Nelson (Dial): Twins + grief + love. The description says hand it to fans of John Green or Rainbow Rowell or David Levithan.
53. The Bodies We Wear by Jeyn Roberts (Knopf): Teen girl takes on a street gang to avenge her best friend's death caused by their drugs.
54. Lark Rising by Sandra Waugh (Random House): A fantasy novel about magic and filled with romance that's compared to Kristin Cashore, Shannon Hale, and Juliet Marillier. First in a series.
55. Love is the Drug by Alaya Dawn Johnson (Arthur A. Levine): This pitch is too good not to share: The Pelican Brief meets The Andromeda Strain.
56. Perfectly Good White Boy by Carrie Mesrobian (Carolrhoda LAB): Sean's never planned for his future and he doesn't really care where he ends up. Right now, he's enjoying his girl Hallie, but that soon falls apart. So he enlists in the Marines.
57. Girl Defective by Simmone Howell (Antheneum Books): The description for this one is too great not to quote directly, "It's about the dark underbelly of a curious neighborhood. It's about summer, and weirdness, and mystery, and music."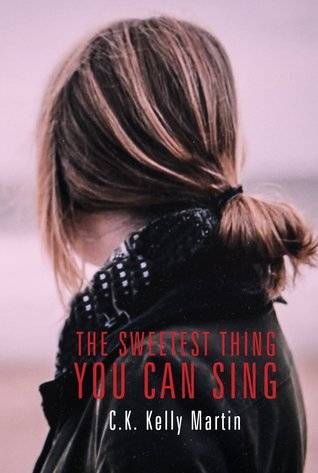 58. 100 Sideways Miles by Andrew Smith (Simon & Schuster Books for Young Readers): Two boys who are best friends go on a road trip. What could possibly go wrong? (Everything).
59. Winterspell by Claire LeGrande (Simon & Schuster Books for Young Readers): A reimagining of The Nutcracker.
60. The Sweetest Thing You Can Sing by C. K. Kelly Martin (Dancing Cat Books): Losing weight meant Serena became more popular at school, but that popularity was far from a way out of challenges in life — between her missing brother and a relationship that might not be stable, can she figure out who she really is, as opposed to who people think she's supposed to be?
61. Afterworlds by Scott Westerfeld (Simon Pulse): Darcy is seeking publication for her novel and moves to New York to pursue the dream. Meanwhile, in her novel, a teen can slip into the "Afterworld" to survive a terrorist attack. These two story meet, and there's something slightly Austenesque about it.
62. Beauty of the Broken by Tawni Waters (Simon Pulse): Conservative town + conservative, abusive parents + a 15-year-old girl falling in love with a new girl in town. When the secret gets out, it isn't going to be pretty.
63. The Secret Sky by Atia Abawi (Philomel): Two teens — one Pashtun and one Hazara — must work through the realities of living and falling in love in modern-day Afghanistan.
64. Words And Their Meanings by Kate Bassett (Flux): Anna's grieving, and where once she found passion for writing words, she no longer believes they have the power they once did. Until she discovers a series of origami cranes that make her think a little deeper about that decision — and about loss itself.
65. All Those Broken Angels by Peter Adam Salomon (Flux): Richard was the last person to see Melanie alive, but her "living shadow" has been his best friend for 10 years. Then a new girl moves to town claiming to be Melanie, coming back again, but his "living shadow" tells him differently. Much, much differently.
66. The Only Thing to Fear by Caroline Tung Richmond (Scholastic): An alternate history that ponders what the world would look like had Hitler won World War II.
Check back soon for the second half of the second half of 2014 YA preview, with over 40 more titles to look forward to between October and December.