Lists
2014 YA Fiction Preview: 60 Titles for Your January – June Radar
Fan of young adult fiction or want to get started reading YA fiction? Here's a roundup of 60 titles to be published between now and the end of June to get on your radar. Some of these are big titles by well-known and established YA authors and some are books by debut or emerging voices.
There's something for everyone here, from your hardcore fantasy titles to lighter, more romantically-driven books. All descriptions are 140 characters or fewer (because why not?), the list isn't comprehensive, and I've left off books that are not the first in a new series.
January Releases
The Impossible Knife of Memory by Laurie Halse Anderson (Viking): Hayley's life is finally settled in one place — except with dad's PTSD, life is nothing close to being "settled."
Heartbeat by Elizabeth Scott (Harlequin Teen): Emma's mom is dead but being kept alive for the sake of her baby. Emma's grieving, angry at her stepfather, and then she meets a boy.
Cruel Beauty by Rosamund Hodge (Balzer + Bray): A new twist on the classic Beauty & The Beast.
Divided We Fall by Trent Reedy (Arthur A. Levine): When Danny, a soldier, accidentally shoots off his gun at a protest, he and his fellow combat men are wanted by the president.
Defy by Sara B. Larson (Scholastic): To serve in the king's army, Alex must disguise herself as a boy. Then she's taken captive.
Manor of Secrets by Katherine Longshore (Point): Pitched as Downton Abbey for teens.
The Killing Woods by Lucy Christopher (Chicken House): Emily's PTSD-suffering dad is accused of killing Ashlee. But she knows he's innocent. Can she clear his name and find the truth?
February Releases
Grasshopper Jungle by Andrew Smith (Dutton): Austin best friend Roddy accidentally unleash giant, hungry praying mantises in their town. It's the end of the world and Austin is horny.
Tin Star by Cecil Castellucci (Roaring Brook): Tula's been abandoned on a spaceship — with aliens.
The Tyrant's Daughter by J. C. Carlson (Knopf): Laila flees to the US from the war-ravaged Middle East when dad is killed. But Laila's mom might be working with the CIA for them to return.
Tsarina by J. Nelle Patrick (Razorbill): Natalya saw the Faberge egg that protects the Tsar. When the egg goes missing, she has to find it — and she finds love along the way.
Bright Before Sunrise by Tiffany Schmidt (Walker): Brighton's an overachiever and Jonah's not, but over the course of one night, they manage to change one another's lives.
White Space by Ilsa J. Bick (EgmontUSA): A little bit Inception, a little bit Inkheart, a little bit Memento, and a little bit The Matrix. Fiction, reality, and space between pages.
Dangerous by Shannon Hale (Bloomsbury): Maisie has a token in her hands and knows now she's been thrown into the fight for everything in her life and she can't turn back.
The Drowned Forest by Kristopher Reisz (Flux): Jane and Holly jump a local bluff, but this time, Holly doesn't come back up as Holly but something darker. And she seeks revenge.
Mistwalker by Saundra Mitchell (Houghton Mifflin Harcourt): Willa's town in coastal Maine is haunted by ghost of the man in the light house. But can that man ultimately help Willa?
Insanity by Susan Vaught (Bloomsbury): Never, Kentucky is a small town with a a big mental institution that doesn't just serve the living who need help, but maybe the dead, too.
March Releases
Panic by Lauren Oliver (HarperCollins): What happens when a game that's become a tradition in a small, dead end town changes alliances, friendships, and reveals deep secrets?
The Winner's Curse by Marie Rutkoski (Farrar, Straus and Giroux): Fantasy set in a world of war, where the daughter of a general buys a slave at auction and falls in love. With big consequences.
Promise of Shadows by Justina Ireland (Simon & Schuster): Zephyr is a pretty crummy Harpy, but she is one and she has to learn to own that power.
The Story of Owen by E. K. Johnston (Carolrhoda): Who is Owen? Well, he's bad at math. And he happens to be a dragon slayer. No big deal.
Nil by Lynne Matson (Henry Holt): You have only 365 days to get off the island of Nil. Charley finds herself there, naked and alone. Then comes Thad and his clan of refugees.
The Haven by Carol Lynch Williams (St Martin's Griffin): Outside the walls of The Haven, the world is unsafe. But is it any safer inside the hospital walls for the teens residing there?
Side Effects May Vary by Julie Murphy (Balzer + Bray): Alice has cancer and sets off to complete a bucket list that causes more harm than good. And then she discovers she's in remission.
Death Sworn by Leah Cypess (Greenwillow): An epic fantasy about a secret cave of assassins in training.
April Releases
Pointe by Brandy Colbert (Putnam): Theo's best friend was abducted four years ago but he's back. What happened to him — and what did Theo know about the abduction?
To All the Boys I've Loved Before by Jenny Han (Simon & Schuster): Lara writes love letters to her crushes and stashes them in a secret box. But when they're accidentally all mailed at once: chaos.
The Here and Now by Ann Brashares (Delacorte): Prenna came to New York not from a foreign country, but a future time. Her job is to help save the current world from the future disaster.
Prisoner of Night and Fog by Anne Blankman (Balzer + Bray): Historical fiction set during World War II, pitched as Number the Stars meets Code Name Verity.
Cold Calls by Charles Benoit (Clarion): A mystery caller blackmails three teens into bullying specific classmates by threatening to reveal their deepest secrets. Time to team up.
The Inventor's Secret by Andrea Cremer (Philomel): Alternative 19th century America. No Revolutionary War. And the British own it all.
Rebel Belle by Rachel Hawkins (Putnam): Pitched as Buffy with a "southern twist."
Geography of Me & You by Jennifer E. Smith (Little, Brown): Lucy and Owen meet when they're stuck in an elevator together. When they're able to get out, will they continue their relationship?
Noggin by John Corey Whaley (Antheneum): Five years ago, Travis's head was chopped off and put in the freezer. Now, it was reattached to someone else's body.
In The Shadows by Jim di Bartolo and Kiersten White (Scholastic): This graphic/illustrated hybrid novel explores a boarding house that keeps more than just students: it's packed with secrets and mysteries.
Expiration Day by William Campbell Powell (Tor Teen): When Tania realizes her best friend is a robot, what she thought she knew of her own humanness flips. What is human — or robot — anyway?
High and Dry by Sarah Skilton (Amulet): It's the worst week of Charlie's life, as he's being blamed for everything. Is he really responsible or is there a bigger story somewhere?
The Ring and The Crown by Melissa de la Cruz (Disney-Hyperion): Pitched as "Glam of Thrones," an alternate historical fantasy that features royalty, betrayal, and fashion.
Great by Sara Benincasa (HarperTeen): A contemporary retelling of The Great Gatsby, about a teen girl in the Hamptons.
Dorothy Must Die by Danielle Paige (HarperCollins): This fantasy adventure is being pitched as The Wizard of Oz meets Kill Bill.
This Side of Salvation by Jeri Ready-Smith (Simon Pulse): When David's brother dies, he grieves. His parents become members of a religious cult. They want David to join them, but can he?
The Art of Secrets by James Klise (Algonquin): Saba's apartment burns down and everyone rallies to help her family. Then an expensive piece of art shows up. Sell it or do something else?
May Releases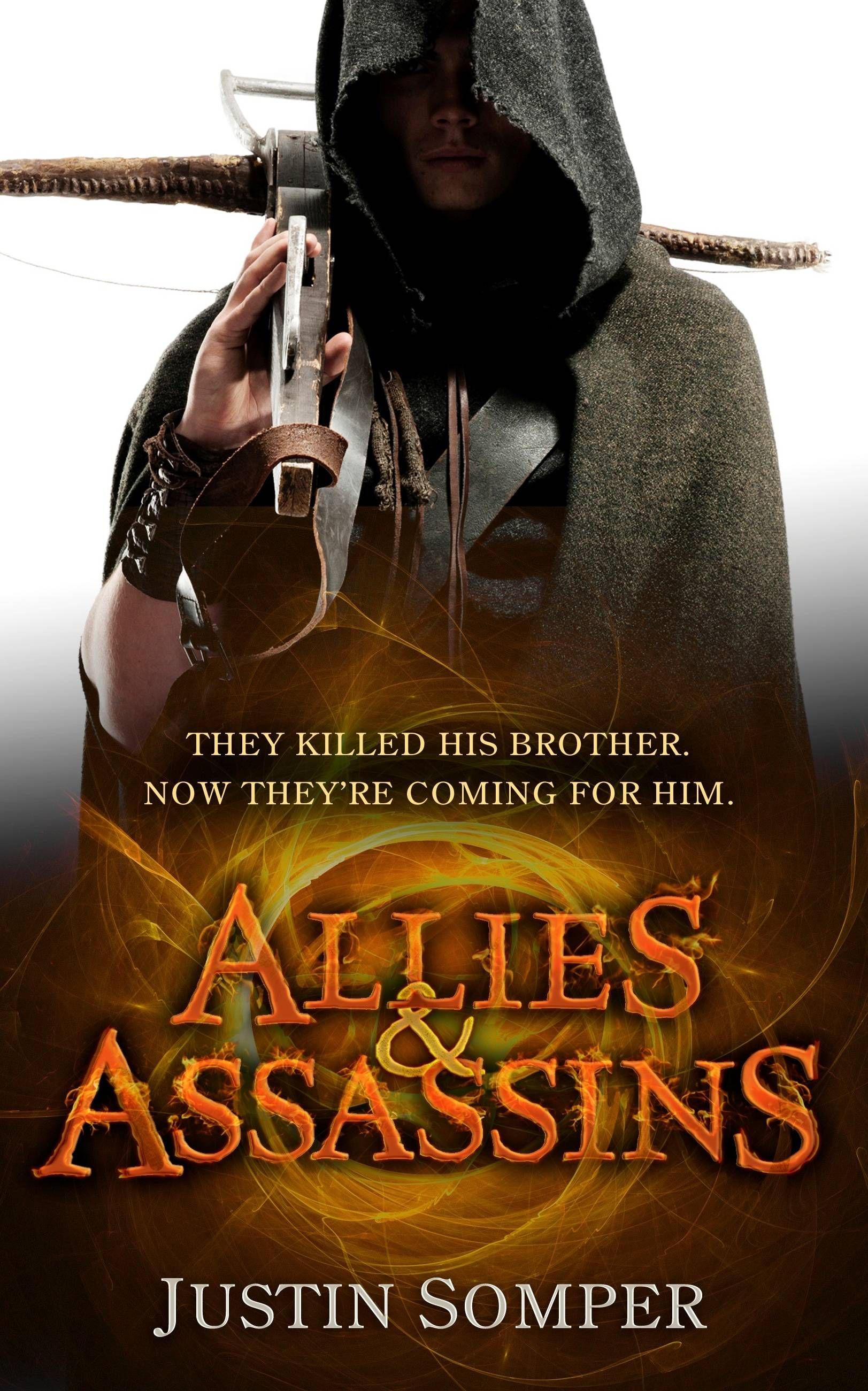 We Were Liars by E. Lockhart (Delacorte, May): Rich kids, rich adults, summers in luxury, and then it falls apart. But how? Who tells the truth and who lies about it all?
V is for Villain by Peter Moore (Disney-Hyperion, May): Two brothers in one school where it's the norm for superheroes to thrive. But one of them isn't a superhero. Now it's good vs. evil.
Torn Away by Jennifer Brown (Little, Brown, May): Jersey thinks she knows tornadoes, but then one devastates her hometown and she's forced to live with strangers in her own family.
We Are the Goldens by Dana Reinhardt (Wendy Lamb, May): Nell loves her older sister Layla, but Layla has secrets that threaten to hurt their tight bond.
Life by Committee by Corey Ann Haydu (Katherine Tegen, May): Tabitha secretly falls for Joe, who has a girlfriend. Then she finds Life By Committee, where secrets become "dares." Is she brave enough?
Since You've Been Gone by Morgan Matson (Simon & Schuster, May): Emily's best friend Sloane disappears, but she leaves behind a bucket list of things for Emily to complete.
Girl in Reverse by Barbara Stuber (Margaret McElderry, May): Lily's adopted and being Asian makes her an unfortunate target during the Korean War. She wants little more than to meet her real mom.
Fat Boy Versus The Cheerleaders by Geoff Herbach (Sourcebooks Fire, May): Gabe, the fat boy, is at war with the cheerleaders . . . over the school's pop machine. Who will win?
Guy in Real Life by Steve Brezenoff (Balzer + Bray, May): Two Minnesota gamer teens collide bikes on a dark street and find their lives have more in common than not. You can't get enough RPGs here.
Scan by Walter Jury and S. E. Fine (Putnam, May): This adventure is pitched as MacGyver meets War of the Worlds.
A Time to Dance by Padma Venkatraman (Nancy Paulson Books, May): Veda lives to dance, but when she shatters her leg and gets a prosthetic, she must learn her art in a new way.
Dangerous Creatures by Kami Garcia and Margarent Stohl (Little, Brown, May): A spin-off from the Beautiful Creatures series. More gothic paranormal romance.
Allies & Assassins by Justin Somper (Little, Brown, May): Pitched as The Killing meets The Game of Thrones. Fantasy with a basis in Welsh history.
One Man Guy by Michael Barakiva (Farrar, Straus and Giroux, May): Two boys fall in love, with humor and wit. But of course, it's not perfect nor easy.
June Releases
Prince of Venice Beach by Blake Nelson (Little, Brown, June): Cali's a runaway living on Venice Beach. Then a local PI asks for his help tracking down a missing teen. Does he help the PI or the girl?
Complicit by Stephanie Kuehn (St. Martin's Griffin, June): Jamie's sister Crazy Cate was put in jail two years ago, but she got out. She's coming back to set the record straight on who is "crazy."
Push Girl by Chelsie Hill and Jessica Love (St. Martin's Griffin, June): Kara's got the perfect year before her, until the night she's hit by a drunk driver and becomes paralyzed. Then her plans change.
#scandal by Sarah Ockler (Simon Pulse, June): A Facebook scandal goes viral and now Lucy's been called everything under the sun. Why? And can she stop it?
_________________________
Sign up for our newsletter to have the best of Book Riot delivered straight to your inbox every week. No spam. We promise.
To keep up with Book Riot on a daily basis, follow us on Twitter, like us on Facebook, , and subscribe to the Book Riot podcast in iTunes or via RSS. So much bookish goodness–all day, every day.