Fiction
The 2014 Tournament of Books: Projecting the Field
Now that The National Book Awards have been handed out, the last piece of relevant information in projected the field of 16 for the 2014 Tournament of Books is available. So, we can now turn our attention to the hopeless and entertaining task of guessing what books will be selected this year.
As The Morning News gives no specific criteria for selection, this is mostly a question of including the major prize winners (Booker/National Book Award) and then using my finely tuned sense of the contemporary literature scene to maybe if I'm lucky guess half the books.
It seems to have been a particularly fine year for literary fiction, and my initial long list of candidates for the Tournament ran about three dozen titles. Most of the highly anticipated books actually delivered (The Lowland, The Goldfinch, 10th of December) and there was a good mix of debut and established authors publishing great work this year as well.
Note: each year, there are a couple of very off-the-radar picks, and I don't try to guess those. Just too many candidates and what gets selected does so for impossible to parse reasons.
Alright, here are my picks, in alphabetical order:
Tenth of December by George Saunders
When this was published in January, The New York Times said it was likely to be the best book published in 2013. And its reputation since hasn't really waned. Even through the big fall releases, Tenth of December has held up, with many thinking it was the odds-on favorite to win The National Book Award. This collection of short stories is Saunders' most accessible book of fiction to date (the dude can do some weird), but he hasn't jettisoned the fantastical, only made it more biting and realistic. It's an amazing collection that will have to overcome the curse of the non-linked story collection to win the Tournament, but don't think that's not a possibility.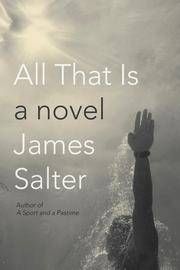 All That Is by James Salter
Ah, James Salter. To read Salter is to love him–or at least his sentences. Salter has been writing some of the most gorgeous English prose on the planet for 50 years, and All That Is feels like a coda to his career. It spans decades and lives and historical events, even as it is so finely written that you will stop to read sentences over again just for the pleasure of doing so. If this were a sentence competition, Salter would be the "no more bets please" favorite.
Americanah by Chimamanda Ngozi Adichie
This was my favorite novel of 2013. An expansive novel about race, immigration, identity, and success, Americanah does sweeping social critique that still manages to be generous. This isn't a screed or an indictment: this is a work that embraces the contradiction and unfairness it sees as part of our world. And it's a damn fine story to boot.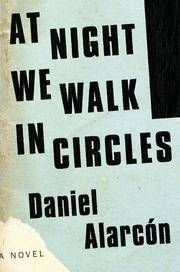 At Night We Walk in Circles by Daniel Alarcon
How about a suspenseful novel set in a unnamed Latin American country about a guerrilla theatre troupe traipsing from village to village across a mountain range? Weirdly tense and beautifully written, At Night We Walk in Circles has an evocative setting and a killer ending. This is my stretch pick, which isn't that much of a stretch, as many are catching on to Alarcon.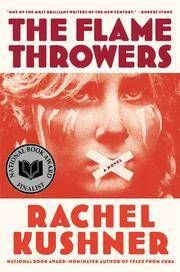 The Flamethrowers by Rachel Kushner
There has been some controversy around The Flamethrowers, not around the book itself, but the critical reception of it. There is a vocal contingent of Kushner fans and a less vocal but still active set of detractors. Just how good is The Flamethrowers, exactly? Well, from my perspective it is very good, though I am a sucker for books about art, New York, and the 1970s, so that's part of it. But The Flamethrowers is, at its heart, a version of a love story. Or a relationship story. Or at least a story of two people that were in a relationship for awhile. Or maybe that was just a part of the main character's story as she moves from motorcycle racing to Italian labor strikes. This is the heart of the disagreement: is it about nothing, or is it closely observed depiction of ambition, desire, and discontent? It's the kind of book that exposes something in the reader and keeps its deeper mysteries in abeyance.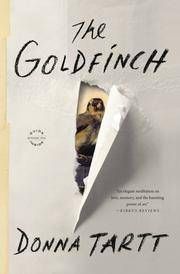 The Goldfinch by Donna Tartt
Donna Tartt seems more at home with art than other people, so it's no surprise that The Goldfinch, a story about one person's fraught history with a painting, is so compelling. This is a novel about being a person through and with art and all the strange ramifications of such a life. Tartt is fantastic with place, and her expansive interests in the humanistic world makes The Goldfinch is both specific and timeless. This is a get-lost-in-it novel, and one of the favorites for this year's Tournament.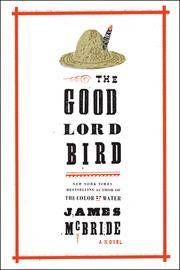 The Good Lord Bird by James McBride
McBride's National Book Award win gives him an auto-entry into the field, and I'm thrilled about that. It's like when a plucky basketball team wins their conference tournament to get into the NCAA tournament; the big name school was going to get in anyway. The plot here is a little tough to describe, but the narrator, Little Onion, falls in league with John Brown's men, and the novel follows his high misadventures. It's a little Mark Twain (think the Dauphin scenes) and a little Kurt Vonnegut (madcap, askew historical fictiveness). This has a very, very strong chance of winning The Tournament as well.
The Interestings by Meg Wolitzer
Did you ever see that movie, Indian Summer? About a group of kids who went to summer camp together and then came back to the camp for a week as adults? Well, The Interestings is a little like that, except that these kids don't come back to camp; Wolitzer picks up their stories several decades after their time at camp. Their wild hopes for their lives have shrunk, and the reality of living in the world as adults has closed in. Some have succeeded and some haven't, though happiness and achievement don't neatly map like that here.
The Love Affairs of Nathaniel P. by Adele Waldman
This is a novel about the Brooklyn literary scene. And it's very good. It's a batting practice fastball for most of the people who are interested in The Tournament. If this doesn't make the field, it'll be like like crossing the street to avoid talking to someone you know.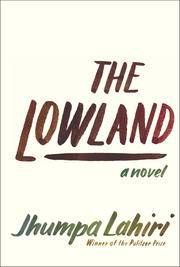 The Lowland by Jhumpa Lahiri
Lahiri's second novel is considerably larger, both in scope and complexity, than anything she's tried before. The plot is more complicated and the cast of characters larger, but she still does the thing she does so well: capture with wonderful exactitude fine gradations of feeling. I think the short story really is the form for her, but The Lowland doesn't disappoint.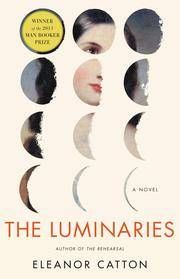 The Luminaries by Eleanor Catton
I hadn't heard of this book before its Booker win, but man have its fans have come out of the woodwork since. It's a mammoth 800+ page novel set in 19th Century New Zealand. Now, if you are like me, that doesn't really get your motor running, but the word is that the complicated and compelling plot are absolutely worth all the time you'll need to put into to it. Heck, if Hilary Mantel can win The Tournament with Wolf Hall, this one surely has a shot—and a good one.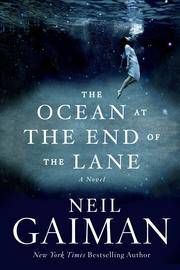 The Ocean the End of the Lane by Neil Gaiman
Last year, the powers that be admitted The Fault in Our Stars to the usually pretty literary Tournament of Books, and I bet they do the same with The Ocean at the End of the Lane, which has probably been read by more people than anything else on this list. Gaiman straddles the line between genre and literary, and by all accounts this, his first prose book for adults in quite some time, has been a crowd pleaser. It's probably a bit too slight (in under 200 pages) to go too far, though.
The Son by Phillip Meyer
Maybe it's me, but this one hasn't gotten the attention I would have expected. This story of a teenager taken hostage by Comanches in 19th-Century Texas is big, rich, and violent–a sort of cross between Cormac McCarthy and Pat Conroy. The language is great, the scale enormous, and the plot compelling. A sleeper here that no one should be sleeping on.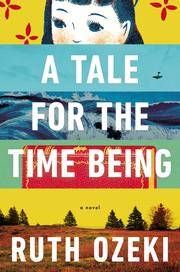 A Tale for the Time Being by Ruth Ozeki
I'm dying to read this. So the story is that the main character, "Ruth," strikes out for the coast of British Columbia to try to break through her writer's block, where one morning she finds a box on the beach. The box turns out to be the final documents of a Japanese kid who, before committing suicide, wanted to get her story down on paper. A Tale for the Time Being, then, is Ruth becoming fascinated with this new story, even as she tries to write her own. Ozeki is a beautiful writer whom more people should read, and I've been saving this one to read over the holidays.
Tampa by Alissa Nutting
I can't read this. Can't do it. Maybe 10 years ago. But the story of a middle school teacher who seduces her teenage students…..just not for me. But that doesn't mean it isn't a well-done, fascinating book. In fact, many have said so, and it's the kind of book that would be fun to see the judges of The Tournament wrestle with. Just don't make me read it.
Want Not by Jonathan Miles
I mean, we need at least one book by a white dude about contemporary middle class people, right? And from what I've heard, Want Not is a cracklingly smart and incisive look at modern discontent. Three stories of desire of different kinds, all starting on Thanksgiving Day, that collide in a banger of an ending (I don't know what it is, but anyone writing about it mentions it).
____________________________
So those are my picks. If this were indeed the field, The Goldfinch, The Good Lord Bird, and The Luminaries would be my betting favorites. In just a few months, we'll see the actual list, which in all likelihood will bear only a passing resemblance to what I've guessed here. But hey, it's not the being right that's fun–it's the wondering and thinking.
____________________________
Sign up for our newsletter to have the best of Book Riot delivered straight to your inbox every week. No spam. We promise.

To keep up with Book Riot on a daily basis, follow us on Twitter, like us on Facebook, , and subscribe to the Book Riot podcast in iTunes or via RSS. So much bookish goodness–all day, every day.