Buy, Borrow, Bypass: December 23, 2013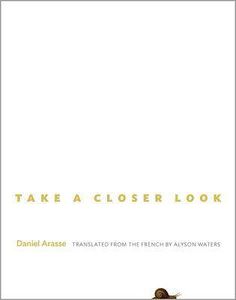 Take a Closer Look by Daniel Arasse, Alyson Waters trans.
In a series of terribly clever essays framed as imagined conversations and letters, art historian Daniel Arasse analyzes some of Europe's best-known works of art using purely formal analysis. In art history, formal analysis is similar to a cold reading: you look at a work of art and draw conclusions based purely on instinct and composition. Arasse must be the Sherlock Holmes of formal analysis, because the conclusions he draws from simply studying the way in which painters frame their subjects and the tiny details they include in a work of art are pretty mind-blowing. As someone with a background in art history, I occasionally found his theories a bit of a stretch; but the first two essays are simply brilliant and I will say this much: Dan Brown would love this book. It's all about fearlessly questioning the assumptions of scholars in both art and history. As Arasse puts it in the first essay, "I fear that 'historically serious' is starting to look more and more like 'politically correct,' and I think we have to fight against a line of thought that claims to be 'historical' while actually preventing us from thinking." Arasse is all about making art—even the seemingly strange art of the past—more accessible, and in Take a Closer Look he does an admirable job.
Verdict: A definite buy for anyone interested in art.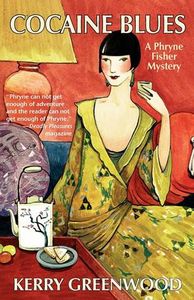 Cocaine Blues by Kerry Greenwood
After Phryne Fisher solves a theft at her parents' high-society party, she's commissioned to find a missing woman in Melbourne. As soon as Phryne sets foot in Australia, however, a missing woman becomes the least of her problems: she's quickly embroiled in an abortion ring, drug smuggling, and poisoning. Fortunately Phryne never lets a little thing like murder get her down.
I picked up the first book in the Phryne Fisher mystery series after watching the first season of Miss Fisher's Murder Mysteries on DVD. An excellent TV show, by the way—you should all check it out. Unfortunately, this book didn't did live up to it. The pacing was wildly uneven, from whiplash-fast to plodding, and Phryne's motivations were never fleshed out. She just DOES things—and yeah, they're all the awesome 1920s things, but I didn't feel any emotional investment in the characters and I didn't care too much about the outcome, either. If it wasn't for the TV show and recognizing all the characters I like there, I'm not sure I would have been able to pull myself through this novel.
Verdict: Bypass. Hopefully the later books in the series are better.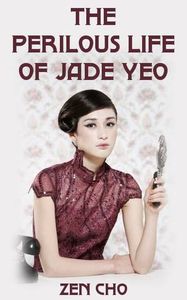 The Perilous Life of Jade Yeo by Zen Cho
When Jade Yeo writes a negative review of the latest book by London literary icon, Sebastian Hardie, little does she know he's going to invite her into his house and into his bed. Jade wants to be daring and accept, but will she burn her bridges with the man she truly loves?
Another book set in the 1920s, I loved that The Perilous Life Jade Yeo depicted a multicultural London, and I appreciated the clever literary references. But ERMERGOSH YOU GUYS, this novella moved at the pace of a snail and it was painfully predictable. The "romance" was a complete afterthought, and the sex scene was ridic. You know what I don't need in a novel? Paragraphs worth of clinical penis description! Authors: you really don't need to work that hard to prove to me you've seen a penis. Really. Also, the whole story is kind of pointless, since Jade goes through no change from the beginning the book to the end other than to get pregnant, which doesn't seem to significantly alter her circumstances in any case due to series of rather incredible circumstances.
Verdict: Borrow. Meh.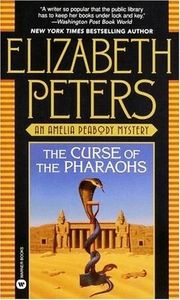 The Curse of the Pharaohs by Elizabeth Peters
In the second Amelia Peabody book, Victorian Egyptologists Amelia and Emerson leave their son in England to take over the excavations of a man who died under mysterious circumstances. Was it the curse of the pharaohs, or a more human hand that ended his life? (I think we all know the answer to that question.)
Before I picked up this book, I saw a few comments about it online that wildly lowered my expectations. Having read it, I totally know where those people were coming from. It's not bad, really—it is an Elizabeth Peters book, after all—but it doesn't feel like much happens in the story, and a lot of what does happen is totally repetitive of the first book. Possible mummy curse? Check. The locals frightened and refusing to work? Check. A ghostly white figure appearing in the night? Check. Obvious culprit? Double check. Basically the only point of this novel is to show Emerson almost discovering King Tut's tomb, and that's not exactly the most gripping premise of a story ever.
Verdict: Borrow. You'll want to read it as part of the series, but no reason to shell out money for it.
_________________________
Sign up for our newsletter to have the best of Book Riot delivered straight to your inbox every week. No spam. We promise.
To keep up with Book Riot on a daily basis, follow us on Twitter, like us on Facebook, , and subscribe to the Book Riot podcast in iTunes or via RSS. So much bookish goodness–all day, every day.
By signing up you agree to our Terms of Service
We have 10 copies of
A Gentleman in Moscow
by Amor Towles to give away to Book Riot readers!
Go here to enter for a chance to win
, or just click the image below. Good luck!