Inbox/Outbox: December 6, 2013
It's the most wonderful time of the year! The weather is frequently gross, and there's nothing better than snuggling up for hours with your favorite blanket and something good to read. Here's what I've been into this week. I'd love to hear about what you've been reading too!
Inbox (Books Acquired)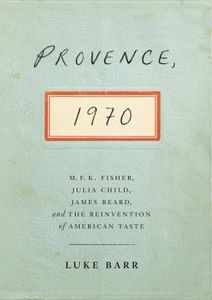 Provence, 1970 by Luke Barr–Drawing on legendary food writer M.F.K. Fisher's never-before-seen journals and letters, Barr, her grandnephew, reveals stories of the time that the chefs who defined an era in American cuisine gathered in Provence to cook and gossip and (one can only assume) be awesome. We're talking Fisher, Julia Child, James Beard, Judith Jones, and Richard Olney *literally* sitting around a dinner table together. Fellow Riot editor Jeff recommended it on a couple recent podcasts, and I couldn't resist. Food writing makes excellent travel reading, and I'll be curling up with this one to escape holiday craziness soon.
Outbox (Books Finished)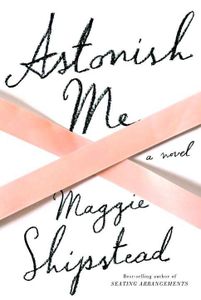 Astonish Me by Maggie Shipstead (Knopf, April 2014)–Shipstead's debut novel Seating Arrangements was one of my favorite books of 2012, and I couldn't have been more excited by the news of Astonish Me's impending arrival. And I loved it….right up until I didn't.
This is the story of Joan, a professional ballerina whose life is defined by her relationship with a famous dancer. When Joan loses her grip on the guy and finds herself pregnant, she marries a young man who has been in unrequited love with her for years. There's ballet, and there's gossip, and there's love, and there are many lies. And then there's a terrible ending.
Shipstead is undeniably talented, and there are some astonishingly great sentences and observations in this book, but the last 50 pages and the resolution of a major, not-very-surprising plot twist, are deeply disappointing. And I'm so, so sorry to say it. Shipstead is one to watch, and I'll read whatever she does next, but I won't be recommending this one come April
In the Queue
I'm undecided about what to read next! I've been editing the contributors' picks for Best Books of 2013, and it's an incredible list, and, predictably, it has made me want to READ ALL THE BOOKS. So I'mma just sit over here being intimidated by my TBR list until something presents itself. Any recommendations?
That does it for me. How's your reading holding up in the wake of the holidays?
_________________________
Sign up for our newsletter to have the best of Book Riot delivered straight to your inbox every two weeks. No spam. We promise.
To keep up with Book Riot on a daily basis, follow us on Twitter, like us on Facebook, , and subscribe to the Book Riot podcast in iTunes or via RSS. So much bookish goodness–all day, every day.
In a book lover's life, there's nothing as magical as a perfect, surprising recommendation from someone who just
gets
you. But finding those people can be tough! That's where
TBR
comes in. Go here to find out more, or just click the image below: