Inbox/Outbox: November 15, 2013
Another eclectic week on the books (hah!). Here's what I've been reading. I'd love to hear about the highlights of your reading week in the comments.
Inbox (Books Acquired)
Never Have I Ever by Katie Heaney (Grand Central, January 2014)–Nothing cures a case of the I'm-old-and-married-and-borings quite like a hilarious memoir about the trials and tribulations of being young and single. And if I were young and single, I imagine I'd find Katie Heaney's candid exploration of her awesome-except-it's-missing-a-boyfriend life to be a fun and validating read. I've just begun reading this, and so far, it's charming and enjoyable.
The Encyclopedia of Early Earth: A Novel by Isabel Greenberg (Little, Brown and Company, December 3)–Illustrated versions of Earth's actual history are so over, y'all. So Isabel Greenberg has dreamed up intricate imaginary fables about Earth's early and lost history and created knock-out illustrations to accompany them. I hadn't heard of this book before it appeared on my doorstep earlier this week, and now I can't stop picking it up for just one more peek.
Outbox (Books Finished)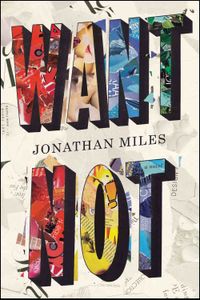 Want Not by Jonathan Miles–Look, I know a big literary novel about three people whose lives are shaped by the concept of waste and who are driven (and possibly destroyed) by waste's ugly sibling desire doesn't sound like a bucket of fun, but YOU GUYS this novel. I read 300 pages of it in one sitting.
Want Not is smart, observant, and surprisingly funny, and it pulls off that most difficult trick of having a critical point of view about culture without being preachy or pedantic. Plus, one of the characters is a linguist who is trying to figure out how to mark a hazardous waste site so that people will be able to read it 10,000 years from now, when no language has lasted that long. How nerdy and awesome! I'd been circling around this book for a while, and when I saw Jonny Miles read at a local bookstore last week, I was sold. One of the best of the year.
The Martian by Andy Weir (Crown, February 2014)–I stayed up waaaaaay past my bedtime to finish this after I previewed it in last week's Inbox/Outbox, so I'm just back to confirm that it was, in fact, completely rad. Dude gets stranded on Mars when his fellow astronauts have an emergency evacuation during a storm that they thought killed him, and it is all kinds of geeky and suspenseful and just really fun. Put this one on your 2014 TBR right now.
In the Queue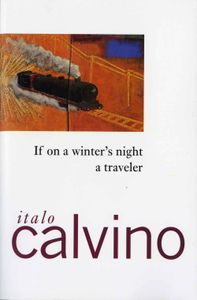 If on a winter's night a traveler by Italo Calvino–You know those books you've been meaning to read forever? Yeah. This has been on my nightstand–literally–since I bought it in April 2011 with every intention to read it immediately. (It still has the receipt in it, that's how I know.) I've heard nothing but raves about this. Fellow Rioter Kit fell in love with her husband over this book. Everyone seems to have read it or at least knows how to talk about this book. I want in!
Claire DeWitt and the City of the Dead by Sara Gran–I'm not much for straight mysteries or detective stories, but my fellow Well-Readhead and ginger lifemate Liberty looooooves Sara Gran, and I trust Liberty like whoa, so when I stumbled across this in Oyster last week, I couldn't resist. Excited to give it a shot!
That's my week in reading. What have you been up to?
_________________________
Sign up for our newsletter to have the best of Book Riot delivered straight to your inbox every two weeks. No spam. We promise.
To keep up with Book Riot on a daily basis, follow us on Twitter, like us on Facebook, , and subscribe to the Book Riot podcast in iTunes or via RSS. So much bookish goodness–all day, every day.
By signing up you agree to our Terms of Service
We have 10 copies of
A Gentleman in Moscow
by Amor Towles to give away to Book Riot readers!
Go here to enter for a chance to win
, or just click the image below. Good luck!