Inbox/Outbox: November 8, 2013
A few days off last week gave me the perfect storm of cozy fall weather and extra reading time, and now I can't be stopped. It's all long bubble baths and late nights under my favorite quilt from here until spring. Here's what I've been digging.
Inbox (Books Acquired)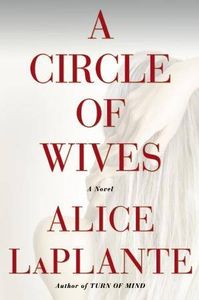 A Circle of Wives by Alice LaPlante (Atlantic Monthly, March 2014)–Man, Alice LaPlante just knows how to ring all my bells. Her debut novel Turn of Mind was a murder mystery in the guise of a staggeringly fantastic narrative about the descent into dementia, and now she's coming out with a psychological thriller about a closet polygamist with three wives? Hell to the yes. LaPlante imagines herself into her characters' inner lives with remarkable thoroughness, and I couldn't be more excited to see what she'll uncover here.
Raw: A Love Story by Mark Haskell Smith (Grove Press, December 3)–A reality TV hunk publishes a novel that a respected online critic expects to be terrible, and when it's not terrible, she sets out to find the ghostwriter and make him a literary sensation. She finds him at the Playboy mansion, and they go off on a "sex-fueled" roadtrip. This book is either going to be awesome or awful, and you know I'm going to find out which.
Outbox (Books Finished)
Parnassus on Wheels by Christopher Morley–Put down whatever you're reading and spend a few hours with this lovely novella right now. Do it. Helen McGill is rolling toward her fortieth birthday, slaving away in the kitchen while her brother, who is supposed to be managing the farm, makes a name for himself as a writer and goes off on countless adventures. When a man driving a bookstore on (wagon) wheels arrives at the farm one day hoping to sell his set-up to Helen's brother, she buys it herself and sets off to become a traveling bookseller. The story drips with charm and is packed with pull-quote-worthy lines about the magic of books. It's essential reading for book lovers, and I'm a little bit mad that the bookternet didn't tell me about it sooner. (Pro tip: if you're using the new Netflix-for-ebooks service Oyster, you can have it instantly.)
The Isle of Youth by Laura van den Berg–This short story collection was one of my most-anticipated books of 2013, and for good reason. Van den Berg writes about women who are navigating the vast distance between the lives they always hoped for and the lives they've gotten. She writes about the lies we tell ourselves and the lies we live, the illusions and delusions that simultaneously harm us and help us cope with reality, and the unimaginably complicated situations we find ourselves in. These stories are raw, human, and just gobsmackingly good. Laura van den Berg is a master of her craft.
In the Queue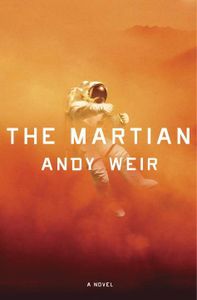 The Martian by Andy Weir (Crown, February 2014)–I'm halfway through this one, and I'm thisclose to taking a personal day so I can finish, it's that good. Astronaut Mark Watney is left alone on Mars when his crewmates are forced to make an emergency evacuation following an accident that they thought killed him. Weir gives us Watney's wickedly smart log of the days he spends trying to survive along with on-the-ground accounts from the folks at NASA who eventually figure out Watney isn't dead and search for a way to bring him home. It's clever, funny, super-nerdy without being inaccessible, and just plain awesome.  
That's my week in books. How's yours been?
_________________________
Sign up for our newsletter to have the best of Book Riot delivered straight to your inbox every two weeks. No spam. We promise.
To keep up with Book Riot on a daily basis, follow us on Twitter, like us on Facebook, , and subscribe to the Book Riot podcast in iTunes or via RSS. So much bookish goodness–all day, every day.
By signing up you agree to our Terms of Service
We have 10 copies of
A Gentleman in Moscow
by Amor Towles to give away to Book Riot readers!
Go here to enter for a chance to win
, or just click the image below. Good luck!