The Week's Most Popular Posts: October 19-25, 2013
Let's take a look back at the most popular posts from the week that was….
The park features more than 60 books, each of which is displayed in its own "stone book pillar" at the entrance to each Gateway. The books include children's classics like The Giving Tree, Cloudy With a Chance of Meatballs (my personal favorite), and Winnie the Pooh. Here's a map of the gardens: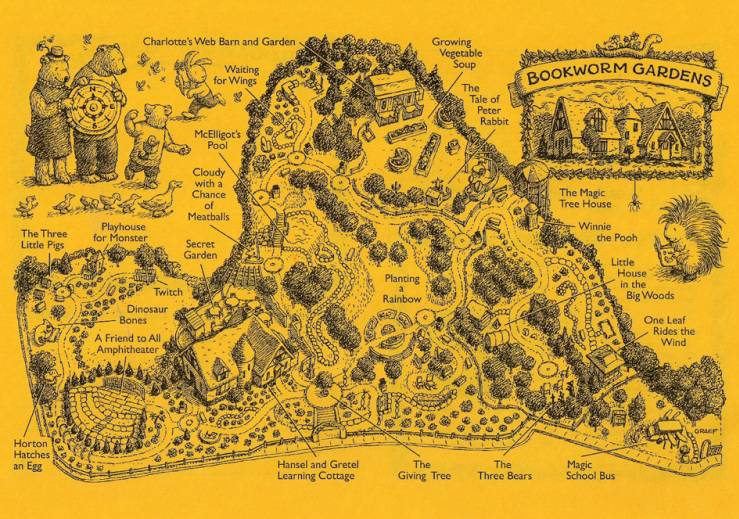 -from Cool Bookish Places: Bookworm Gardens by Greg Zimmerman

______________________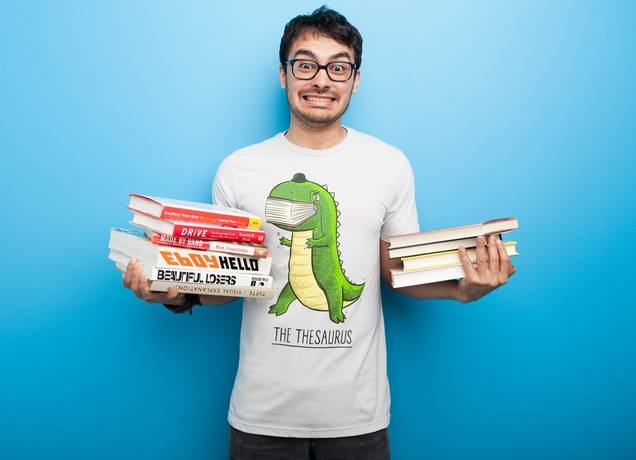 The Thesaurus from Threadless 
-from 8 Geek-Tastic Tees for Readers by Cassandra Neace
______________________
The hype for Veronica Roth's Allegiant (published October 22nd, 2013) has been huge. When it released, it immediately became the #1 selling book in Amazon's Kindle store, outselling the final book of the Hunger Games trilogy nearly 5 to 1 . To me, the really fascinating data is the initial customer review response to the book. At the time of this writing (the day after the release), the book had 278 customer reviews, with 138 reviews being one-star reviews, and another 33 reviews ranked as two-star reviews. Drama, drama.
-from Hell Hath No Fury Like a Superfan Scorned by Kit Steinkellner
______________________
I'm not mad at you for not liking Twitter or having problems with social media or thinking Google might be secretly evil (I basically agree with you on that point). But I am about 3/4 of the way through The Circle and while I don't at all hate it (you're a wee bit heavy handed, but I get it, internet is bad and all that), I need you to make me a promise.
Stop writing sex scenes.
And especially, stop writing female-focalized sex scenes.
You are very very very bad at it. Very bad. Not at all good. Poor. Quite poor. Please stop it.
-from An Open Letter to Dave Eggers by Brenna Clarke Gray
______________________
The week's most popular post over at Food Riot was…. 
Maybe I'm just a little bitter because Alton Brown has become a fatty-hater and I am one of said fatties, but I especially feel let down by him. His show was supposed to be based on science and research, but even he had some really, really wrong information–information that was countered by people simply cooking food and checking the results, which I would have assumed would be step one in verifying this information, but apparently not. 
-from TV Chefs Are Teaching Us to Do it Wrong by Susie Rodarme
______________________
Sign up for our newsletter to have the best of Book Riot delivered straight to your inbox every week. No spam. We promise.
To keep up with Book Riot on a daily basis, follow us on Twitter, like us on Facebook, and subscribe to the Book Riot podcast in iTunes or via RSS. So much bookish goodness–all day, every day.
By signing up you agree to our Terms of Service
Get the New Release Index, our curated calendar of upcoming new books, with
Book Riot Insiders
: