Buy, Borrow, Bypass: October 14, 2013
I'm on a nonfiction binge of late, so this week's selections are brought to you by Smartypants Men Who Make You See the World Differently.
Smarter Than You Think: How Technology is Changing Our Minds for the Better by Clive Thompson
Despite what Jonathan Franzen and his merry band of doomsaying, pitchfork-wielding Grumpy Old Men proclaim, the internet is not, in fact, ruining us. At least, not if developments in science, technology, art, medicine, and global problem solving that weren't possible back in ye olde pre-internet days are any indication. A long-time tech and science reporter, Thompson digs into how new tools change the way we think, how being more connected than ever before enables us to collaborate more efficiently and create faster, and why every new development in communication technology causes a panic about the End of Days that is never actually borne out. There's valuable and fascinating stuff here for skeptics and true believers alike, and for those of us who live our lives online or work in new media, it's required reading.
Verdict: Buy it. Highlight the shit out of it. Throw quotes at your mom the next time she tells you people don't actually talk anymore because they're too busy tweeting about their breakfast.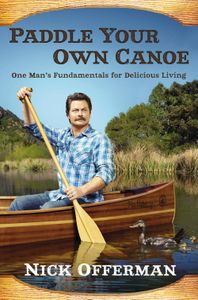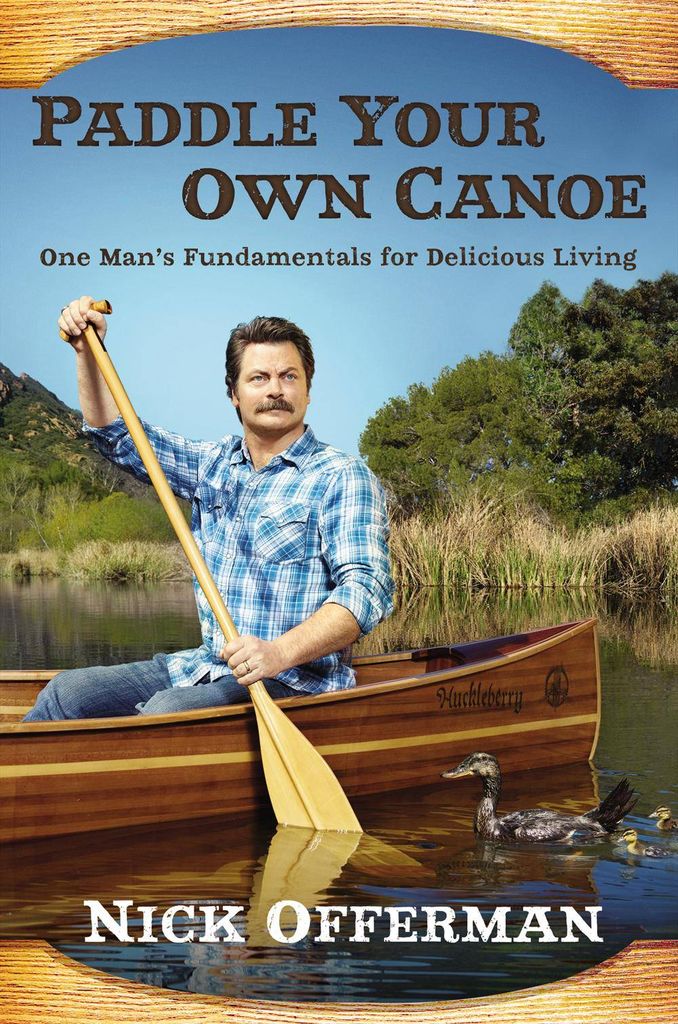 Paddle Your Own Canoe by Nick Offerman
If anyone is qualified to recommend "fundamentals for delicious living," it's Nick Offerman. He's just as meat- and whiskey-obsessed as his lovable Parks & Rec character Ron Swanson, but there is, I'm pleased to report, much more dimension to the real guy. This is a book about growing up with parents who love each other, a family that supports you, a strong work-ethic, and a lifelong commitment to being a nonconformist. Offerman mixes stories from his life with reflections on the principles that have made is so delicious: don't be an asshole, take the time to make gifts for people you care about, eat red meat (but read Michael Pollan), and "let your freak flag fly." Offerman's voice is offbeat and charming as hell, his celebration of human weirdness is delightful, and his insistence that real men are sensitive and thoughtful is the cherry on top. Come for the blowjob jokes and moustache-growing tips, stay for the adorable songs and what turns out to be a really quite insightful look at the importance of being an individual.
Verdict: Buy it if you already know you love Offerman, borrow if you're on the fence.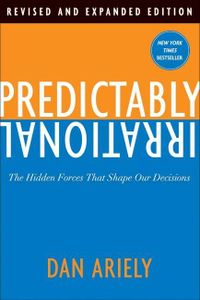 Predictably Irrational by Dan Ariely
Oh nothing makes my nerdy parts tingle like a behavioral economist explaining how we make decisions and why we do things that don't make any sense at all but which we think are perfectly rational. Ariely draws on decades of research to illustrate the principles and phenomena behind humans' irrational behaviors, and he brings examples a-plenty. The tone here is casual a la Malcolm Gladwell, and Ariely is so concerned with making his academic work understandable and accessible to lay people that he regularly overcorrects. Unfortunately, this makes it seem that he is oversimplifying his concepts and underestimating his readers' intelligence. The information Ariely presents is interesting and important, and it certainly has real-life applications, but the writing is often repetitive, making it all too easy to skim.
Verdict: Borrow. 
_________________________
Sign up for our newsletter to have the best of Book Riot delivered straight to your inbox every two weeks. No spam. We promise.
To keep up with Book Riot on a daily basis, follow us on Twitter, like us on Facebook, , and subscribe to the Book Riot podcast in iTunes or via RSS. So much bookish goodness–all day, every day.
Follow Book Riot on Instagram
for books. Obviously.