Buy, Borrow, Bypass: October 8, 2013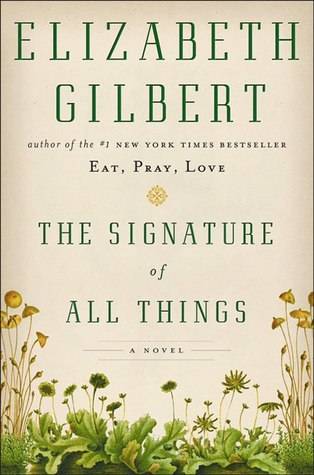 The Signature of All Things by Elizabeth Gilbert
I've already talked about how I'm conflicted about Elizabeth Gilbert, generally loving her prose style but being put off by her subject matter, so I was squeamish going into her newest novel. But fiction is where Gilbert rocks out with her socks inside out: it's all the big and lovely writing Gilbert is so good at, without the whinging about eating and relationships. The Signature of All Things is an epic saga that takes you from 18th century Philadelphia to Amsterdam to South America, following the (mis)adventures of Alma, a genius female scientist. You want Victorian science? You got it. You want a brilliant, headstrong heroine full of Dutch common sense and a wicked sense of adventure? You got it.
Verdict: Forget Eat, Pray, Love is a thing and buy this book.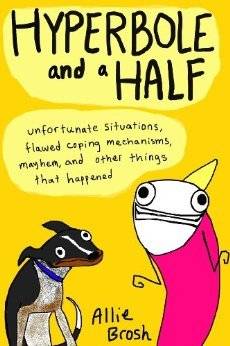 Hyperbole and a Half: Unfortunate Situations, Flawed Coping Mechanisms, Mayhem, and Other Things That Happened by Allie Brosh (October 29, Touchstone)
If you don't read the Hyperbole and a Half blog, do it. Right now. Yes, right this second. I'll wait.
Done? Good. So now you know that Allie Brosh is one of the funniest people on the planet, much less the internet. She writes (and creepily/hilariously illustrates) about everything from her struggle with depression to her very, very stupid dog to that one time she ate a whole cake as a child with a level of humor that I've never seen anywhere else. Read the blog, buy the book (with a pile of tissues handy because you will laugh until you ugly-cry).
Verdict: Buy it buy it buy it right now.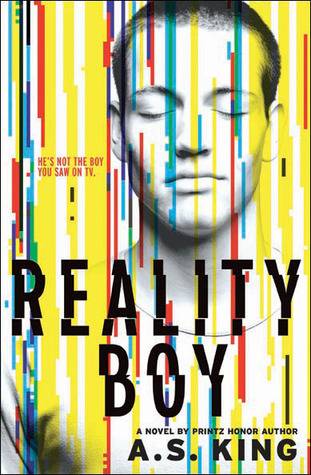 Reality Boy by A.S. King (October 22, Little Brown Books For Young Readers)
What is life like for children on reality television after their shows are over and they have to live in the infamy of a life they didn't create? How do they regain control of their fate after our desire to watch other people crash and burn ruins their chances at "normalcy"? I'm new to A.S. King and picked up this book after hearing other Rioters sing her praises to the heavens, and it was an excellent introduction. Whether you're a veteran YA reader or are totally new to the genre, you need to read this. It's important, it's thought-provoking and heart-breaking, and it's smart.
Verdict: Buy it. Run, do not walk.
_________________________
Sign up for our newsletter to have the best of Book Riot delivered straight to your inbox every two weeks. No spam. We promise.
To keep up with Book Riot on a daily basis, follow us on Twitter, like us on Facebook, , and subscribe to the Book Riot podcast in iTunes or via RSS. So much bookish goodness–all day, every day.
Follow Book Riot on Instagram
for books. Obviously.