50 Books to Read Before You're 11 3/4: Readers' Picks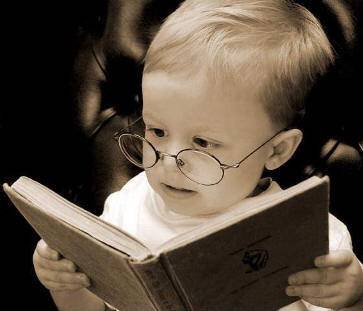 A little while ago, I posted my selections for half of the 50 Books to Read Before You're 11 3/4, an idea based on a similar marketing campaign by the National Trust in the UK. I also asked you to respond with your own suggestions for another 25 books, and you responded wonderfully — in the comment section, on Facebook, on Twitter, and on Tumblr. It was great to see how much you had to offer and you've left me with piles of Children's Lit to wade through and examine.
For a start, thank you all for not lighting me on fire for skipping Charlotte's Web. Not that many of you didn't obviously want to do exactly that!
I've done my best to collect your twenty-five most suggested titles, generally in the order from most to least suggested. I've tried really hard not to curate these based on my own tastes or to manipulate the list at all. (Sometimes that's hard because I am a control freak and want to decide about ALL THE BOOKS.)
Your suggestions and comments raised some really interesting issues, not the least of which is the lack of diversity in popular Anglo-American children's writing — even more than literary fiction, the big names in literature for children are overwhelmingly white. Those of you who pointed out the whiteness of my list last time around will notice the same with this list; I decided that, rather, than imposing a diversity that wasn't supported by the submissions, I would flag this issue for the consideration of all of us who make purchasing decisions around books for children. It's probably a great idea for thoughtful discussion. Perhaps those of you with a wider sense of the diversity in this area can make some suggestions in the comments for people looking to make positive change in this area.
Ok.  Now.  Here's the list as you saw it.
Charlotte's Web by E. B. White
The Lion, the Witch, and the Wardrobe by C. S. Lewis
Harriet the Spy by Louise Fitzhugh
The Giving Tree by Shel Silverstein
A Wrinkle in Time by Madeline L'Engle
The Harry Potter series by J. K. Rowling
The Little House on the Prairie series by Laura Ingalls Wilder
The Calvin and Hobbes series by Bill Watterson
The Phantom Tollbooth by Norton Juster
The Snowman by Raymond Briggs
The Hobbit by J. R. R. Tolkien
Where the Red Fern Grows by Wilson Rawls
The Borrowers by Mary Norton
Peter Pan by J. M. Barrie
The Famous Five series by Enid Blyton
The Secret Garden by Frances Hodgson Burnett
The Wind in the Willows by Kenneth Grahame
My People by Langston Hughes
The Guests of War series by Kit Pearson
The Jacob Two-Two series by Mordecai Richler
From the Mixed-Up Files of Mrs. Basil E. Frankweiler by E. L. Konigsburg
The Freddy the Pig series by Walter R. Brooks
The Velveteen Rabbit by Margery Williams
Island of the Blue Dolphins by Scott O'Dell
The Little Prince by Antoine de Saint-Exupéry
Alrighty — it's your turn again.  Time to tell me off in the comments!
_________________________
Sign up for our newsletter to have the best of Book Riot delivered straight to your inbox every two weeks. No spam. We promise.
To keep up with Book Riot on a daily basis, follow us on Twitter, like us on Facebook, , and subscribe to the Book Riot podcast in iTunes or via RSS. So much bookish goodness–all day, every day.
By signing up you agree to our Terms of Service
We're giving away the
10 best mystery/thrillers of 2019
so far!
Go here to enter.