Inbox/Outbox: September 20, 2013
Inbox (Books Acquired)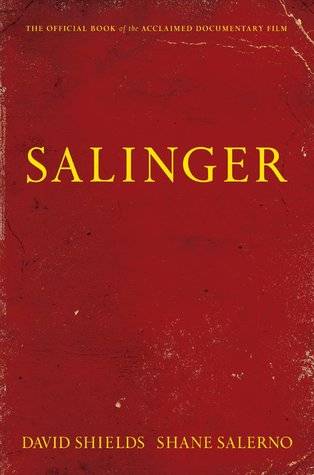 Salinger by David Shields, Shane Salerno- The companion biography to the Salinger documentary that's got the world all a-buzz. I initially dismissed both the book and the film as probably-gossip-mongery-type-speculation, but when the news of new Salinger books coming out was confirmed, I got trusting. I'm excited to dig into the book- which is, unexpectedly, in script form.
No Good Duke Goes Unpunished by Sarah Maclean (Avon, November 26)- It was the recommendation of a trusted bookseller combined with Maclean's puntastic titles that convinced me to try out this author's romance novels. I've read several of her works, and they are all smart, hilarious, and smokin' hot- but without the "throbbing member" language tropes the uninitiated might expect from the genre. This tale of an English gentleman accused of a crime and exiled from good society until a woman from his past reappears is bound to be a good one.
Comfort Me With Apples by Ruth Reichl- I finished Reichl's first food memoir Tender At The Bone a few weeks ago, a book that stops just as Reichl gets a job as a restaurant critic. This second book takes up where the first one left off. The temperature is steadily dropping here on the East Coast, and it's got me craving the rich and comforting food writing Reichl is so good at.
Outbox (Books Finished)
Reality Boy by A.S. King (October 22, Little, Brown Books for Young Readers)– Wow, what an important book. Our narrator is Gerald, a 17 year old boy with major anger issues who happens to be well-known for his family's appearance on the reality show Network Nanny. What happens to kids on these shows after the public consumes them for entertainment, then spits them out and mocks them for performing like we asked them to? What happens to those kids when their families are more broken then they were before the show? How does a kid like that take back control of his life? If you think YA is just dystopias and love triangles, pick up this book for a reality check (pun intended).
The Bungalow Mystery and The Mystery at Lilac Inn (Nancy Drew #3 and #4)- I picked up the first five Nancy Drews at a library book sale a few weeks ago, and have been enjoying my trip down memory lane…but what I didn't remember is how awful the books are. I mean, horribly written. Laugh-out-loud bad. Ridiculous dialogue, giant plot holes, beyond unbelievable characters- and despite all this, I am having a GREAT time breezing through them. If anything, it's an interesting study in classism (Why is it so often the "low class" people who are the criminals in these books?) and gender studies (Is Nancy a feminist icon or not?).
In The Queue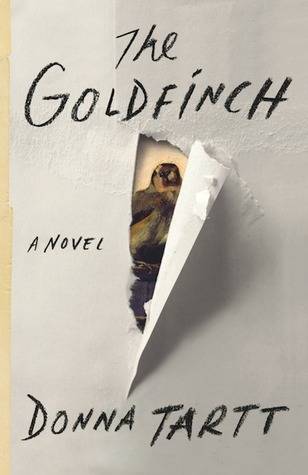 The Goldfinch by Donna Tartt (October 22, Little, Brown and Company)– I'm not alone in my hands-raised-to-heaven joy about another book from Tartt. Her first novel, The Secret History, is a work of frickin' frackin' ART, and I expect nothing less from her next effort.

Shadow and Bone by Leigh Bardugo- Time to see what all the fuss is about. "The Shadow Fold, a swathe of impenetrable darkness, crawling with monsters that feast on human flesh, is slowly destroying the once-great nation of Ravka." Um, yes please.
The Rise and Fall of the Third Reich by William L. Shirer– I have technically already started this one, but I'm only 11 hours into a 60+ hour audiobook, so I still consider it half in the queue. I have a history degree and (like millions of other people) am super-fascinated by the concept of total war, so it was time that I scratched this one off my list.
What about ya'll? How was your reading week?
We're giving away five copies of Leslie Jamison's new essay collection
Make it Scream, Make it Burn
.
Click here to enter
, or click the image below!